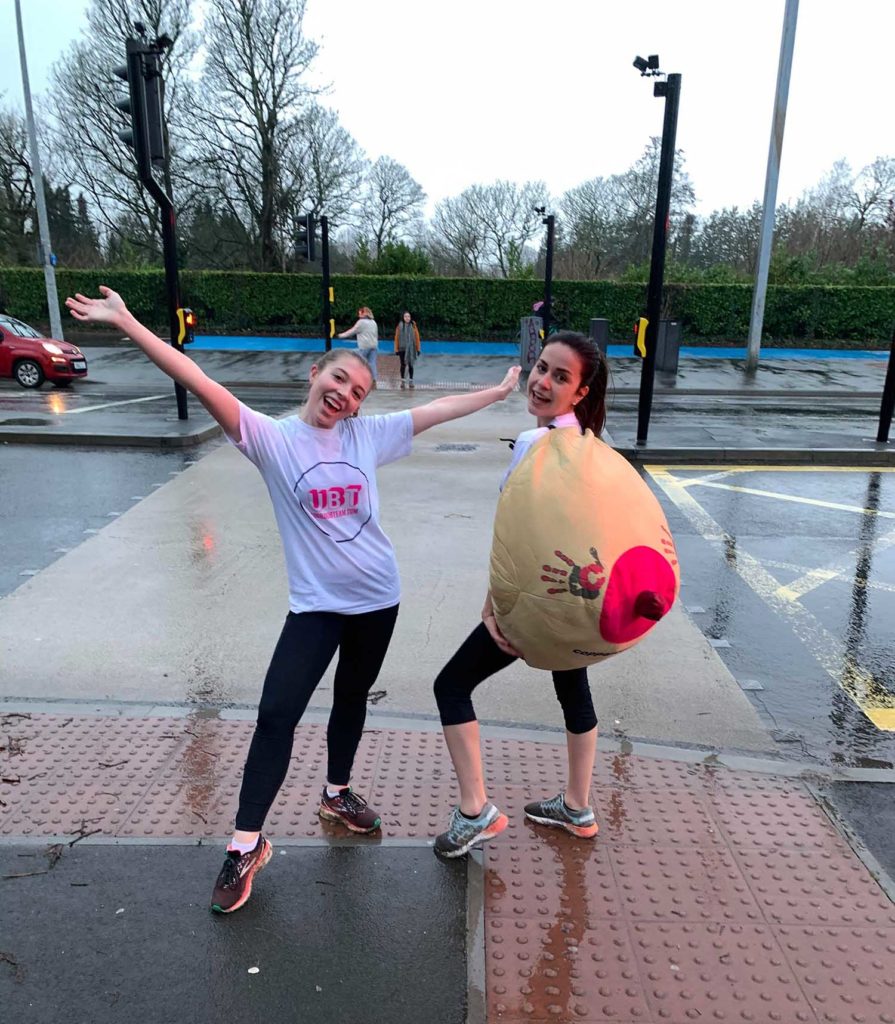 Team are raising money by running around city with giant boob
IF you have been walking around Cardiff this month, you may have seen a giant boob making its way around the city.
For February the Cardiff University Boob Team are trying to run as much as they can, and compete against other teams from other universities in the UK. Their mission is to raise money and awareness about breast cancer, especially among young people.
The team work very closely with breast cancer charity CoppaFeel and act as campus ambassadors to spread their message.
Eleanor Crawford is a third-year medical student and president of the Cardiff Uni Boob Team. "Slowly more and more people are wanting to get involved, there's about 20 of us actually in the Uni Boob Team, but then friends and people are getting involved and trying to run and just get the message out there," she said.
"In lockdown people haven't got loads going on, so it's nice to get people out and it's quite funny seeing a big boob going down the street.
"We've done running with the boob before and it always gets a good laugh, or a few dodgy comments, but if people are talking that's the main thing."
The main ambition for the team and the CoppaFeel charity, is to make all people aware of the signs of breast cancer, and that it can affect any age or gender.
This chart helps show the signs of breast cancer and what to look out for when checking yourself out.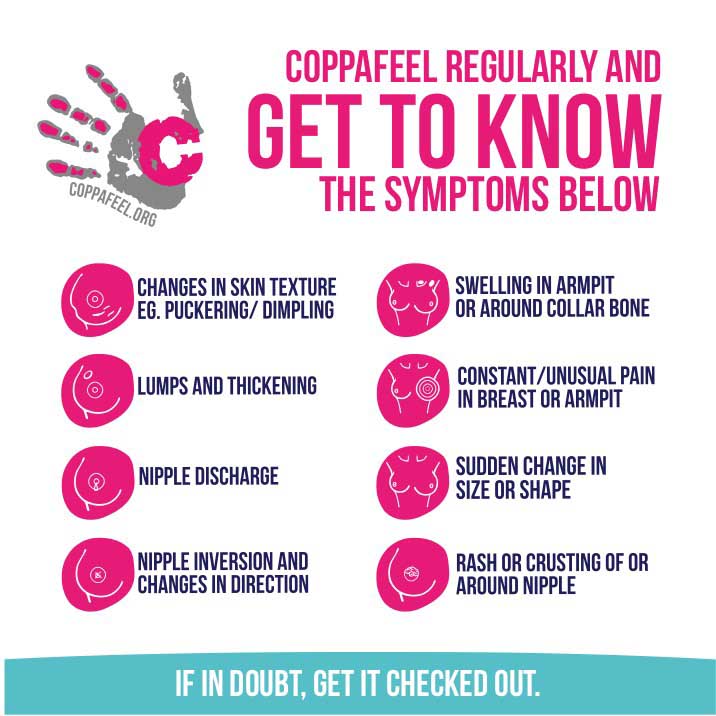 "CoppaFeel are trying to get younger people talking and thinking about checking themselves, because stereotypically people think of breast cancer and think that's something that won't affect me, it might when I'm older but younger people don't get it," said Eleanor.
Due to COVID-19 the Cardiff team have been limited in what they can do but have adapted by taking part in the competition.
They have also moved their 'boob schools' over to Zoom. This involves talking to other university students and showing them how to check themselves out and spread awareness.
"Because we can't be visiting other unis and doing things at the minute, this was added to run as far as possible and to keep us going and give us something to work towards," said Eleanor.
"There's so little charities can do at the minute and obviously donations are fantastic, for me I'd just rather people check their boobs and pecs once a month, but obviously the money goes to an amazing cause – CoppaFeel do some fantastic awareness and amazing work."
This link to the Strava page the team set up shows the leader board and distance covered by each runner. https://www.strava.com/clubs/ubtcardiff
The team also has an online fundraiser currently at £340 of their £1000 target. https://www.justgiving.com/fundraising/cardiffuniboobteam?utm_medium=email&utm_source=ExactTarget&utm_campaign=20200819_&fbclid=IwAR2vyCX4Bzkv9gwD_nR_YuBrTuve-jja1aD2GjuFy22yAogdct8oHscT_ME