Many have been converted into flats in recent years, says resident
A CANTON pub asking where they should open a new venue in Cardiff has generated a huge response from Splott residents.
"I was pretty surprised to be honest," Said St Canna's Ale House owner James Karran after posting the question on Facebook and Twitter.
"I think 90% of the comments were for Splott. I was very surprised by the number of people interested in somewhere like St Canna's."
Despite the social media posts, he said there were no current plans for St Canna's to open a new venue. However, they are open to the idea.
"If the opportunity comes we want to be ready for it," said Mr Karran, who explained that Covid-19 had left the hospitality sector with two options.
"When the environment makes things difficult you have to batten down the hatches or go crazy and expand for when you open up again."
However, the post sparked a plan for Splott residents to develop a community pub if St Canna's decided not to open in the area.
Julianne Kodurand, who has lived on the border of Splott for 10 years, posted on Facebook: "As a backup if St Canna's doesn't come here, anyone up for trying to get a community pub up and running?"
The post generated 69 comments in under 24 hours. Many people commented to say they want to help start up a community pub, including chefs, business owners and people with skills in communications, design, finding funding and decor.
"I've always thought of opening a restaurant/bar here-I'm a chef and business owner and have thought for years the area deserves a good bar and restaurant," commented Delyth Griffiths on Ms Kodurand's Facebook post.
Although Ms Kodurand was partly surprised by the amount of support her idea received, she knew it would appeal to the strong sense of community people have in Splott.
"I love living in Splott," she said. "There are so many great people who live here, but not really any place for the community to gather."
"Some of the people [who commented on the St Canna's post] were like, 'why would [St Canna's] go to Splott'?" she said, mentioning how Splott's reputation and problems with anti-social behaviour could be why businesses currently do not consider the location.
"It's a shame, a real shame," she said. Ms Kodurand hoped that a community pub could help bring more businesses to the area by showing that they can be successful. "I think if we all got together it could be really great and we could get past that."
She said that the next step would be to hold a meeting online to generate some ideas and has created a Facebook group for people to share their skills, ideas and venue suggestions.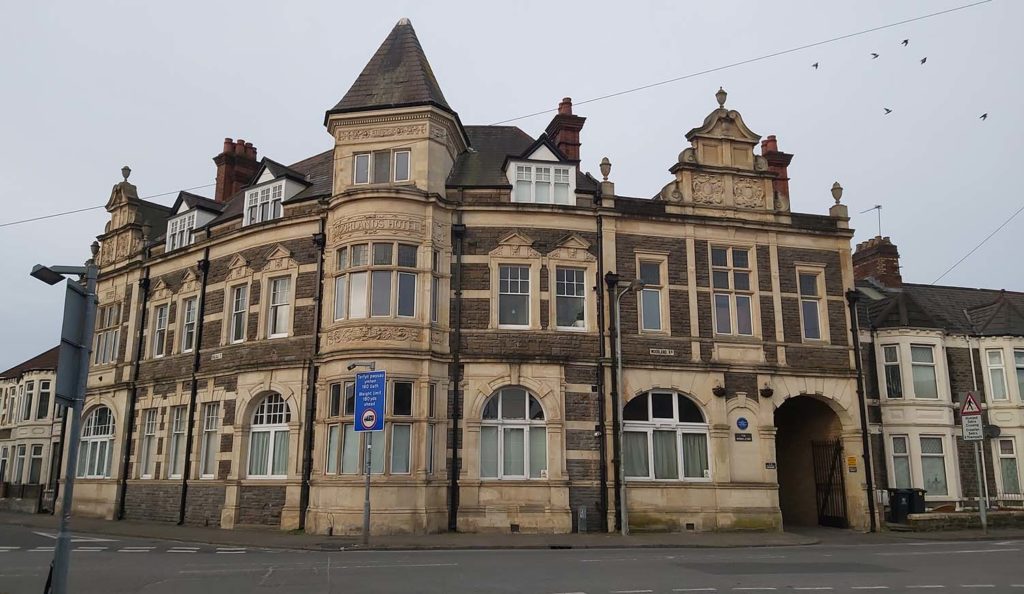 Splott has suffered a closure of almost all its pubs in recent years, many of which had been running since the 19th Century.
Venues that have closed in the area include the Moorlands Hotel, the Cardiff Arms, the Grosvenor and the Canadian Hotel. All four of these pubs were built in the 1890s but have been converted into residential properties in the last 20 years.
Splott resident Claire James said: "A pub for everyone to be included is what's needed. The area is definitely lacking in pubs … You have Brewers Fayre which sells food and allows children but there's no atmosphere, it's more like a bar in a hotel.
Everything just seems to get closed, next thing you know it's a block of flats. Only The Clifton and Cottage are left, the rest are flats."