Lockdown has forced mediums to change the way they operate
A CARDIFF medium who is conducting readings remotely says lack of a face-to-face contact does not affect the service she provides.
Leigh-Catherine Salway, who describes herself as a psychic medium, said: "The method of working remotely makes no difference to my ability.
"It may even make it easier because people can be more relaxed if they are sitting in their own home."
Leigh-Catherine has appeared as an expert in her field on ITV's This Morning, BBC's Big Question and Foxy Bingo's Foxy TV.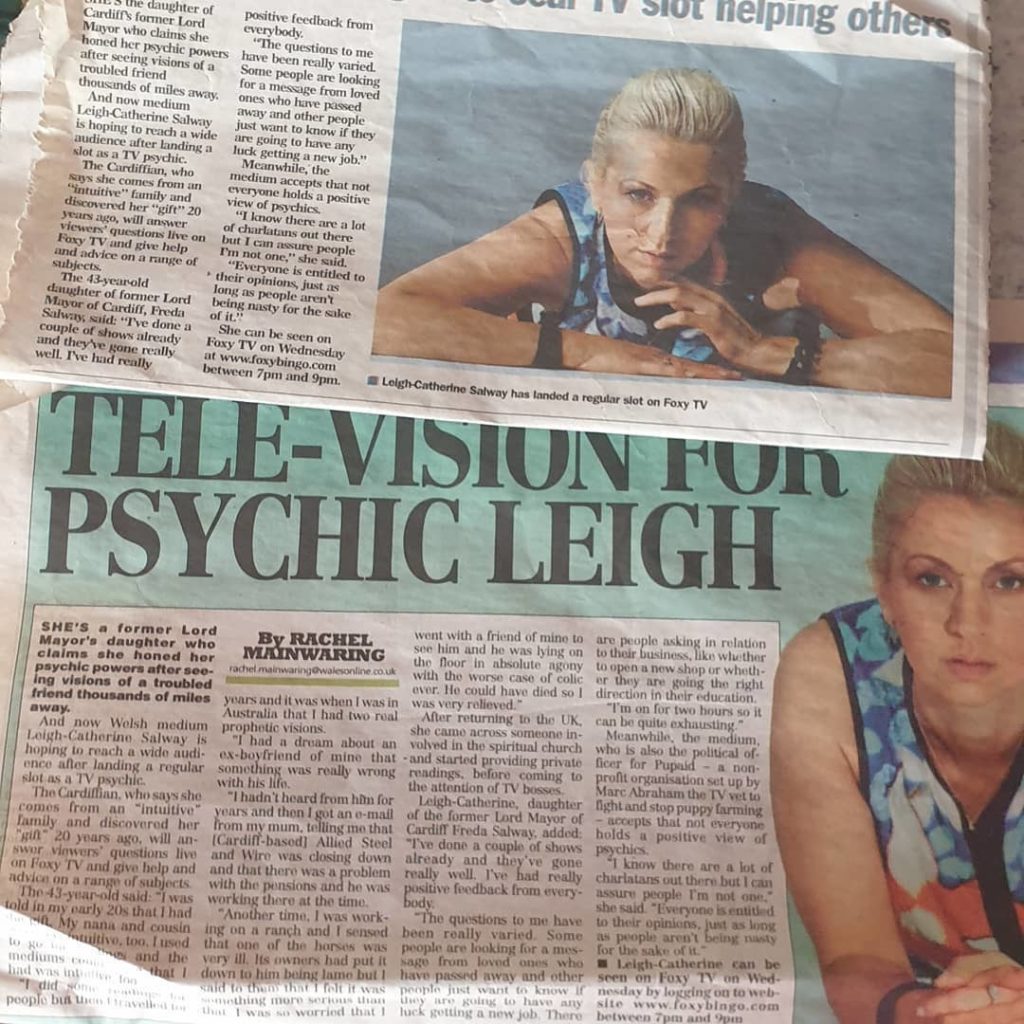 Leigh-Catherine, who is based in Penylan, says the pandemic has made no difference at all to the questions that customers are coming to her with.
"I help people with bereavement, proof of life, messages from the other side, and guidance and direction if they want to know about their love life.
"Messages from loved ones can give people so much comfort and reassurance."
As well as clairvoyance (clear sight) Leigh-Catherine says she relies on clairaudience (clear hearing) and clairsentience (clear feelings) when conducting her readings.
With customers living in Scotland, Spain and Kuwait, Leigh-Catherine conducted some of her work remotely even before the pandemic. However, things are now going so well that she intends to continue working from home even when lockdown ends.
"I'll continue face-to-face readings for group bookings but for individual bookings this just works so well."
However, according to London-based medium Angela Jensen, psychics like Leigh-Catherine are fortunate their abilities are strong enough that they can work remotely.
"A lot of psychics can't work without face-to-face contact. I'm luckily my abilities are strong enough that I can."
Outside of her psychic work, Leigh-Catherine has been leading a campaign to reopen gyms as essential businesses during lockdown. No Campaign No Gain has been supported by 280 gym users and owners.
"The campaign was launched to support the health of Wales as a nation," she said.
"I'm an avid gym goer and train six days a week three-to-four hours a day.
"Exercise boosts immunity, helps with physical and mental wellbeing and combats obesity and diabetes which are big risk factors when it comes to Covid."