An FOI has shown that at least one Welsh police force has seized e-scooters because of illegal public use
GUIDE Dogs Cymru has issued a warning about the potential dangers posed to those with sight loss by electric scooters.
E-scooter use is currently only legal on private land. However, a Freedom of Information request (FOI) by Guide Dogs has shown that at least one of the four Welsh police forces has made seizures of e-scooters because of illegal public use.
Although the use of e-scooters on public roads is being trialled in some areas of England, no such trials have been licensed in Wales and the use of e-scooters on pavements remain banned.
The FOI found that Gwent police made 19 seizures of e-scooters between January and October 2020. In August, the force also attended a road traffic collision involving a modified e-scooter and a car.
"E-scooters are an emerging problem for pedestrians," said Andrea Gordon, external affairs manager for Guide Dogs Cymru, "but for many with sight loss they present a serious safety issue, especially when ridden on pavements.
"People with sight loss often rely on hearing to navigate safely, which makes e-scooters difficult to avoid."
The charity is concerned about the potential implications of legalising e-scooters.
Ms Gordon said: "Pavements are for people, not for e-scooters. They are the one safe place for pedestrians, and if we are serious about getting more people to walk and use public transport, then pedestrians must have priority on pavements.
"We are concerned that as e-scooter use grows, more people with sight loss will feel forced to stay at home or risk a collision with an e-scooter."
Guide Dogs Cymru are calling on retailers to provide clear information on the legal status of e-scooters at the point of sale and for police to tackle illegal and dangerous e-scooter use.
Their concerns are echoed by the Royal National Institute for Blind People (RNIB) Cymru. Policy and public affairs manager Nathan Owen said: "The move towards more sustainable transport is an incredibly important one for everyone in society.
"But it is vital that the needs of pedestrians, including blind and partially sighted pedestrians, are at the heart of these plans.
"Despite being illegal, pavements and walkways are being used increasingly often by e-scooters and other micromobility vehicles.
"Blind and partially sighted people tell us that the risk of collision with one of these vehicles prevents them from making walking journeys and has a serious impact on their independence."
RNIB Cymru emphasised the need to maintain a separation between pedestrian areas and cycle/scooter lanes, something also raised by guide dog owner Angharad Paget-Jones.
Ms Paget-Jones said she had encountered several e-scooters being ridden on Aberavon Beach promenade during February.
"The prom is shared between cycles and pedestrians, but the scooters were on the pedestrian side," she said.
"It's hard to hear them approaching, then they whistle by so fast it's frightening."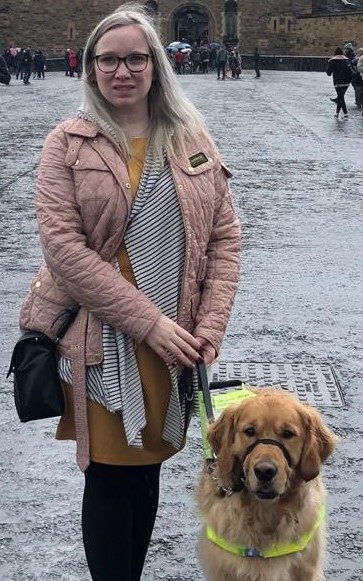 Concerns about e-scooters have also been voiced by the other Cardiff residents. South Wales Police have received reports of incidents including speeding on roads, near misses with pedestrians and involvement in suspected drug dealing.
However, others take a more positive view.
Robin Tovey, 39, of Canton, welcomes the arrival of e-scooters as a positive step towards reducing traffic and car ownership.
He believes that their current illegal status is contributing to the negative view of them.
"It's making them appear anti-social as there aren't any accepted social standards of how they should be treated," said Mr Tovey.
"People are saying that e-scooters are a nuisance, but to my mind, it's the people who are using them."
Electric scooters have already been legalised in several other European cities, and Mr Tovey pointed out that the more widespread use means they are not subject to the same social stigma.
However, Guide Dogs Cymru is concerned that for blind people who rely on their hearing to stay safe, the illegal and dangerous use of silent e-scooters poses a significant threat.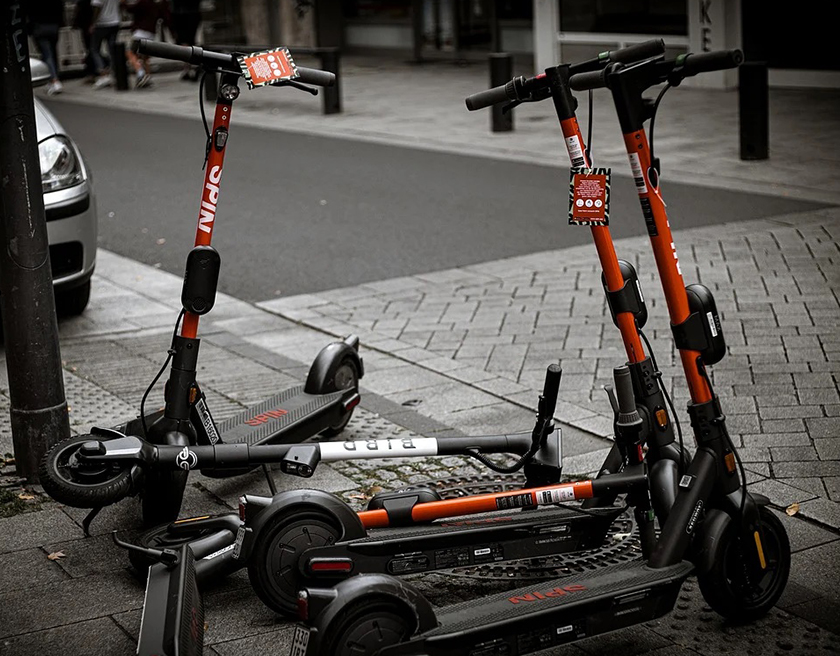 A South Wales Police spokesperson said: "Acting on community concerns, nearly 30 e-scooters were seized during a police operation in Penarth & Cardiff Bay in the Autumn."
The month-long operation was launched following concerns from local residents and councillors about an increase in anti-social use of the scooters.
Six of the e-scooters were seized under section 165 of the Road Traffic Act, while 22 were returned with an information pack about the legal use of e-scooters.
"There has been a noticeable reduction in calls and incidents involving e-scooters," said the police spokesperson.
"While the operation has ended, neighbourhood policing teams will continue to educate users and enforce where necessary.
"Users are reminded that they are illegal to use on the road and in spaces that are set aside for use by pedestrians, cyclists and horse riders; this includes on pavements and cycle lanes".