Members of the music industry reflect on a year in lockdown 
ONE year ago we entered into the first lockdown. Collectively, we've experienced a national trauma, the impact of which will be felt for years. But what effect has it had on the music industry in Wales?
The past 12 months have been littered with missed concerts, cancelled music tours and feelings of dread as Glastonbury and Coachella both recently cancelled their respective festivals for a second year running.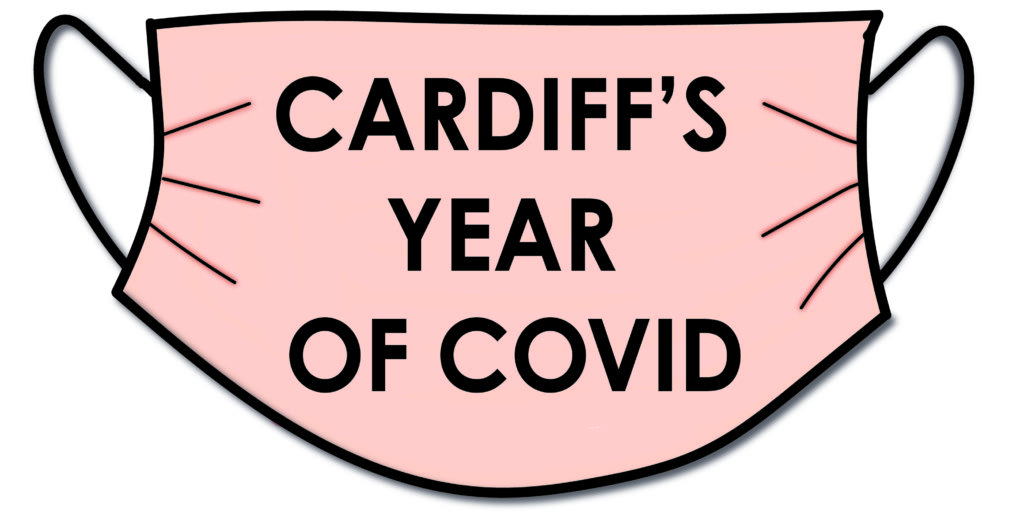 However, in Wales, the show must go on. The pandemic hasn't stopped the music industry from being silenced and, instead, many have kept up positive vibes through these uncertain times.
Here, up-and-coming performers and producers share their experience of no live music for a year, why music is an important ingredient in maintaining mental wellbeing, and their thoughts about the music scene in a post-Covid climate.
MACY – singer and songwriter
"I have been writing music since I was 11. I have always loved to perform and have been charging up and down my parents' living room for as long as I can remember.
"At first the pandemic was a shock to the system, as I had planned a lot of gigs last year, so had to adapt. I was very lucky to have been on the Forte 10 Project and gained support from the BBC Horizons Launchpad fund and this really helped. Horizons got me on some live sessions, which really helped me be creative.
"From there I went on tour, around my house. I toured every room of my house, over a two-week period. So I had a gig in my kitchen, living room, bathroom, on the stairs, the attic, basically every room. I have written around 15 tracks over Zoom with multiple writers during lockdown. I will release an EP in April on the back of this.
"For me and for lots of people I know, music is a way to switch off, to relax and forget reality for a time. I feel music and the industry have become more aware of this over time. A lot of people I know, who didn't really listen to a lot of music before lockdown, are now listening to music a lot and it is helping them through. I think music is a key ingredient to good mental wellbeing.
"So as long as the data stays down, then we could see something live. What it will look like exactly is yet to be seen, but there is definitely light at the end of the tunnel."
To find out more about MACY:
Under the Moon – photographer and music promoter
"I've been in the industry for as long as I can remember, so probably since I was born as my dad has been in many bands that we would always go watch. That made me love music and want to document it, I started photographing gigs when I was around 14 and have done since.
"I have taken the pandemic as an opportunity to slow down and get more subjects involved in my photography projects such as meeting people, socially distanced or on their one-hour walk a day for example. I have been taking into consideration what is around me and photographing every place I can to see what great photographs I can make in a restricted environment.
"I have struggled to ever be paid as a music photographer so another occupation has always been on the side. The plan is to create a community collective, not just music based photographers and artists. Somewhere that people can show and talk about work freely. Something planned for obtaining later in the timeline but music will always be a part of my occupation.
"Since festivals like Boomtown and Greenman have announced their high hopes for proceeding with their events this year – I am hopeful! I hope people are sensible and the government tries hard to get things in order but I would rather wait for festivals to be back properly than risking it."
To find out more about Under the Moon:
Bryony Sier – singer and songwriter
"I have been in the music industry for 13 years now. I just turned 24 and I started learning guitar at the age of 12.
"It has been very difficult to get inspired during the past 12 months. I have struggled with it, mainly because there have been no shows to go to and nowhere to get inspiration from. I have written new songs that are ready to be recorded when it's safe enough to return to the studio, and I have recently got myself a little summer house for the garden, which I'm going to be using as a creative space. Hopefully, this 'retreat' will help me to stay creative and motivated.
"While I have considered a different occupation, I could never part from playing music. It saved me when I was in a really dark place and it's the only thing that makes me truly happy. I have other qualifications to back me up, but I've always known in my heart that music is all I want to do.
"I think music is such a powerful tool and it can speak to people at any time. Music speaks to me now, whenever I'm experiencing an anxiety attack and can't bring myself to step out the front door. It can lift my mood, combat anxiety, help me to deal with my emotions and it's basically a therapy all on its own."
To find out more about Bryony Sier:
Let It Happen Music – publication and blog
"The blog has been going for just over five years. I began it after attending gigs in Cardiff, especially Womanby Street.
"It has been tough in parts during the last 12 months. We've been able to cover music but with no live music allowed we have had to adapt and become creative. We did this by hosting Instagram live sessions for local artists and partnered up with Libertino Records.
"Music is the key ingredient to help people forget about the issues we face today. The grassroots side of the industry hasn't had that much help from the government and without this will have an impact on the mental wellbeing of many who champion this section.
"I believe there will be live music towards the autumn. This could be in the form of social distance shows or even nearly full capacity standing shows. The industry needs a little belief otherwise they won't be able to survive another year without the funding and support."
To find out more about Let It Happen Music: