"Every single thing about the situation, even the small details, feel like a huge change"
CHILDREN IN Cardiff have been sharing their experiences during the first lockdown in a short film.
The 'Diff Diaries project aimed to capture the experiences and emotions of Cardiff's children during unprecedented times, by inviting young people from across the city to document how their lives had changed.
The videos will be kept by the Museum of Cardiff, to help future generations understand what living in this time was like for children.
A Cardiff Council spokesperson said: "The Diff Diaries has been a fantastic project that has ensured children and young people's voices have been heard during the pandemic.
"The content of the entries have varied massively from one to another, touching on children and young people's fears, moments of joy and the realities of life in lockdown."
One of the most common positives of lockdown that children identified was that they were spending more time with their family. However, most children missed school and their friends.
Children said they were spending their time playing outside, doing homeschooling, baking, thanking the NHS, gaming, playing with pets, watching Netflix, chatting with friends on zoom and exercising in the park.
Some children made trails in their garden or made homes for wildlife, such as hedgehogs in the garden.
James, 13, from Grangetown said, "Every single thing about the situation, even the small details, feel like a huge change. I took things for granted, even just being at school, but now it's gone I can't wait to have it back."
When asked if her parents were any good as teachers Arya replied "not really."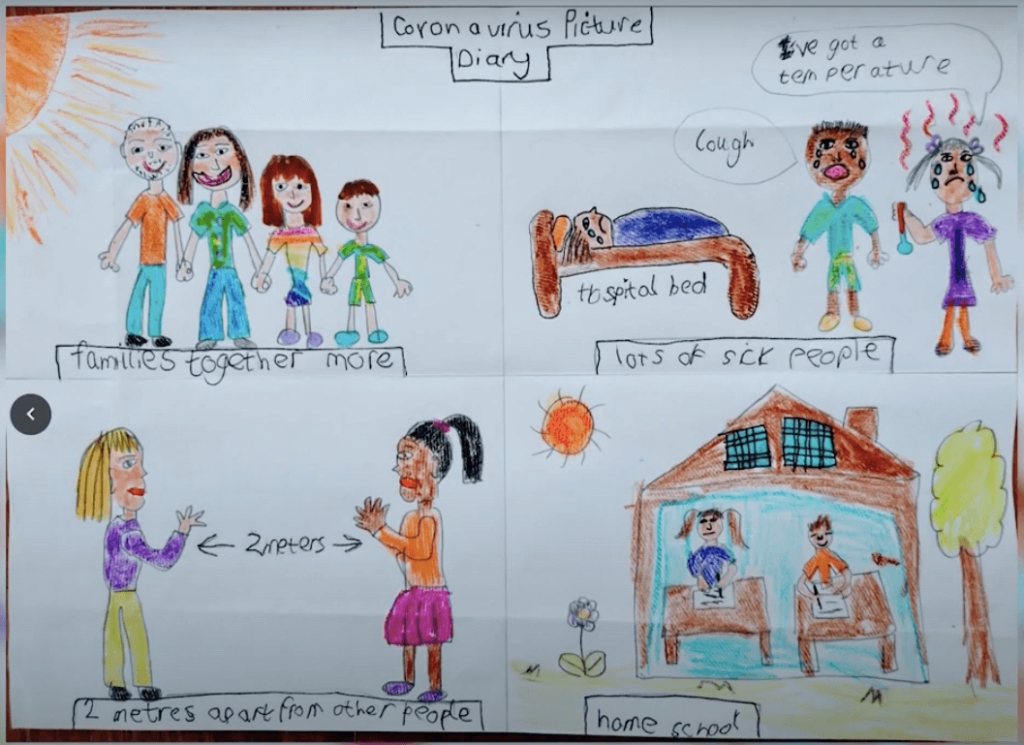 Ruby, 8, said she was finding lockdown very hard, and "seeing other people suffer on the news makes me feel upset".
The film was produced by media production students at the University of South Wales.
Five pupils have been highly commended for their contributions and have received a trophy. All the children who took part have received a medal.
The five highly commended contributors were Isla-Grace Martin and her sister from Llanishen High School, Eira Wolski from Howardian Primary School, Irfan Gwillim from Cardiff High School, Gertrude Tsohuka from Adamsdown Primary and Lydia Barker from Ysgol Gyfun Gymraeg Glantaf.