Work to be completed next month – but water taxi firm says it is too little too late
A MAJOR operation to remove 2000 sq m of rocky material deposited by Storm Dennis in the River Taff will be completed next month.
The council said it would not finance dredging in the aftermath of the storm, claiming the increase in material since 2017, when it was last dredged, had been "negligible."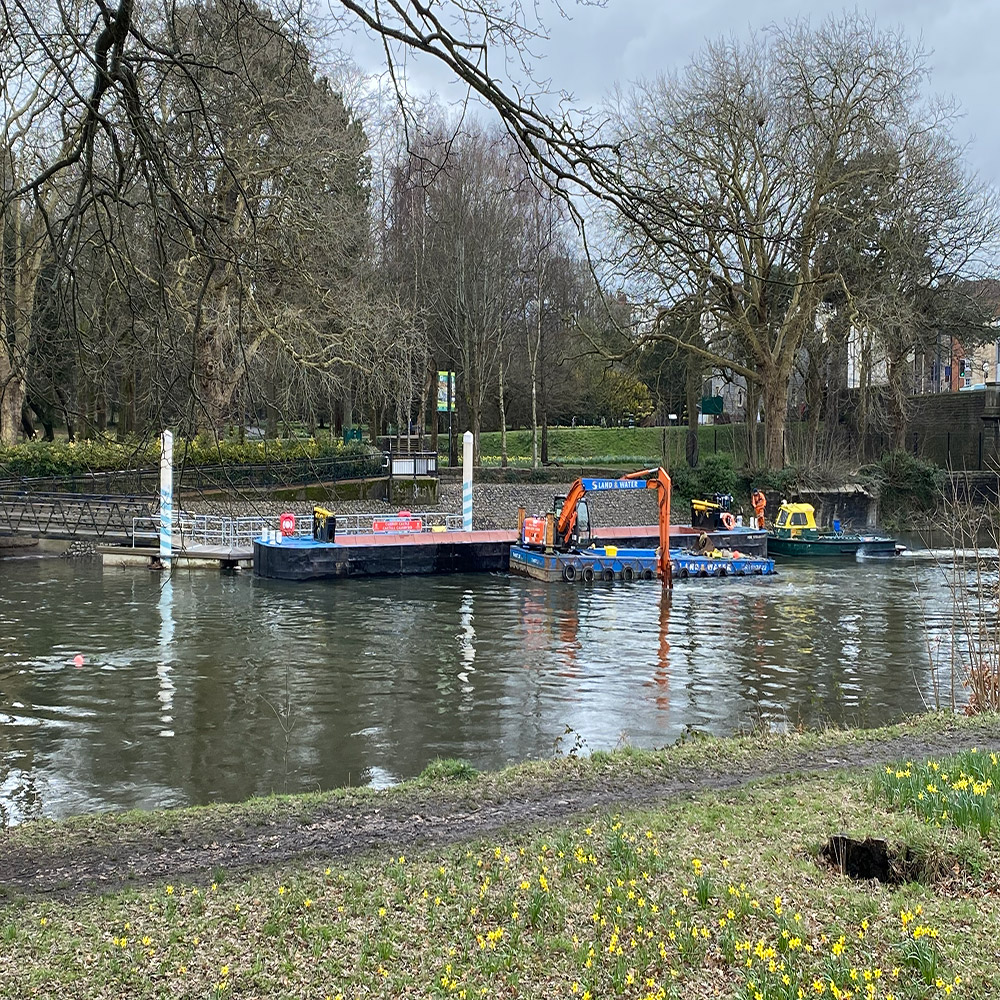 However, they later commissioned the project after surveys carried out last summer found a 60 per cent increase in the amount of material on the riverbed.
The dredging, which is expected to cost £200,000, is happening between the Castle Street and Taff's Mead water bus stops and will allow water taxis to operate in the city centre when coronavirus restrictions are lifted.
Owner of the Aquabus boat company, Steve Woodward, said his business had lost thousands since 2017, as rocky material on the riverbed stopped him taking his larger hospitality boat up the river for almost three years.
Before the pandemic, Aquabus operated a water taxi service from the Castle Street stop adjacent to Cardiff Bridge in Bute Park.
Vessels departed there for Cardiff Bay every hour between 10am and 5pm, seven days a week.
"It's just taken so long. It's a ridiculous situation. They refuse to dredge the full width of the river," said Mr Woodward.
"It's frustrating because this next winter we'll get a few storms and it'll start to fill up the hole that they've just dug out.
"After the last dredging it was only a couple of months before our big boat was touching bottom there."
Mr Woodward said the council should remove material beneath every arch of Cardiff Bridge, rather than the central arch alone, to prolong the benefits of dredging.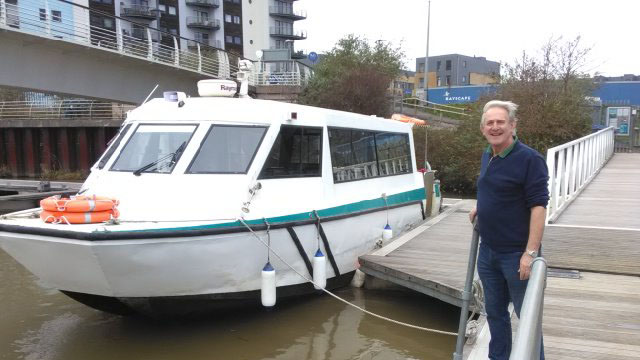 As well as losing revenue from his hospitality boat, which holds 57 people and was unable to pass beneath Cardiff Bridge, Mr Woodward said the pandemic had "flattened the business," costing it around £150,000.
His water taxi service, which uses smaller boats, will be unable to start back up again until social distancing measures are lifted.
"The water taxi is still going to be severely affected, but our hospitality and leisure trips should be ok largely," said Mr Woodward.
He said he hoped to start boat trips in Cardiff by the end of April.