SINCE lockdown began over a year ago, consumers have been forced to adapt to online shopping.
Fast fashion brands like Boohoo, H&M and Zara have been winners, with clothes selling out as quickly as they are added to the website.
But with many consumers now becoming aware of the unethical practices of some fast fashion brands, sites selling second-hand clothes are becoming more popular than ever.
Sites like eBay, Depop, and Vinted have seen an increase in users and web traffic since March 2020, with thousands of people using extra time at home to clear space in wardrobes.
As well as saving money, finding vintage clothes, and rejecting poor treatment of garment workers, shopping second-hand can positively impact the planet.
Here's how shopping second-hand can help the planet:
Extending the life of unwanted clothes
As consumers, we often find ourselves tired of the clothes we have and eager to buy new ones. The growth of social media has contributed to the idea that once an outfit has been publicly seen it cannot be worn again.
Selling clothes online extends the life of these items and allows other people to make the most of them. Instead of going to landfill, old clothes can now find a new home in another wardrobe.
Depop is an app-based resale platform which encourages direct seller-to-buyer transactions. Sales usually take place through PayPal, or Depop's own card payment system.

Buyers can search for individual clothes items or search through personalised suggestions created by Depop. Its primary market is 'Gen Z' (those born after 1997), with 80% of users under the age of 26.
Depop has seen growth again in the last year, with over 27 million users worldwide.
Peter Semple, Chief Brand Officer of Depop, said: "Depop represents a move in the right direction for fashion because we extend the life of millions of items, which helps reduce waste.
"We want to use our reach to drive positive changes across the industry, making fashion circular. This means generating a culture that's based around self-expression and creativity, and one that makes space to regenerate our planet's resources."
Rad Sharma, 24, uses Depop and other second-hand platforms to find new styles. She users her Instagram account @raducereuserecycle to promote eco-friendly living.
She said: "I started buying second hand after learning that we have enough garments on the planet to clothe the next seven generations. With so much already here, I cannot understand the need to keep producing brand new things and sending our current stuff to landfill – which is where the majority of it ends up.
"I'm very conscious of my environmental footprint and so it was a no brainer for me. I've found that I now feel much more in tune with my tastes and personal style."
Rejecting fast fashion
Each consumer who chooses to buy second-hand instead of supporting a fast fashion brand will reduce their carbon footprint and plastic waste. Fast fashion is known for its less-than-perfect supply chain and large scale of production.
A recent survey shows that almost 70% of people are concerned about the impact that fast fashion has on the planet.
Buying second-hand means that consumers are no longer supporting this industry and instead buy clothes already in circulation.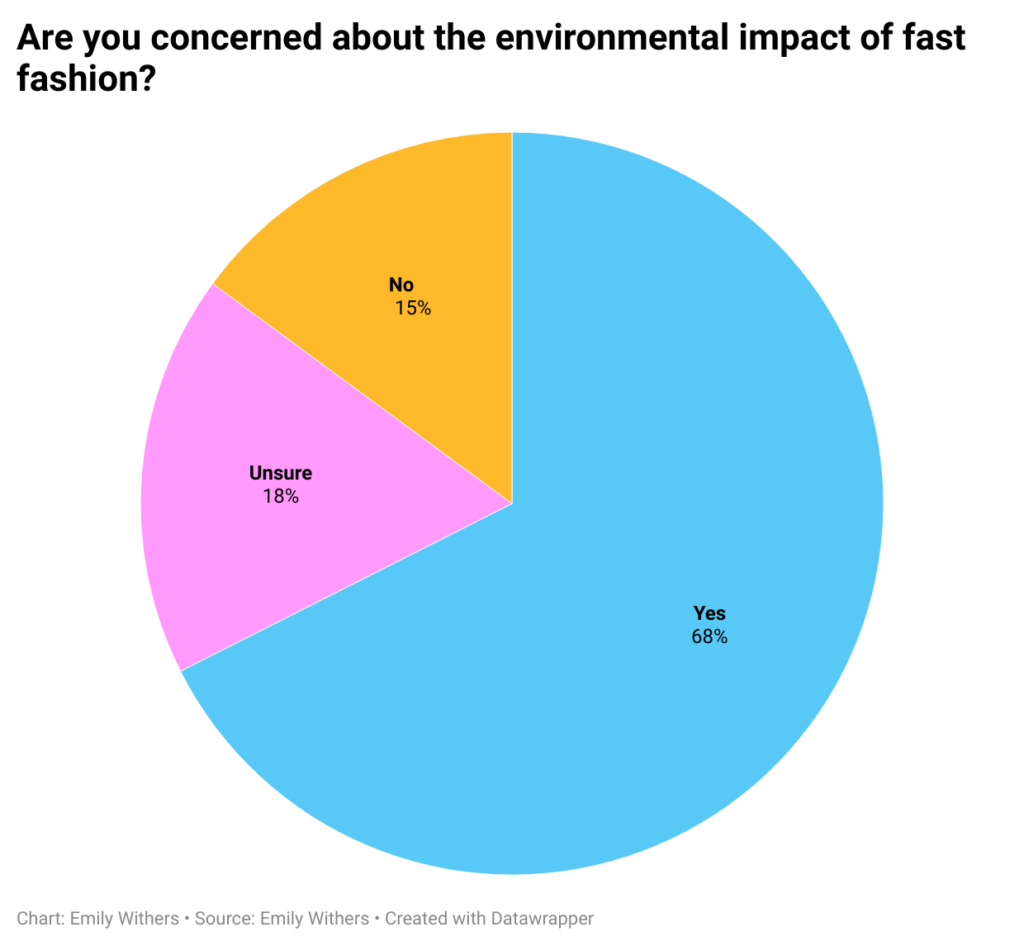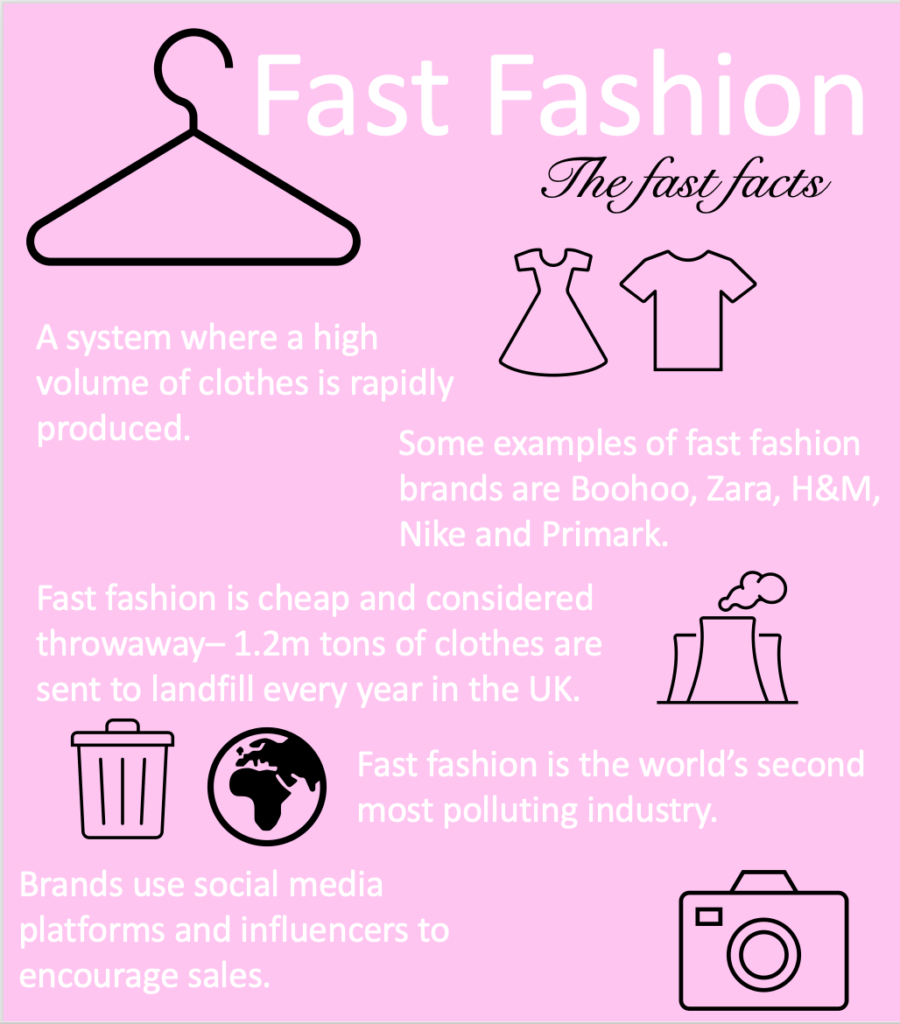 Another popular resale platform in the UK is eBay. Like Depop, eBay facilitates direct transactions between sellers and buyers, also using Paypal and card payments.
During the pandemic, eBay has seen a growth in resale of clothes and electronics, which they say is likely due to people having more time at home to clear out unwanted items.
The company also say that they are seeing an increase in circular sales, with buyers becoming sellers and vice versa. This challenges the view of a linear, supply-and-demand model.

Emma Grant, head of pre-loved at eBay UK said: "There is a big appetite for pre-loved fashion which has accelerated considerably during the pandemic. It's a win-win for shoppers as it not only helps to lighten the load on the wallet, but it's also an easy way to do their part for the environment and help keep clothes out of landfill."
The site says many of their younger users, aged 18-24, report that their primary reason for selling is to reduce their environmental impact.
Second-hand buyer Alice Sandom, 22, said: "I shop second-hand to encourage re-selling and to make use out of the clothes that are already on the planet as much as possible!
"I don't shop at fast fashion outlets as they are so destructive on the people and the planet, so I use second-hand shopping to fuel my desire to shop while still being planet-friendly!"
Philippa Norman, 23, uses her Instagram account @ThriftedPhil to share her love of second-hand style.
She said: "I shop second-hand because I love the possibility of not knowing what I might find. I am free to decide what I think looks cool and what I want to wear without being instructed by some posed mannequins.
"I also shop second-hand because I can find vintage and beautifully made clothes for relatively cheap and it always makes my day when I do. There's nothing quite like finding something on my list for way cheaper and in better quality than if I bought new."
You don't have to stop buying your favourite brands
Sites like Depop and eBay are treasure-troves for clothes which are sold-out online. High street and designer items can be found for a fraction of the RRP, which helps buyers save money as well as the environment.
Helen Bargmann, 24, is another Instagram user promoting second-hand fashion on her account @helensthrifts. She said: "I've been using second hand apps such as Depop and eBay for years now. I think they're such important apps to use to encourage people to get into sustainable fashion, to give the clothes you don't wear anymore to someone who might absolutely cherish them.
"I've found using them so affordable, often finding expensive brands for more than 50% off the usual price – they're also easy to use and so much better for the planet. Lots of people still think that second hand has to be bad quality and old but the stuff you find isn't at all! We need to normalise these apps and help make fashion more circular."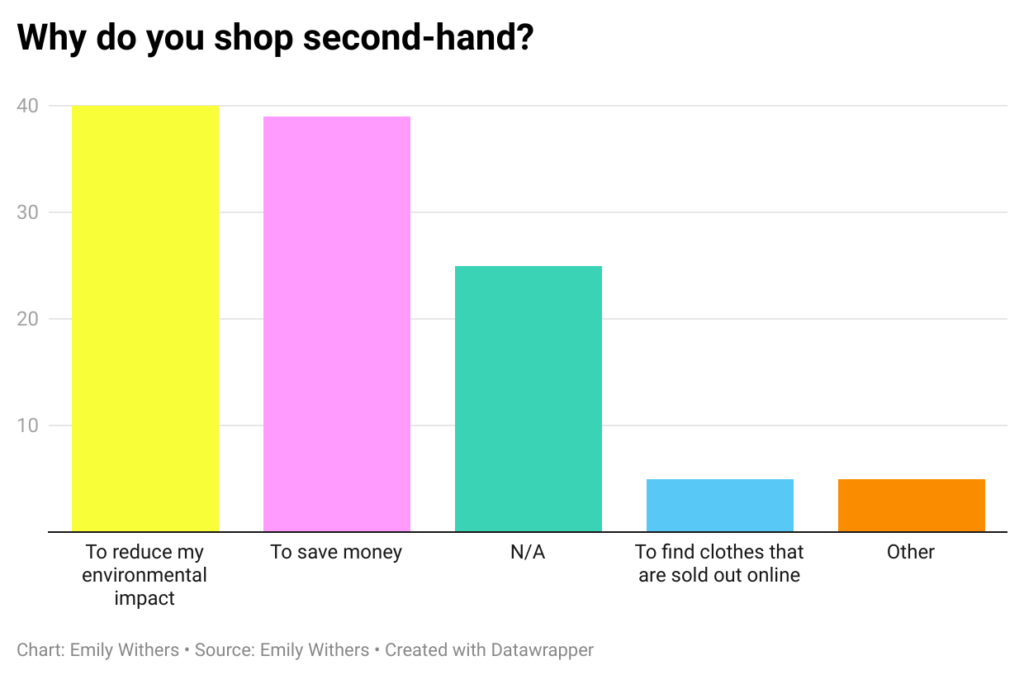 Where can I get into second-hand style?
There are several platforms that UK consumers can sign up to, such as:
As well as online platforms, thousands of charity shops are expected to reopen later this spring when Covid restrictions are eased.