Leader tells cabinet meeting financial situation is "worst I've ever seen"
THE VALE of Glamorgan Council is warning residents that "difficult decisions" will have to be made in planning the budget for next year.
Speaking at a cabinet meeting on Monday leader of the Vale of Glamorgan Council, Neil Moore said: "This is the worst scenario that I've ever seen in terms of cost pressures."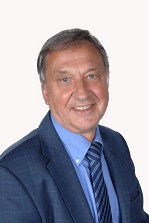 The initial revenue budget report for 2022/23 which was discussed at the meeting, outlined the impact of the Covid pandemic on both lost income and additional expenditure.
Although the council won't know how much funding they'll get from the Welsh Government until December 21, they are already concerned that there is likely to be a significant shortfall in funding.
Deputy Leader and Cabinet Member for Education and Regeneration Lis Burnett said during the meeting: "Our vision is of strong communities with a bright future and somehow we've got to work our way through this and make sure that we can deliver that for them against a backdrop of what are horrendous pressures."
The continued effect of Covid-19 was blamed for the Council's financial problems.
Coun Burnett gave the example of The Vale's school transport, which is currently projecting an overspend of £92,000, due to the pandemic.
A council statement said: "A number of other factors are also expected to negatively affect the Council's financial position, including inflationary pressures such as increasing energy prices and changes to National Insurance payments.
"The Vale also has an ageing population and a growing number of children with complex and Additional Learning Needs, groups that importantly require greater service provision."
This is what I'm going to be thinking about when I wake up at half-past three in the morning, it's a very hard four months ahead.

Councillor Lis Burnett
Cabinet Member for Social Care and Health, Ben Gray said that the increase in the minimum wage by 6% this year would significantly increase the cost of commissioning social care as a high proportion of carers are paid the minimum wage.
"We are not the only Council who is presenting this level of pressure," added Coun Gray.
Coun Moore also outlined the lack of certainty provided by short term government grants during the meeting: "A grant is no good because it lasts one year.
"We need a guarantee that we'll not only get it this year, but next year as well."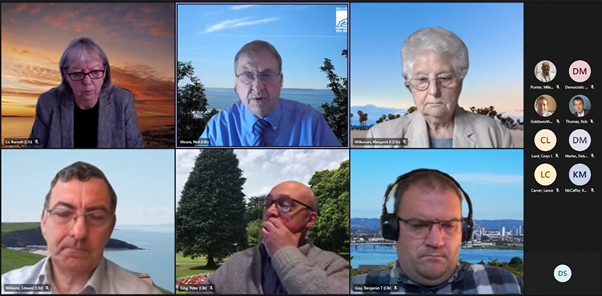 In a statement released before the meeting, Coun Moore said: "We are facing unpalatable choices as we bid to maintain the vital services on which people rely.
"Although the amount of funding received from Welsh Government last year was higher than anticipated, it did not address the legacy of the previous 10 years during which Local Authority funding was consistently cut.
"That coupled with the financial burden of the Coronavirus has left the Council in an extremely challenging predicament.
"I want to be open and honest with residents over the reality of the situation and stress that their views will play a vital part in deciding the best way forward."
Both Cabinet and scrutiny committees will discuss the budget proposals before they are finalised in March next year and a consultation with residents over Council Tax levels will take place in the meantime.