Wales HIV Testing Week 2021: the facts, events, and how to get tested in Cardiff
THIS is HIV testing week in Cardiff as campaigners work to improve awareness and get to zero transmission of HIV by 2030.
HIV is the virus that causes Autoimmune Deficiency Syndrome, otherwise known as Aids. It attacks vital CD4 T-cells and if left untreated can lead to an extremely weak immune system and early death.
Most HIV+ people, if they are diagnosed early, can take medication and become "undetectable". This means they are not able to pass on the virus and can continue to live healthy lives.
The aim of the week is to "break down the stigma that prevents people from testing, show how easy it is to get tested and link people to the national free postal testing portal", according to a group that aims to reduce transmission of HIV in Cardiff to zero by 2030.
"The number diagnosed with HIV among gay and bisexual men is going down but we're seeing an increase among women," said Lisa Power from Fast Track Cardiff, a group within Pride Cymru.
"We're still seeing a higher rate of late diagnosis with some people having a CD4 cell count below 300. We haven't had a public health campaign in 14 years and while no transmission by 2030 is achievable, it won't be with things as they are," said Ms Power.
Former rugby player Gareth Thomas, Doctor Who's Billie Piper, and other celebrities have lent their support for Wales HIV Testing Week in videos posted to Fast Track Cardiff's Instagram
An event will be held at Cardiff Central Library Hub at 6.30pm on Thursday, November 25 featuring speakers from Cardiff University, Fast Track Cardiff, and Cardiff Royal Infirmary.
A community event will be held on World Aids Day on December 1 at Cardiff University at 8.15pm. Speeches will be held and a procession to a memorial tree in Gorsedd Park, Cooper's Field, Cardiff.
Further information can be found on Fast Track Cardiff's Instagram account and website.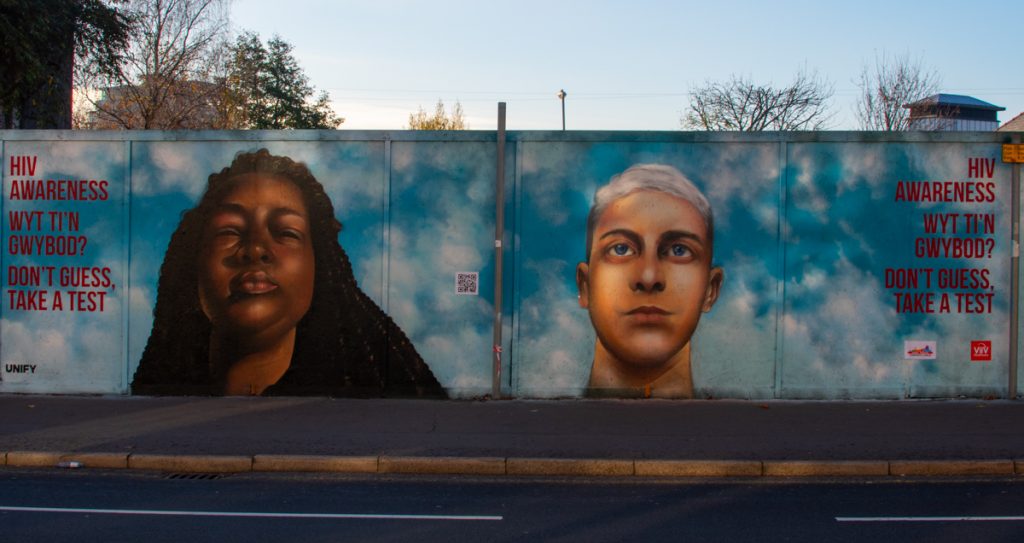 Fast Track Cardiff is part of a global partnership of cities with targets to diagnose 90% of people with HIV, get 90% on treatment, and get more than 90% to an undetectable status. This has been achieved in Cardiff and Vale since 2018 with 100% of those diagnosed on treatment.
Diagnosing people early is a particular issue in Cardiff and the Vale of Glamorgan as 62% of people who test positive are a late diagnosis compared to 42% across the UK.
In 2019, an estimated 50 people with HIV did not know they had HIV. The number of those diagnosed in 2019 was 670.
A total of 96% were undetectable and therefore cannot pass on the virus. However HIV+ people still face stigma and discrimination due to their status.
62% of people who test positive in Cardiff and the Vale are a late diagnosis compared to 42% across the UK

Fast Track Cardiff
"We need a community group but nobody is funding that. Covid has taught us a lot about what we can do but there needs to be a push. We need an HIV action plan and PrEP campaign from the government," said Ms Power.
Fast Track Cardiff is creating a peer support group for HIV-positive people in Wales and the Terrence Higgins Trust, a British HIV charity only has one person based in Swansea according to Fast Track Cardiff.
In 2016, 18% of respondents to a survey by the National Aids Trust reported having had suicidal thoughts within the past 12 months and half reported negative feelings related to their HIV status.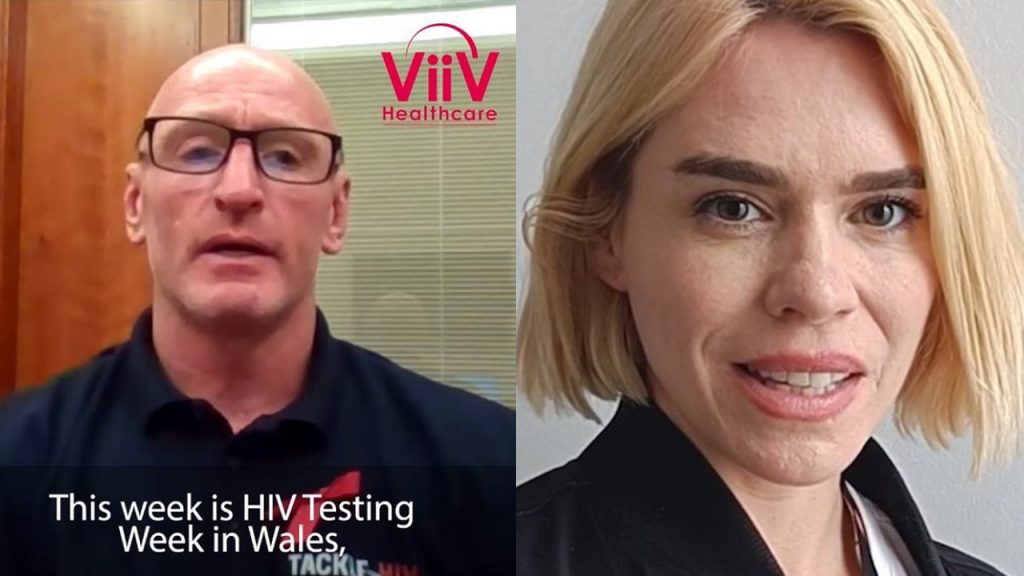 Testing early after contracting the virus is important as it increases the likelihood someone living with HIV will become undetectable.
People who are HIV-negative can also take PrEP, a drug that reduces the risk of contracting HIV by 99% and is available on the NHS.
In 2021, 636 people have been prescribed PrEP in Cardiff and Vale.
A new drug called Cabotegravir has just been approved by NHS England and Wales that only requires two injections every two months compared to PrEP that needs to be taken daily.
"There needs to be a push to get the drug through the Welsh procurement system. That will determine how successful it will be rolled out," said Ms Power.
Fast Track Cardiff also carried out a recent GP trial in Grangetown and Butetown to encourage more people to get tested. As a result, one person tested positive and is now on treatment.
The latest data for Cardiff and Vale shows that in October nearly 600 sexual health tests were ordered for every 100,000 people. This is 200 more per 100,000 than the same month last year.
To get tested for HIV across Wales, you can order a testing kit for free through Frisky Wales.