Residents are worried the residue is affecting their health
RESIDENTS in Splott and Tremorfa have been sharing their concerns about ash that has been coating their cars and bins.
The ash has concerned many residents for a while but the scale of the issue had not been realised until they compared photographs.
Samantha Ferrier, who lives on Willows Avenue, said: "I've lived here all my life and the residue has ruined my windows, I have to scrub the ash and debris off them every few days, and with health problems this is an absolute nightmare."
Residents believe the ash may be related to the Viridor incinerator or Celsa Steel UK, both of which are close to the properties affected.
"I've lived right behind the steel works for two years, and when I lived at the other end of Tremorfa in Storrar Road, it wasn't as bad so it's definitely worse the closer you live to the steel works," said Ms Ferrier.
After seeing the photos, more residents from the Splott and Tremorfa area confirmed that they too have seen the ash on their bins and cars but never known where it came from.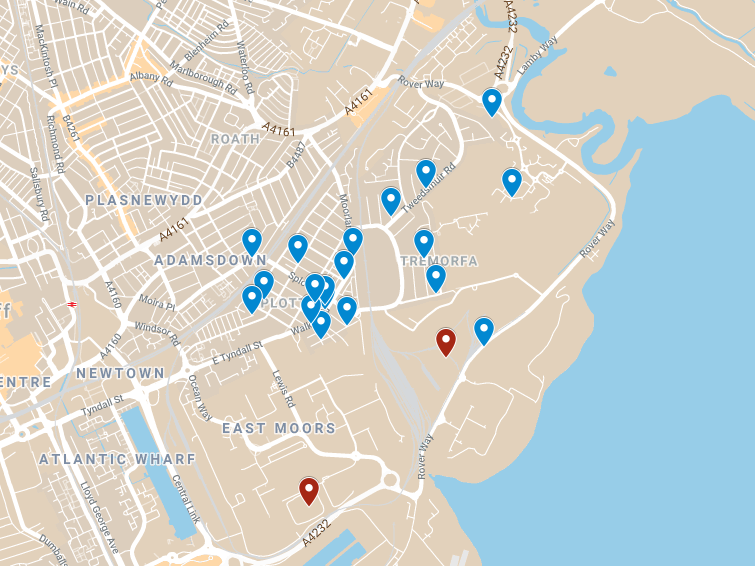 Kate Kavanagh, who lives on Walker Road, said: "We never really thought of it before, we just assumed it was from the steelworks, but now we have a baby it is more concerning. We want to find out what it is."
Last week, locals noticed that there was a particularly large amount of the ash on their cars and bins.
Alison Douglas moved to Tremorfa in 2016 and within a year developed asthma. She was diagnosed with a rare lung and skin disease called sarcoidosis in 2018.
She believes that the lung disease may be linked to the ash.
Miss Douglas said: "There is nothing I can prove but my cough is always there, especially in the morning, it is worse when I'm in and around my home than when I visit my relatives in Swansea or go on holiday to the countryside."
The Cardiffian has approached both companies for comment but has not received a response.
Fellow resident Helena Knight said: "For me, it is principally a health concern, especially since it is hidden pollution.
"I am also concerned about its ecological impact. We have an edible garden which is a vital food source and we don't know what the substance is. It's worrying."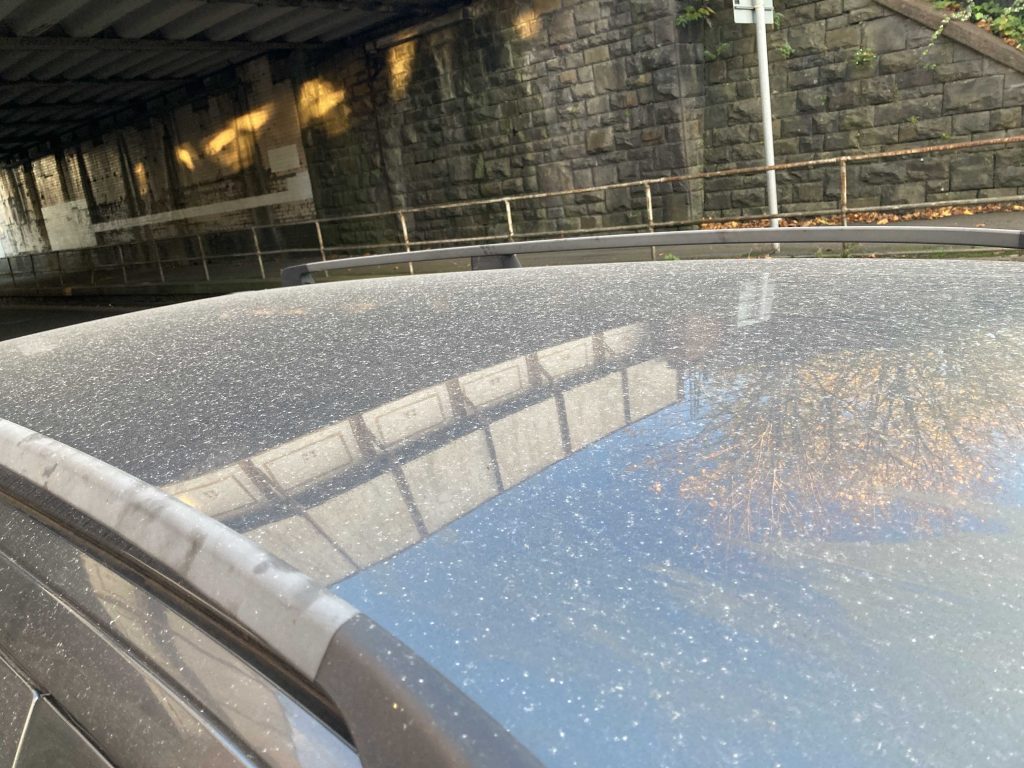 Roverway caravan site is located next to the steel mill. A concerned resident, who did not wish to be named, said: "Every other day we get ash and black spots on our PVC."
There are 21 pitches at the Roverway caravan site and some pitches have two families living on them.
Many of the families are worried about the ash and grit and want to know more. 
Council Leader, and local Splott Councillor Huw Thomas said: "Residents will be understandably concerned at reports of ash deposits found in the ward. Whilst the Council's nearby live air quality monitors do not show any obvious increases in concentrations of particulate matter, I have nevertheless requested that Natural Resources Wales investigate the matter, as they are the organisation which issues and enforces environmental permits for industrial installations. I am advised that their Environmental Management team is now looking into the matter, and I trust they will report back as quickly as possible in order to reassure residents."
If you know more about the issue or have anything else to share please get in touch at: BurgessTE@cardiff.ac.uk