Local events are bringing back some family fun this December
AFTER many Christmas events were cancelled last year due to Covid, Cowbridge businesses and organisations are looking forward to bringing back some family fun.
Here are some of the events that are happening in the upcoming weeks:
The Christmas Experience at Forage Farm Shop
Available until Dec 23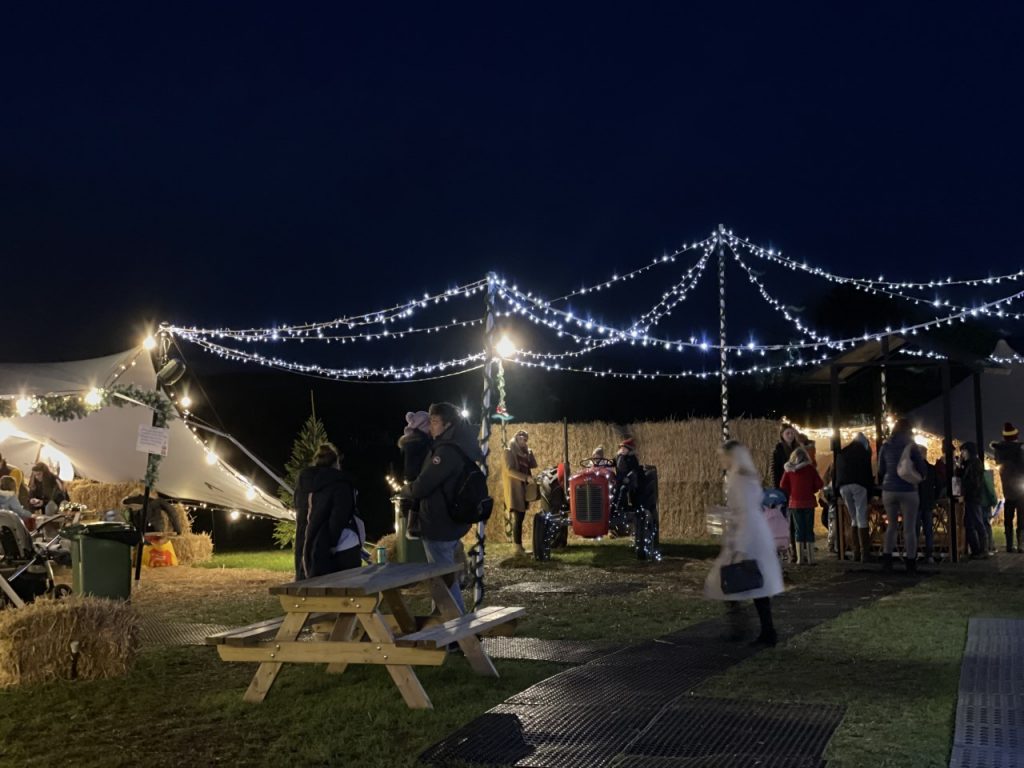 Forage Farm hosts its first Christmas event, after last year's plans were shelved due to Covid.
The Christmas Experience is a fun and festive event for families. Guests will enter via the elves' workshop, where a short pantomime will take place and children will be visited by Christmas elves.
After the show, guests can spend some time with family and friends writing letters to Father Christmas, making Christmas wishes in their magical well and hunting six cheeky elves.
Delicious treats are also available: roasted marshmallows, mulled wine, hot chocolate, and savoury delights, all made from the farms produce.
Katherine Homfray, the marketing director at Forage Farm Shop, said: "After last year, we hope that this event brings people in our community some real festive cheer. You won't leave the pantomime without letting out some belly laughter and showing off some dance moves.
"Events like this give people something to look forward to. They help to create lasting memories with family and friends and bring people together for some much-needed Christmas fun."
She added: "We are thrilled that the Cowbridge Rotary Club have agreed that Santa and his Sleigh will visit us on Saturday 18th December on the Forage lawn."
To visit Forage Farm's Christmas Experience, book your tickets here.
Tickets £8, under 2's FREE.
Santa's Sleigh
Dec 8 – 18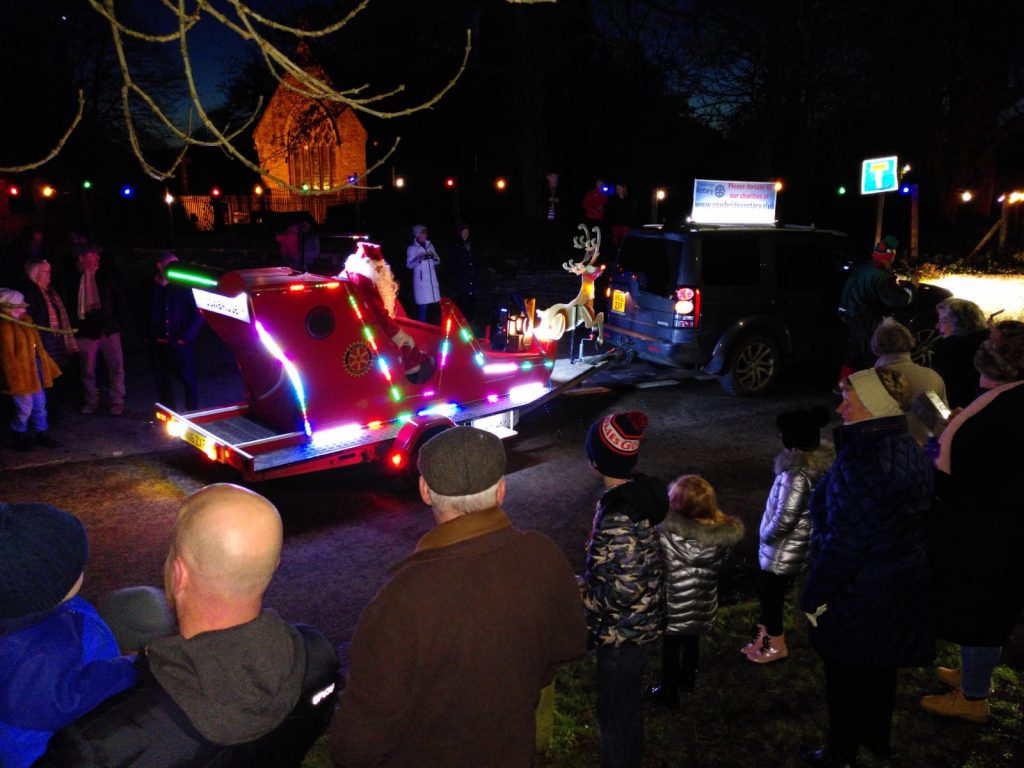 The Cowbridge Rotary club have organised the Santa's Sleigh event for many years. They ensure that local children will get the chance to see Father Christmas.
This year, special measures will be in place to keep everyone safe. Children will be able to see Santa and his Elves by giving them a wave and a 'hello' as they make their way around the area.
Michael Long, an event organiser for Santa's Sleigh and a member of Cowbridge Rotary said: "Children of all ages enjoy seeing Santa and his reindeer.
"We are running our Santa's Sleigh to bring some Christmas fun to the town and surrounding villages that we visit."
To keep people socially distanced during the event, this year there is an app called 'Sleigh Tracker' for people to track Santa's location as he travellers across different villages.
The app can be downloaded here.
Traditionally, Cowbridge Rotary raise funds during this event to support local and national charities. However, this year's event is focused on bringing a feel good factor and normality to the local communities.
To support Cowbridge Rotary's hard fundraising efforts for local and national charities, you can make a donation on their website.
Santa's Sleigh will be at Caffè Nero, Birdies Lane, Cowbridge on Saturday, December 11, at 9am and 4pm.
Follow the sleigh's other locations throughout December, here.
Christmas Dog Show
Dec 12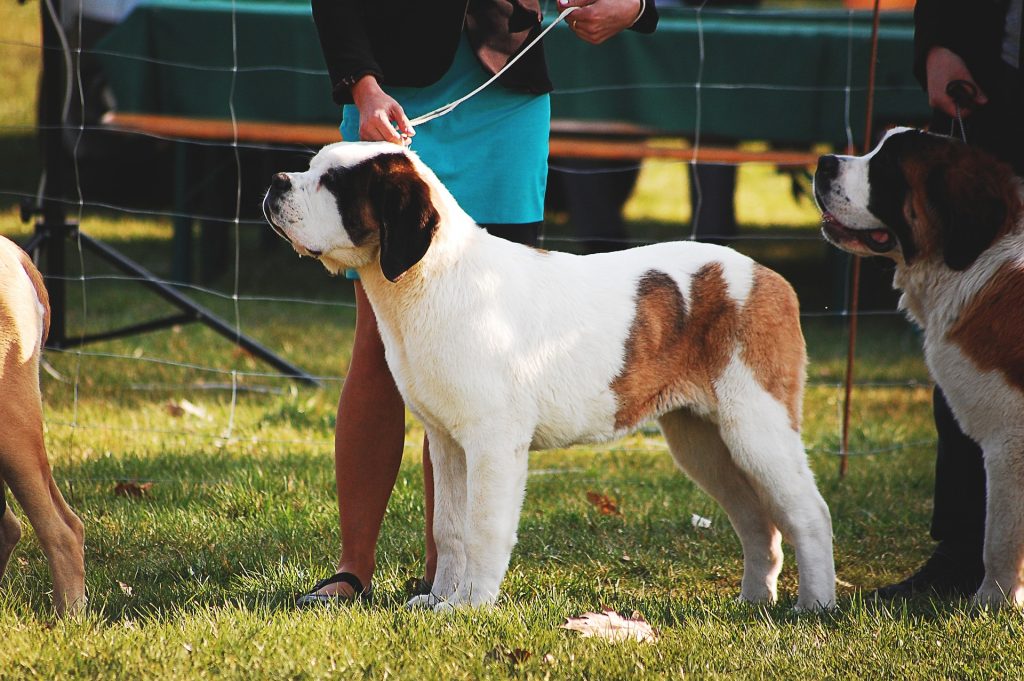 Mutz N Strutz and JCB Animal Physio host their first Christmas Dog Show at Pant Wilkin Stables, Aberthin, Cowbridge.
A family day out for children and dogs, the event will include lost of competitions, stalls and a photo opportunity with Santa.
The dog competitions on the day, include:
There is a £1 entry fee per class.
The event is between 10am – 2pm.
Santa's Post Office
Dec 14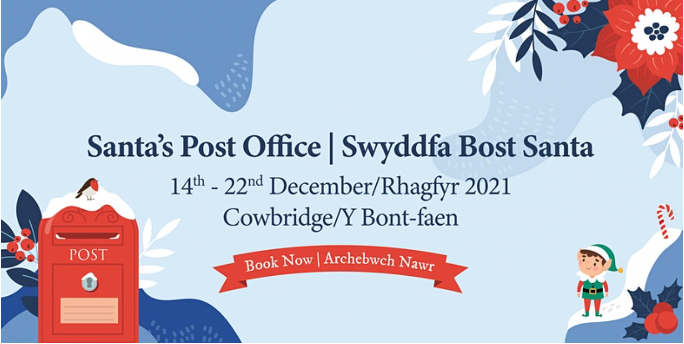 Children will be able to visit the Elves at Santa's Post Office, where they will be able to write and post their letters to Santa.
Each child will then find out if they have made the 'good list' and be presented with an official certificate.
The pop up experience will be set up in Cowbridge, 23b High Street, organised by the Vale of Glamorgan tourism and events team.
"This year we are focusing on events that help the local economy. Our events programme is trying to bring footfall and people back into our town centres and reintroduce the high street to ensure that shopping local is at the forefront of people's minds," said Nia Hollins, the principal tourism and marketing officer at Vale of Glamorgan Council.
She added: "The idea of Santa's Post office event is to bring small family groups to explore the town centre when the children are writing their letter's to Santa."
The session is 15 minutes and costs £5 per child.
Book your tickets here.
Angel Trail
Ends Dec 22
Cowbridge Library have hidden 10 angels in shop windows around the town for children to find.
To enter, children can collect a form from Cowbridge Library and fill in the names of the angels. The form must be returned to the library by midday, Wednesday, December 22.
The winner will receive a gift from the free prize draw.