Excitement builds ahead of the latest Marvel film which is released tomorrow
FILM fans in Cardiff have not been put off by Covid restrictions as they snap up advance tickets to see the new Marvel Spider-Man film which launches in cinemas tomorrow.   
To adhere to Government guidelines, cinemas across the UK now require Covid passes from customers, which can be obtained with two vaccinations or a lateral flow test in the last 48 hours.
But this hasn't put off fans in Cardiff who are still excited to see the latest Marvel film, Spider-Man: No Way Home, on opening night. 
Zoe Coleman, 22, from Cardiff, said: "After it was rumoured Tobey Maguire was coming back, I was so pumped. It's more of a nostalgic feeling as, when I was growing up, I was a huge Spider-Man fan, and Tobey was the main Spider-Man then.  
"I've watched Andrew Garfield's Spider-Man and he's really great too, alongside Tom Holland. I think if the crossovers are true, this film will be insane.
"I haven't been to the cinema that often since they opened, just because I haven't had time, but I'm so glad I get to see this in cinema as I don't think it would be as effective just watching it at home."  
The upcoming film sees Tom Holland return to his role as Spider-Man and Peter Parker. The trailer also shows the return of his previous cast members and classic villains from the franchise, such as Green Goblin and Doc Ock.
The film is expected to bring many customers, like Zoe, back to the cinemas, some for the first time since the pandemic began.
According to Vue Cinemas, Spider-Man: No Way Home sold more than 150,000 tickets in the first 24 hours of going on sale, which has been reported to be five times that of the latest James Bond film, No Time To Die.  
Marvel fan Ben Salmon, 21, and his housemates are watching the film on the evening of its release.
He said: "We are all massive Marvel fans and have been waiting for this film for a long time, so we are itching to see it.
"We've all pre-booked our tickets. My housemate, Ethan, was waiting on the cinema app at midnight on November 29 for the tickets to be released so we could get the best seats.
"We have been going to the Vue in Cardiff for a while since the pandemic, and we feel comfortable going there due to the Covid safety precautions in place."
Liam McConaghy, 20, originally form Philadelphia, but currently studying in Cardiff, shared how he plans to keep safe whilst watching Spider-Man: No Way Home in a cinema.
He said: "I got my booster shot back in the States, I'll be double masked during the show, and I intentionally got my tickets so that all of my friends who are at-risk will have already left for Christmas.
"With looming travel restrictions, I'll be staying in Cardiff by myself anyway, so if I catch Omicron, I know I'm not putting anyone at serious risk."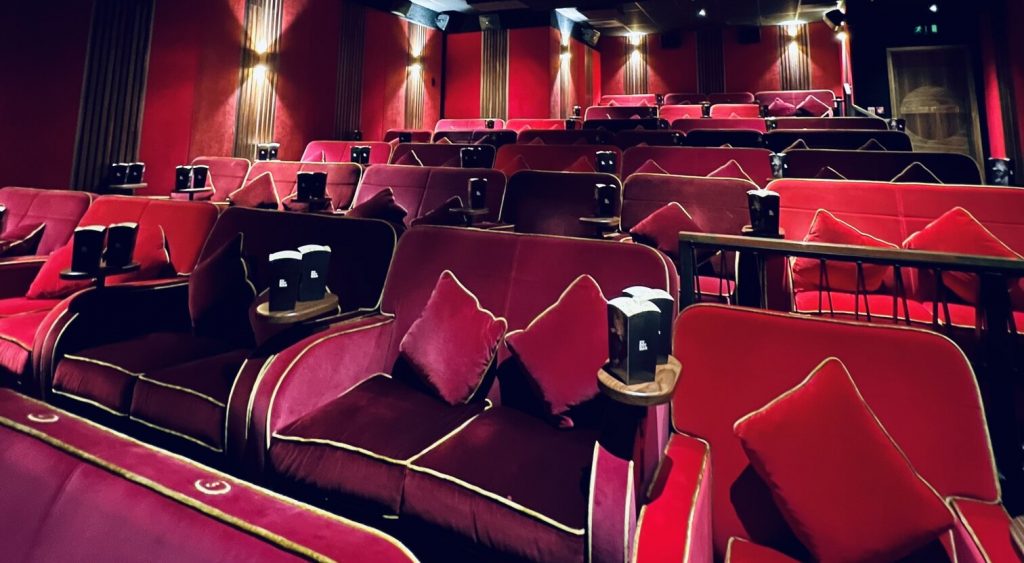 UK Cinemas are set to release Spider-Man: No Way Home two days before the USA and they are working hard to prepare for one of the biggest cinema events post-Covid.
Adam Marsden, 30, has been the venue manager at Everyman Cinema for the last five months.
He said: "I think there are certain films that need to be seen in cinema – Spider-Man: No Way Home is one of them.
"Three weeks ago we put Spider-Man: No Way Home on sale and saw a huge presale interest. The momentum of it was big towards opening day, which was expected, and then another push near to Christmas Day.
"We've sold out on many screenings, but most of our tickets sell around two hours before a screening starts."
As Marvel films have a wide audience demographic, Everyman Cinema has ensured that there will be a variety of viewings for the new film. Spider-Man: No Way Home will be playing from around 10am until 9pm this week.
To follow Government guidelines, customers are reminded to present a negative lateral flow test or Covid Pass and ID when buying tickets to any screening. However, some customers are still unclear about the rules.
Mr Marsden added: "At Everyman, we'll do anything to get people into our screens. If customers have been unaware of the new Covid rules, we will help them download the Covid Pass and we have spare lateral flows on site.
"However, if customers can't get into that screening, we'll look at them coming back later that evening once they've gotten their Covid Pass or look at them returning further down the line."
Spider-Man: No Way Home will be in cinemas in Cardiff and around the UK on Wednesday, December 15, with screenings starting from 9am.