The first ever training session was held at Barry Island last Sunday
A NEW social Gaelic football club has been set up in Barry.
Matt Hutchinson, 44, decided to start the group after he "fell in love" with the sport while working in the Middle East.
Gaelic football can be said to be a mixture of soccer, rugby and basketball, and is played predominantly in Ireland.
Despite a modest turn out of three people for the first training session held last Sunday, Matt is optimistic that the club will be a big success.
"Small acorns to mighty oaks and all that," said Matt.
"I didn't expect anyone to turn up to be honest, my son came along and there's a guy from Belfast based in Barry who turned up.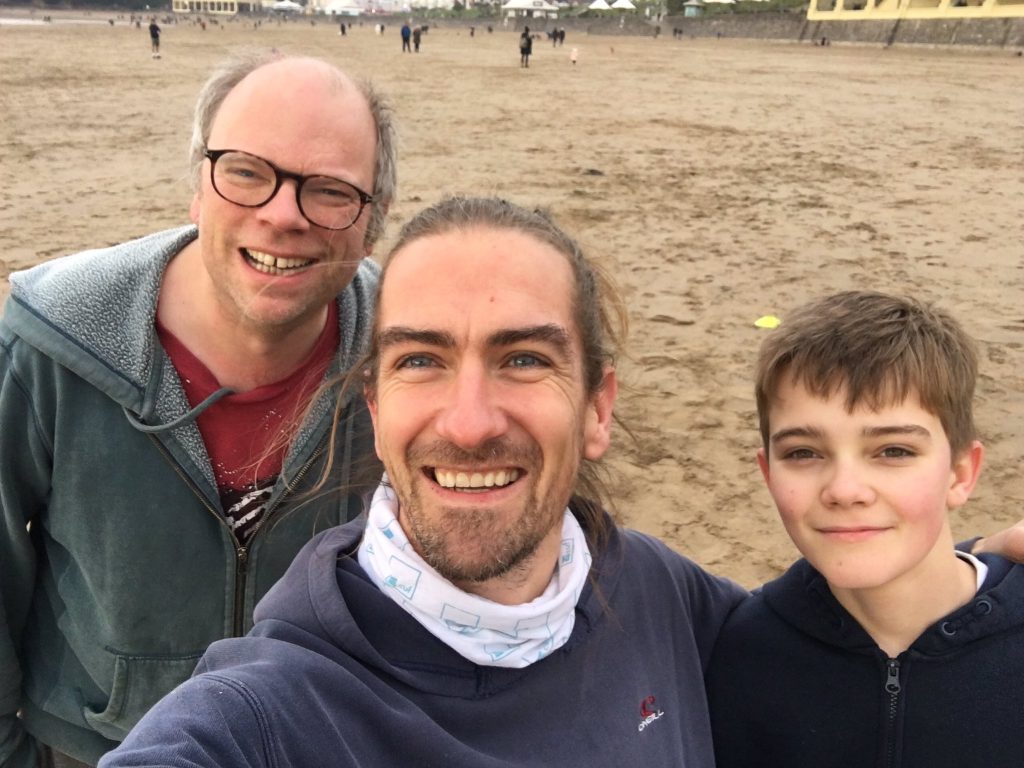 "I've had a lot of interest online since my initial tweet from people in Cardiff and Barry and people with Irish heritage."
Matt has even had some international excitement for the new club: "I've had interest from people in Cork funnily enough, but I'm not sure I'll be able to charter a plane to get them over."
Club founder Matt left his hometown of Cardiff in 1999 and has lived all over the world. He discovered the sport while working as a teacher in Ras Al-Khaimah, a city in the United Arab Emirates.
"The Gaelic Football scene out there is massive, it's a huge, huge thing out there," he said.
"I played for a team there called RAK Ropairí. I've played sports in lots of places but it was the most friendly welcoming bunch of people I've ever met. My son was in the junior team there as well.
"I'm obsessed with the sport now to be honest."
Gaelic football is played with a round football which can be caught, kicked and hand-passed. The sport is more than 137 years old.
"It's got a little bit of everything, ball control with your feet, you're allowed to use your hands, it's like a mixture of everything," said Matt.
"It has elements of basketball, rugby and football. My fitness levels went through the roof playing this sport because there's so much running involved, it's a very quick game with a big pitch."
Matt has been training with Cardiff team St Colmcilles GAA since he returned to Wales, but now wants to set up a club in Barry.
"I don't want it to be anything serious, I just want it to be nice and social," he said. "People of all ages and genders are welcome."
The inaugural training session was held on Barry Island beach on Sunday, but they will be moving to different locations around Barry each week.
"Ideally I'd love to get Gaelic football involved in some of the schools here. I coached some of the youth teams out in the Middle East. Once the seed is sown I think it will be a really popular sport," Matt added.
Barry social Gaelic football usually meets at 11am on Sundays.
Anybody interested should contact Matt on 07933727026 (Mobile/Whatsapp) or visit @BarryGaelic on Twitter.