While e-books gain popularity, nothing beats the thrill of being in a bookstore.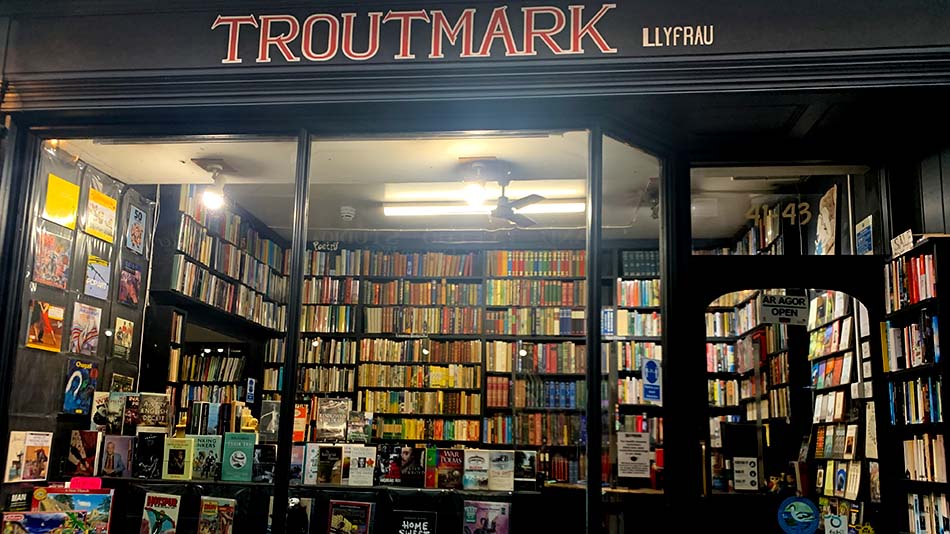 As he scans through the various genres, Dennis knows exactly what he wants. A history novel to add to his collection. Calling Dennis Jones a regular at Troutmark Books is an understatement. He's been coming here for fifteen years now and every time he visits, he is sure to pick up a book that is worthwhile.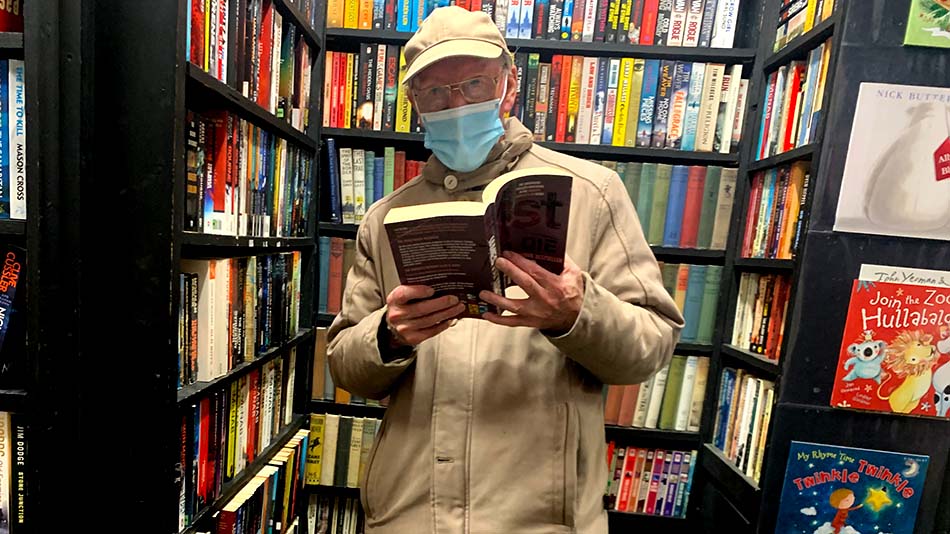 The title of Mr. Jones' favourite book pretty much describes Troutmark Books; Far From The Madding Crowd. Situated in the bustling Castle Arcade in City Centre, the second-hand bookstore is an escape from the commotion of everyday life. Being surrounded by shelves of literature can make the average bookworm feel like home, and that is the effect that Troutmark Books has on its clientele. 
Troutmark Books was established in the early 1990s by Ceri Rogers, as his passion for collecting and trading books grew. A native of Newport, he had opened a bookshop in his hometown which he ran for a while until he moved to Cardiff.  
Although it would seem tedious to find what you're looking for because of the abundance of novels on shelves, stands and floors, the genre-wise arrangement of the books makes the search effortless. The non-fiction books as well as Welsh literature are available on the ground floor while poetry and classics are on the first floor.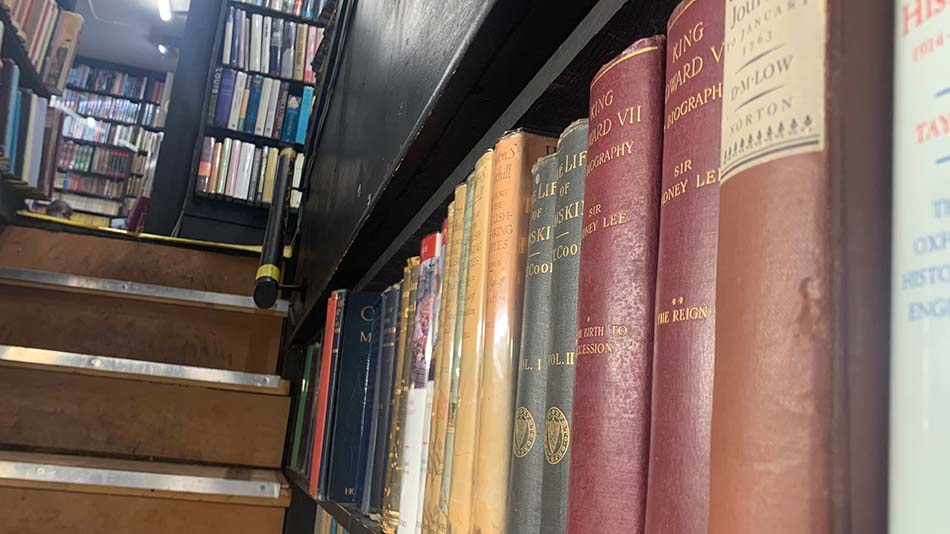 Fans of the superhero and sci-fi universe shouldn't have to feel left out as the second floor is curated for you. Stacks of comic books ranging from Asterix to Marvel to The Adventures of Tintin are sure to evoke a sense of nostalgia if you were an avid reader of comics as a child.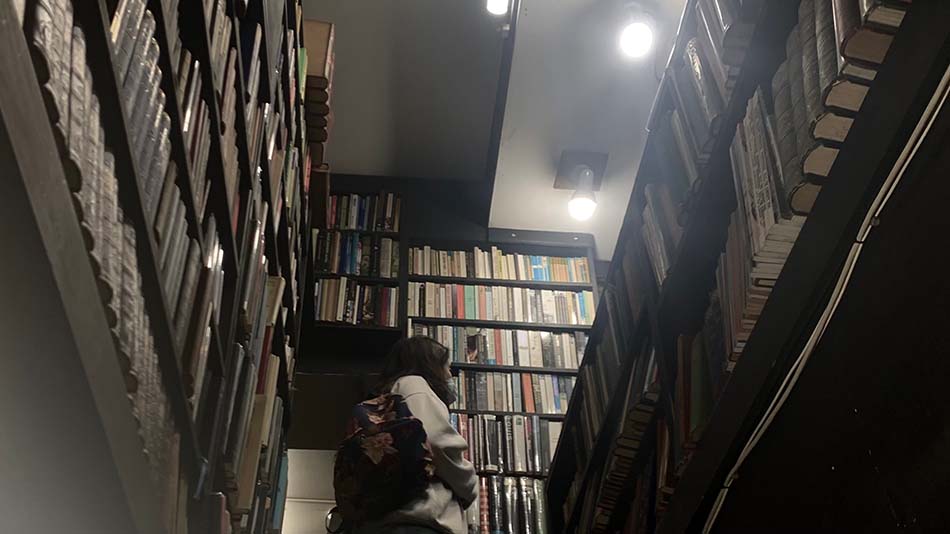 Jason, an employee at Troutmark Book said that the store is visited by people of varied age groups and interests. Many students frequent the store as they can purchase books for school at reasonable rates. The perks of being in close proximity to Cardiff Castle is that the store sees quite a few tourists who pop into the quaint, little shop, although, they seldom make a purchase.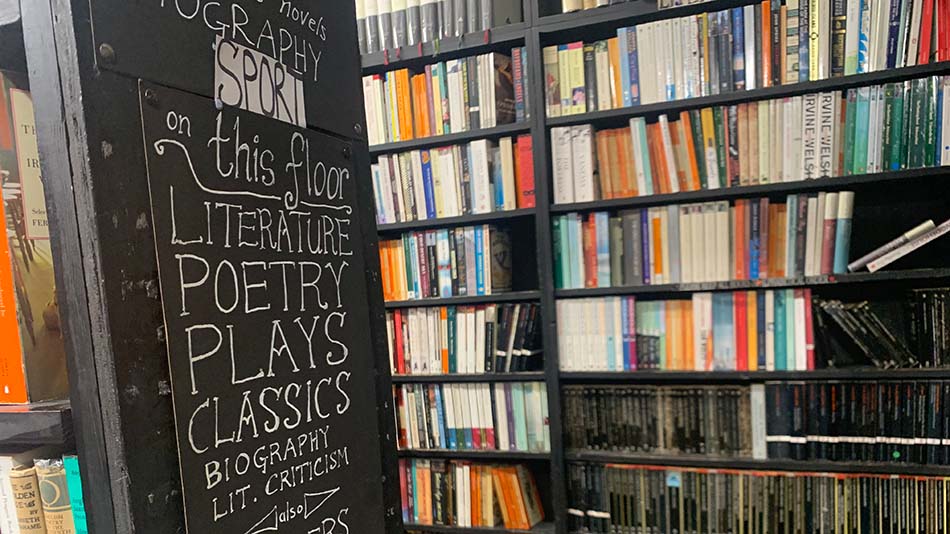 Since the past couple of years has been grim for businesses around the world, let alone Cardiff, Jason stated that there has been a decline in the number of customers. Although, as the city gets back on its feet, Troutmark Books, which hasn't been severely affected by the pandemic, strives to do the same.