A husband and wife from Llandaff have created a film Christmas lover's dream to raise money for charity.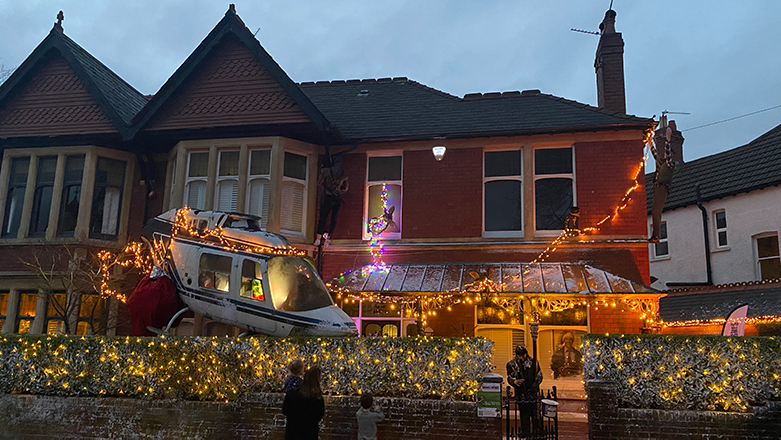 This Christmas, a Welsh couple has transformed their house into a mini movie set to raise money for a local charity that helps seriously ill children.
This year Danny Hargreaves and his wife Carmela Carrubba, decided to put their love of films and Christmas together by creating the film themed display.
"Honestly, thinking about the state of the world right now it's just so nice to go somewhere that looks and feels like Christmas when we can't do most of the things we normally do at this time of year," said Rebecca Brady, a University student from Cardiff.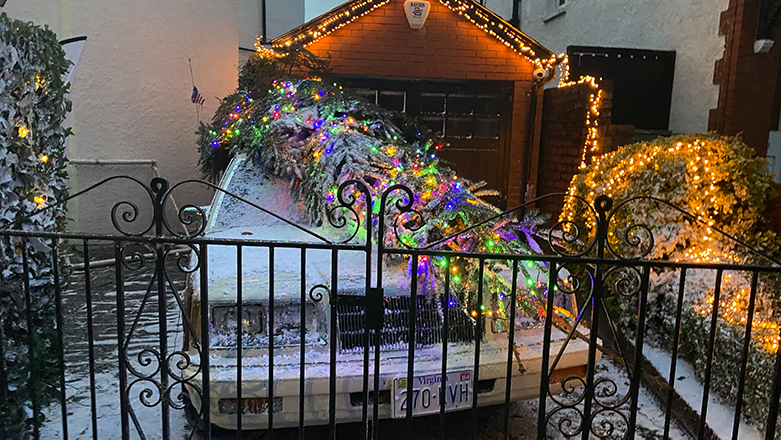 The house showcases various scenes from Christmas films including Bruce Willis from Die Hard, the Gremlins, and the famous car from National Lampoons. But mostly importantly, the Grinch crash landing in a helicopter.
Rebecca and her friends visited the house to bring some Christmas cheer on an otherwise alternative Christmas.
"The grinch made us all laugh and it was great to see all the kids coming along with their families to see it. I felt like a big kid myself to be honest", she said.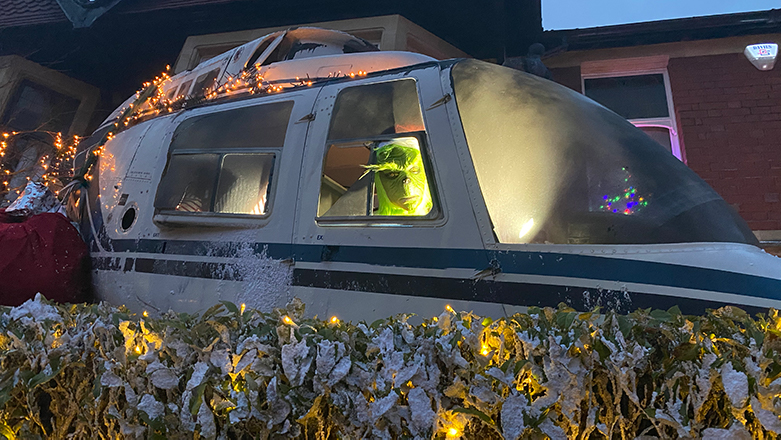 She said, "I think it's amazing that the owners of this house clearly put so much effort into their decorations, and the fact they do it for charity as well really shows the true meaning of Christmas."
The couple often decorate their house in eye-catching ways as they own a special effects company called Real SFX located in Cardiff.
Their Halloween display earlier this year caught the eye of Wendy Hobbs, a volunteer and business ambassador from the charity 'Dreams and Wishes'.
'Dreams and Wishes' won Best Charity in 2018 at the Cardiff Life Awards and is 100% volunteer run, with 100% of the funds going directly to seriously ill children and families involved.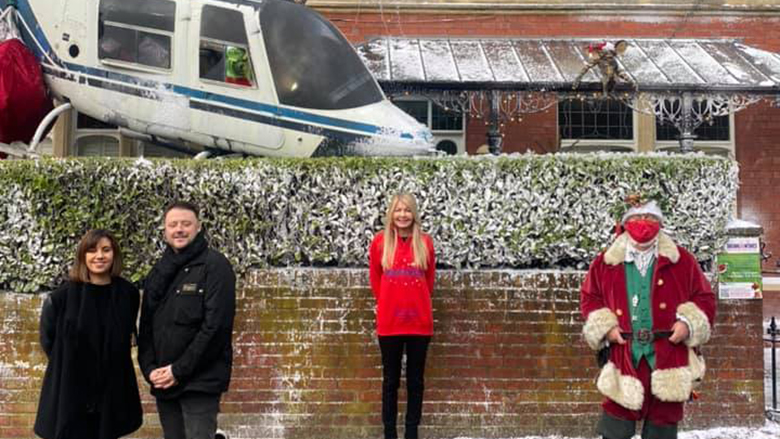 The couple worked with the charity to raise money for the award-winning charity, with donations being made in a bucket located within the Christmas spectacular.
The money raised goes towards helping the charity grant the dreams and wishes of children with serious health problems, whether that be a playhouse or a trip to a safari park.
Wendy said: "Many people that happened to pass the house said it brightened their day and made their children smile, and they were happy that it was raising funds for such a good cause."
"The event was a huge success and has raised nearly £20,000 for seriously ill children and their families," said the business ambassador.
Maybe, the grinch didn't ruin Christmas after all.If you'd like to get involved and share some Christmas spirit, you can donate to the charity via their website, or by texting DREAMS to 70111 to donate £3.