A husband and wife from Llandaff have created a film lovers dream to raise money for a charity that supports seriously ill children and their families.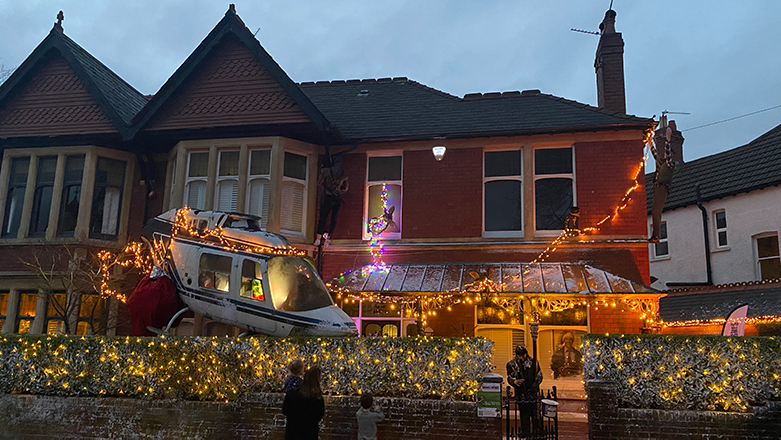 The couple own a special effects company called Real SFX and often decorate their house in elaborate and eye-catching ways. 
Danny Hargreaves decided to put his love of films and Christmas together to raise money for the charity 'Dreams and Wishes' who support seriously ill children.  
Business Ambassador and Volunteer of the charity, Wendy Hobbs, said: "We grant children their dreams and wishes, and that can be anything from a playhouse to an iPad. We also arrange trips for the children like the Harry Potter Studios or Safari Parks."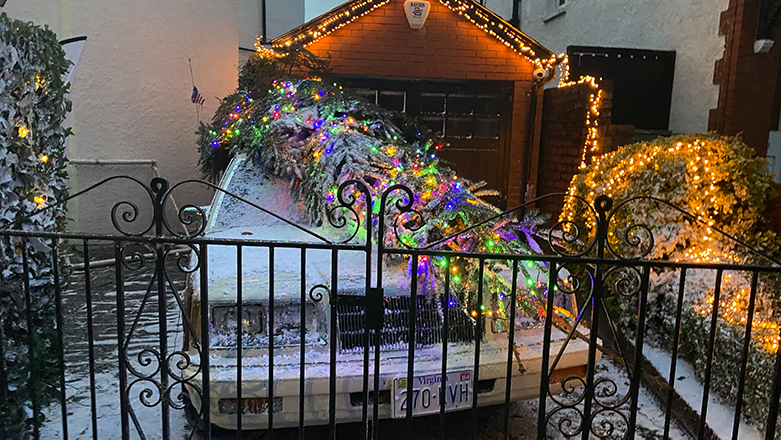 The husband and wife came in contact with 'Dreams and Wishes' earlier this year following the excitement of their Halloween decorations, and decided that this Christmas they would decorate their house again whilst simultaneously raising funds for the charity.
The house itself showcases various scenes from Christmas films including Bruce Willis from Die Hard the Gremlins and the famous car from National Lampoons, they even featured the Grinch.
This year 'Dreams and Wishes' is running an online Christmas party with a special visit from Father Christmas himself, all the way from Lapland.
The evening will include quizzes and prizes for the best dressed, as well as a reading of 'Claudia's special wish', a book written by Wendy herself.
"It's a magical Christmas story that inspires children never to give up on their dreams and wishes. It's beautifully illustrated and helps raise money for the charity, where all profits go to make more dreams and wishes possible," said Wendy.
Dreams and Wishes won Best Charity in 2018 at the Cardiff Life Awards and is 100% volunteer run, with 100% of the funds going directly to the seriously ill children and families involved.
If you'd like to get involved and donate to the charity you can donate via their website. Where there are various ways you can raise money like bake sales or on the other hand getting fit.
"An easy way to donate £3 is by texting DREAMS to 70111," said Wendy.