Everything comes back into fashion eventually. If you are keen on catching up with the trend and want to express your individuality, here are five stores that are worth a visit.
With more and more celebrities appearing on the red carpets in their vintage dresses, like Rihanna, Kim Kardashian and Jennifer Aniston, shopping for vintage clothing are becoming popular again. Vintage clothing includes every variety of garment with 20 years or more.
Showing personality, with higher quality, recyclable and eco-friendly, there are many reasons why people love vintage clothing. If you want to buy your unique outfits, here are 5 vintage shops in the city centre that can provide a good shopping experience.
Jacobs Antique Centre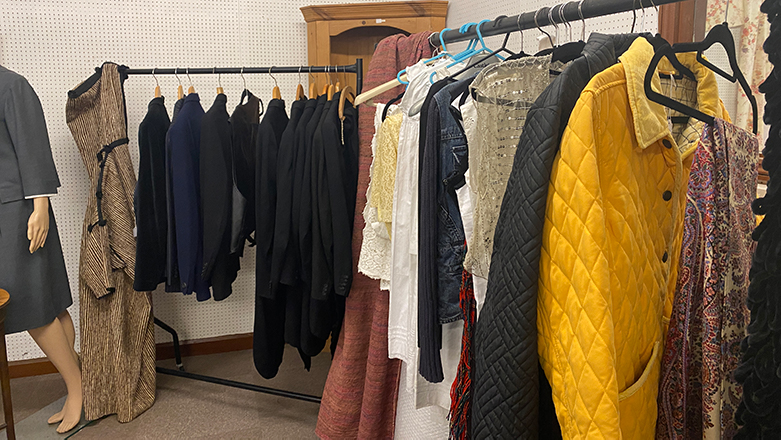 Vintage clothing is a part of Jacobs Antique Centre, from casual jackets to formal velvet dresses, you can always find a style that you like.
This market includes over 30 individual stalls, most of the clothing stalls are on the second floor. In addition to the garment stalls, you can also find some decorations in other accessory and jewellery shops to fit your clothing such as ties, brooches, necklaces…
Cash and card checkout accepted at the stalls.
Location: Cardiff, Wales CF10 5DB
Open Hours: 9:30am.-5:00pm. every Thursday, Friday, Saturday
Sobeys Vintage Clothing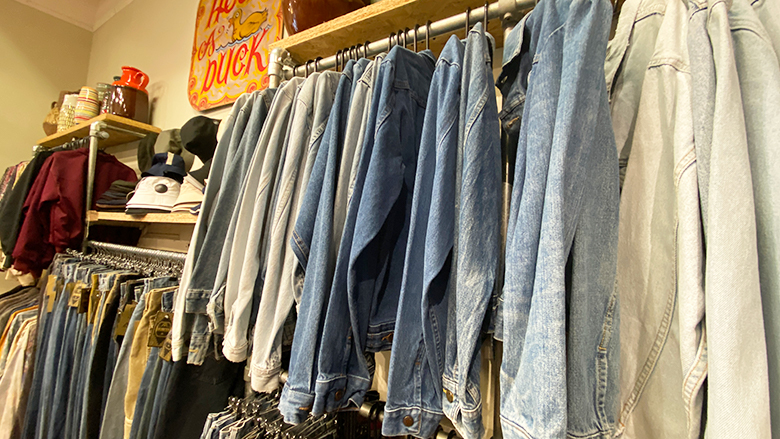 This independent vintage and reworked clothing shop locates in Cardiff city centre. The shop offers flannel shirts, jeans, overalls, denim jackets, denim skirts… You can mix and match a whole range of individual outfits in this shop. The main clothing style in this shop is casual and sporty.
Online shopping is unavailable now.
Location: 31 Royal Arcade, Cardiff CF10 1AE
Open Hours: 11:00am.-5:00pm. Everyday
Hatts Emporium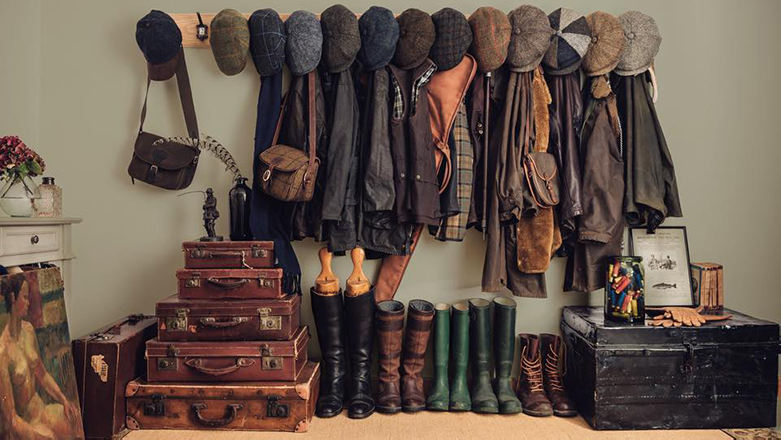 Different from other shops in this article, Hatts Emporium is an outfitter selling for men. Not only sell vintage menswear such as waistcoats from the late 1800s to the 1980s, reclaimed denim, shoes since 1881, Hatts also offer new goods and bespoke suiting service.
Online Shopping is available.
Location: Central Market, Cardiff CF10 1AU
Open Hours: 9:00am.-5:00pm. every Monday Tuesday Wednesday Thursday Friday and Saturday
Hobo's Cardiff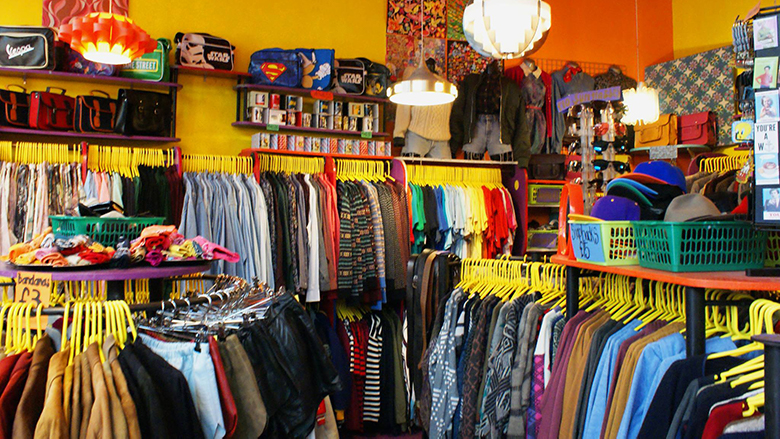 This is an independent vintage clothing shop specialising in the 70s, 80s and 90s clothing and accessories. Hobos offer "7 Throwback Styles" are ripped denim short jeans, fanny packs, stripped dresses, Converse, floral printed dresses, overalls and printed shirts.
Location: 26 High Street Arcade, Cardiff CF10 1BB
Open Hours: 10:30-5:30 Monday-Saturday 12:00am.-4:00pm. Sunday
Flamingos Vintage Cardiff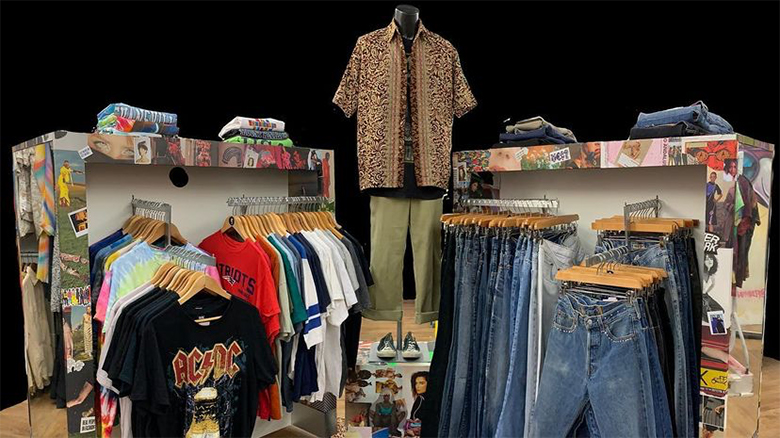 Flamingos vintage is the only weigh and pay kilo store in Cardiff. The clothing here is handpicked and selected from all over the world then brought back to Cardiff. Many of the clothing here is trend-forward and the style of them are various.
Location: Capitol Shopping Centre, Cardiff CF10 2HQ
Open Hours: 10:00am.-5:00pm. From Monday to Saturday