The people of Butetown have contributed thousands of pounds for the settlement of a Syrian refugee family. But are these community initiatives at risk?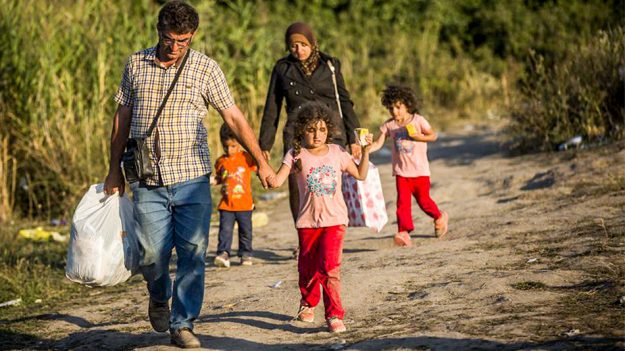 People in Butetown have raised money for the settlement of a Syrian family.  
Local charity Croeso Butetown has raised over £8000 to provide for the resettlement of a Syrian refugee family, with "No Strangers to Strangers" serving as their slogan.   
"We're a mixed community here. We have many Syrian families already. They'll be made to feel very welcome," said the chairman. 
The charity has set £9000 as their minimum target, and their resettlement plan has already been approved by the local authority.  
"At the moment, the stage we're at is the application's been put forward to the Home Office for acceptance," said the organization's chairman. "We're trying to sort out somewhere for them to live. We'll overcome that." "
The South Wales Islamic Centre, one of the partners of Croeso Butetown and venues for donations. This campaign builds on Butetown's proud tradition of welcoming people from all corners of the world ever since the nineteenth-century, as one of the most culturally diverse areas in Cardiff.  
The project is in association with Citizens Cymru, who according to the chairman are the ones who brought it forward.
The UK government pledged in 2015 to resettle 20,000 vulnerable Syrian refugees by 2020; however there is a possibility that after this date, far fewer refugee families will be taken in.
Consequently, local authorities might lose some of the funds necessary to integrate refugee families. 
Croeso Butetown's three major partners: St Mary's Church, the South Wales Islamic Centre and Tabernacl Chapel are serving as venues for donations, with each pledging to raise at least £2000 individually.  
Public events have been held in order to raise funds: for example a curry and quiz night at the Butetown Community Centre on September 21 in which over £780 pounds were raised, and a fundraiser organized and hosted by the South Wales Islamic Centre on 24 August.  
£127.75 were raised through the selling of cupcakes at St Mary's Church on September 9.