In an age of transition and discontent, the National Theatre Wales, through its Big Democracy Project aims to instigate democratic action through art.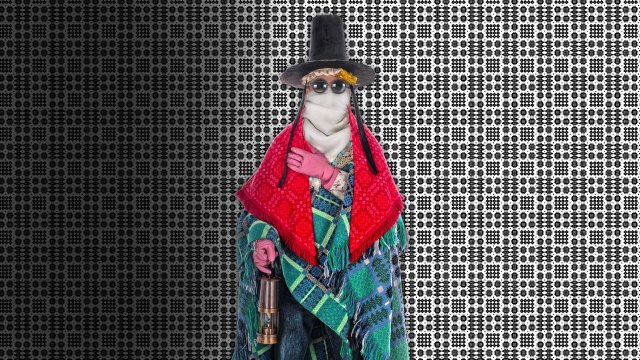 The Big Democracy Project (BDP) organised by the National Theatre of Wales will conduct a day of political performance and debate in Cardiff Bay this Saturday.
National Theatre Wales' Assembly program which has developed into a three year program of work called the Big Democratic Project explores how art and creativity can play a part in helping communities across Wales re-engage with the democratic process.
Gavin Porter, a Creative Associate at NTW, whose brainchild BDP is, says: "We have achieved what we set out to achieve. We wanted to use art to instigate political conversation and we wanted to ask the people of Wales what they would like to talk about.The four themes suggested and chosen by the public are the kind of big themes (voter apathy, asylum and identity, the disabled community and austerity, education reform) we would have hoped for."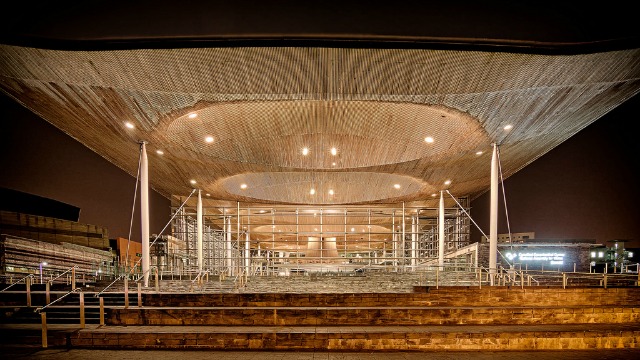 The Senedd event on Saturday 19 March 2016 will celebrate the end of the first phase of the BDP with a day-long event held in and around the Senedd building in Cardiff Bay as a part of the Welsh Assembly's 10th birthday celebrations.The celebration will include debates and discussions, and culminate with an Assembly in the foyer during the evening.
This event will provide a unique opportunity to bring together members of the public, artists, political activists and analysts, and mainstream politicians to discuss the burning issues they feel are facing Wales and the political landscape, both nationally and internationally.
From 12 – 2pm in the Senedd, a series of open debates will be hosted by previous participants of the Big Democracy Project from across Wales to discuss a range of topics from disability & austerity, apathy and asylum, to identity and education. Then from 3.30 – 5pm, as a part of A Nation's Theatre Festival, the Guardian theatre critic Lyn Gardner will be joining the Battersea Art Centre for a panel discussion based around the theme of Art in Democracy.
Throughout the day, from 2 – 7pm, the Pierhead will play host to a range of artists, including poets, filmmakers, performers, thinkers, visual artists, activists and anyone who has something to say about democracy.
The day's events will culminate in an Assembly-style performance and debate event at 6.30pm in the Senedd in an attempt to discover what people think is the most pressing issue facing Wales. National Theatre Wales will then use the answer to this question as the inspiration to create a production in 2017.
With the Senedd tickets already sold out and the public widely responding through telephone calls to have their say on the most pressing issue facing Wales, Gavin Porter explains "There seems to be a thirst for this kind of event, especially on a national scale. It feels to me that people are searching for new ways to engage politically and the BDP is one such way."