A gender-neutral hair salon in Cardiff is advocating for more queer-inclusive hairdressing spaces around the country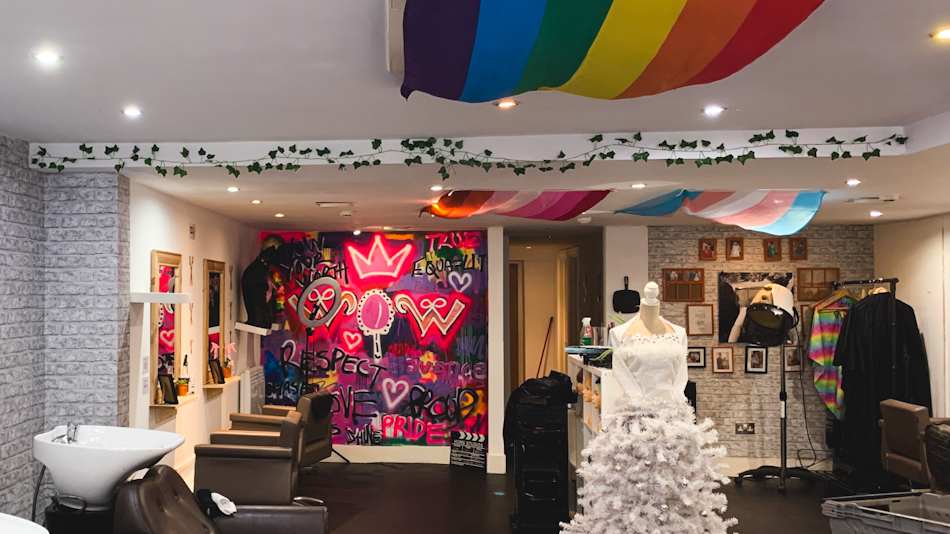 Wales needs more LGBTQ+ friendly spaces for hairstyling, according to the owners of a gender-neutral hair salon in Cardiff.
Mandie Rees and Paige Jones, owners of WoW Hair and Beauty Bar in Cardiff, feel that members of the queer community find it difficult to go to salons and get the haircuts they want.
"Hairdressers are used to feminine cuts and long hair, so when they are approached by people who want something different, they don't know how to make it work," said Paige. "It puts the community in an awkward position where it's like – if hairdressers won't cut their hair because of their gender or because it is different to the norm, where can they go to get what they want?"
Mandie believes the problem is because there are two separate qualifications for barbering, which is predominantly for shorter hair, and hairdressing, which is more creative. "People don't necessarily do both. So then it causes problems when it comes to doing gender-neutral cuts and affirming cuts," she said.
Mandie and Paige opened WoW Hair and Beauty Bar in the middle of the pandemic. They have been open for a year now and since then, they have witnessed the growth of inclusive hair salons in the UK.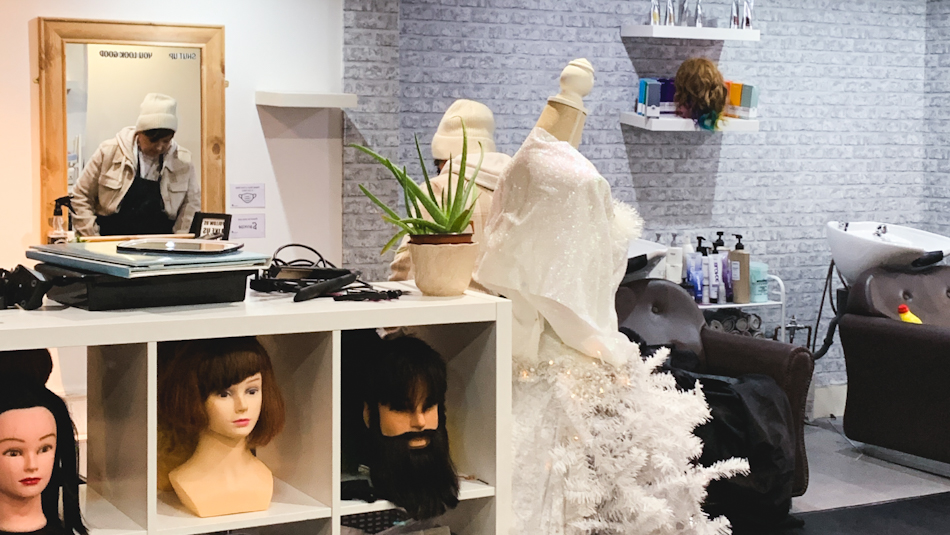 Wales still has a long way to go when it comes to inclusivity and gender-neutrality, according to Mandie. "I've seen a lot of London salons that are gender-neutral," she said. "Here in Wales, it is slowly growing. But there definitely needs to be more salons."
According to Paige, there are more unisex salons rather than gender-neutral ones, which are not the same. Unisex salons are conventionally gender binary, whereas gender-neutral salons are an inclusive space for all people, regardless of whether they conform to a gender identity.
Paige said: "It's about people having a place where they are valid — where their experiences, what they are going through is not undermined or brushed under the carpet. It's more about them having a safe space where they can enjoy and have been given the tools to express themselves and their identity however they want to."