Free foods are donated to people in need by a Muslim organisation to meet living conditions.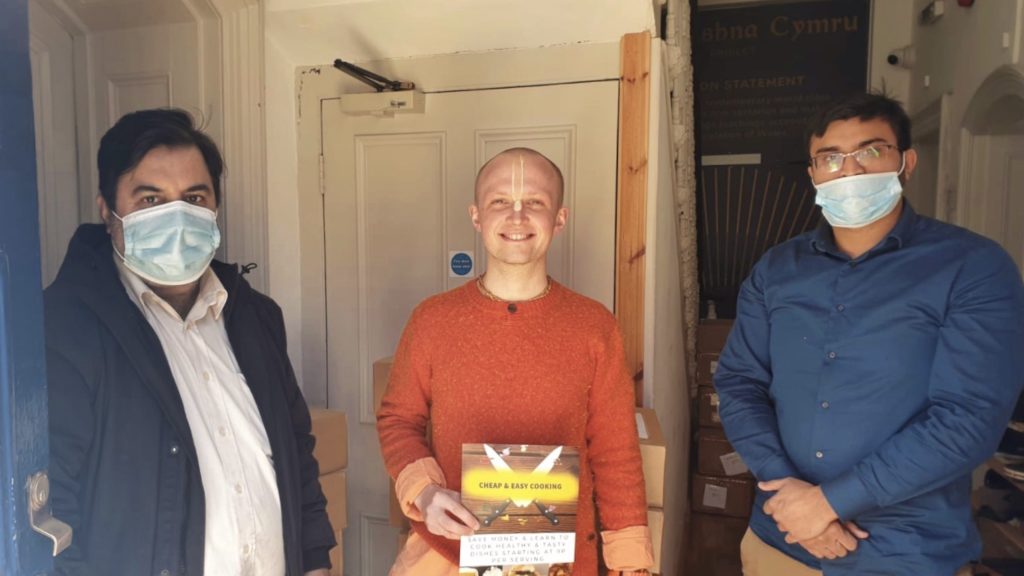 Rice, chili powder, semi-skimmed milk and baked beans – each portion is packed in a cardboard box and sealed with a loop of scotch tape. The boxes are stacked one by one on metal shelves with pulleys, and those who are in food crisis will receive these free food boxes from a UK-based Muslim organization in Cardiff.
Cheap & Easy cooking campaign is launched by Ahmadiyya Muslim Association aims to ease the financial burden of food poverty faced by low-income groups, especially when they are ill or unemployed.
"This condition has worsened after the pandemic," said Waseem Thawfeek, the external affairs secretary of the association. "Many people with lots of no food, so what made us think is we can help people."
Although this is a Muslim organisation, people from any community can be helped, regardless of race and colour. "Our sole objective is just to make sure that it goes to the real needy," said Waseem.
They have distributed 25 food packs to a Hindu temple which is a totally different religion. "Because we found that they are really needy," he said.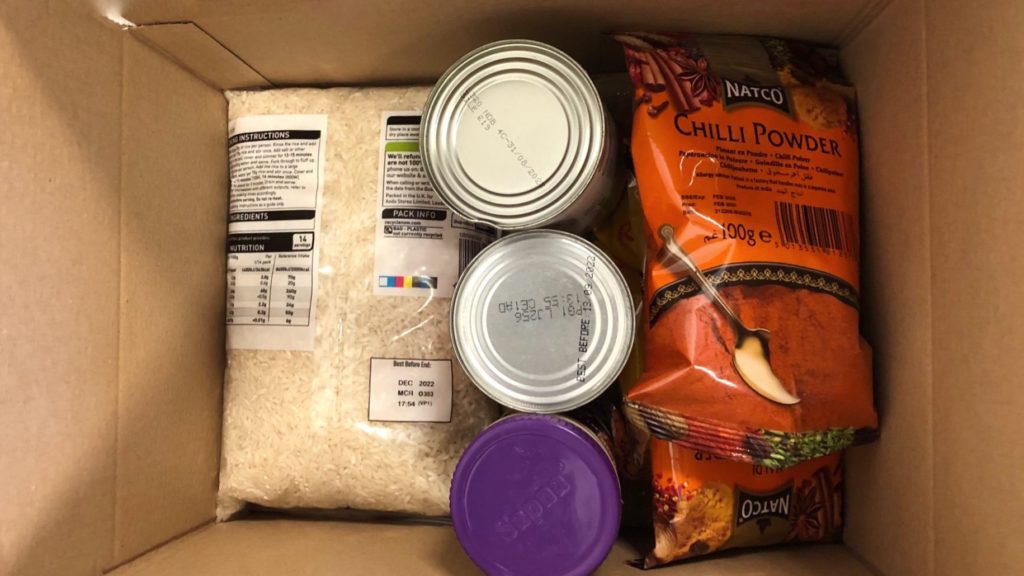 The real challenge is to identify who is in desperate need of help. "Sometimes it is not that easy to find the needy, because it requires identifying the real living situation," said Waseem.
The organisation donates boxes of food directly to the Cardiff Food Bank. "Because they've got a lot of contacts about who really needs food," said Waseem. At the same time, people experiencing difficult times can contact Ahmadiyya Muslim Association directly, and they will assess the applicant's situation and help.
There are also obstacles from other Muslim sects. "We are a Muslim group and our religion is Islam," said Waseem. "We have got so many opponents even in the UK."
Some particular sects of Muslims would not support the work of Ahmadiyya Muslim Association. "In fact, they would put some barriers to us," said Waseem. "If we are going to help some Muslim communities, they might say – we don't need your help. That is because of faith differences."
In addition to donating food parcels, the campaign also shares cost-saving and easy-to-cook recipes, encouraging people to cook at home instead of buying expensive ready-to-eat meals.
"One meal within a pound cost," said Waseem. There is also a recipe book and a short video tutorial that shows people how to make dishes quickly, easily and cheaply.
"It will be enough for you for that particular meal, and it will fill you and give you some required nutrition," said Waseem. "We have distributed leaflets or booklets free of charge for many people."
This particular campaign was launched in the UK last December and will run until the end of 2021. They have got their members in association across the UK in many cities, including Cardiff.
"Even if it is a small thing, we are happy that we could do this in Cardiff," said Waseem. "But across the national level, I think it has made a very big difference maybe in the future."