"Choir with no name" provides a safe place for people affected by homelessness and challenges stigma in the process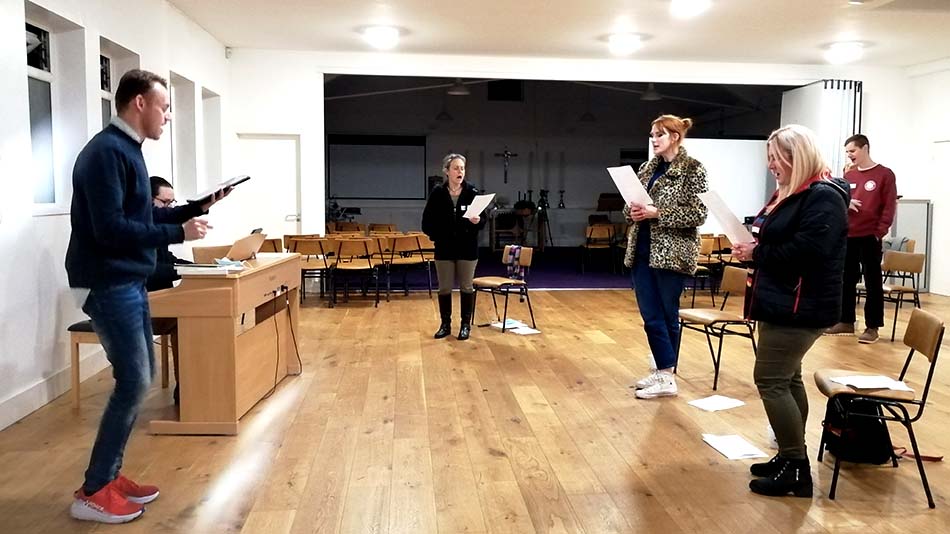 Homeless people in Cardiff have developed a renewed sense of confidence and community after a choir opened in order to help create a safe space and break stigma.
The Choir with No Name is run for people who are homeless or who have been affected by homelessness and is based in St Paul's Community Hall, Grangetown.
"The idea behind it is that singing makes you feel good basically," said Suzy McGarrity, choir coordinator. "It's just about making somewhere that is welcoming and understanding of the kind of issues you might be facing if you are currently homeless."
"If people are seeing good choirs perform and then hearing that they're actually made up of people who have been homeless or who are homeless hopefully that might surprise people a lot bit and break down the stigma or the expectations that people have around people who are homeless."
Cardiff is the latest city to welcome a Choir With No Name, which already has well-established branches in Brighton, London, Liverpool and Birmingham. The Cardiff choir started rehearsals on November 16th and is run by volunteers in association with the Wallich, a Welsh charity for the homeless.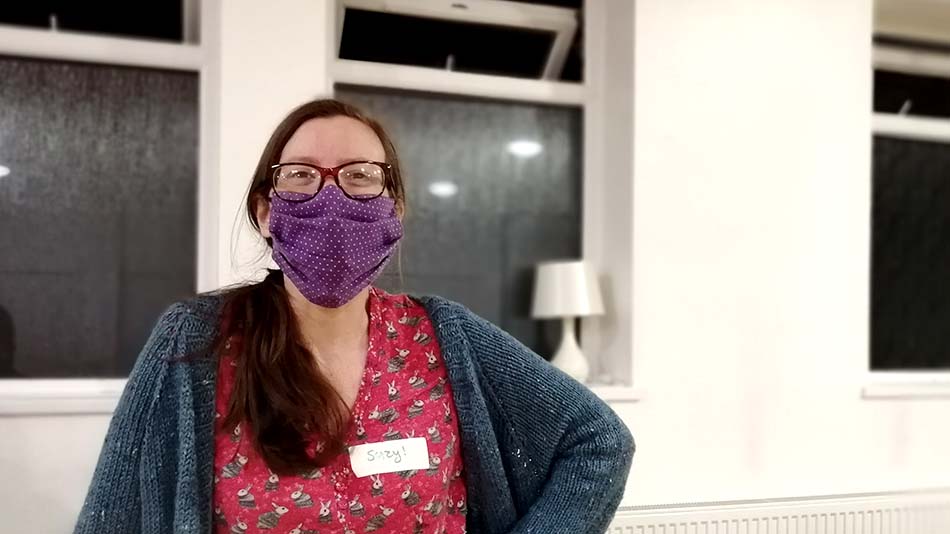 "Choir With No Name totally resonates with The Wallich and the people we support," said David Bennett, BOSS Project Manager of the Wallich.
"We love the unconventional and any initiative which encourages people to muck in and get involved with a new skill, or reigniting an old hobby, no matter how 'good' they are is so positive for the wellbeing of our service users."
The Wallich is one of many charities and hostels which assist homeless people in Cardiff providing wrap-around services for issues such as mental health, employment and substance abuse – not just providing accommodation.
The Welsh Government's approach to helping those who present as homeless has largely focused on rehousing, in particular rapid rehousing which saw over 15,300 people supported into emergency temporary accommodation from the start of the pandemic to September 2021.
In November 2021 the Welsh Government launched its ending homeless action plan, which aims to eradicate homelessness with methods such as prevention, rapid rehousing and social house building but a more holistic approach may be needed.
"The Wallich works in a psychologically informed way, so we know that providing a roof over someone's head is just the start," said Bennett.
"In order for people to avoid repeat homelessness, we have to offer other meaningful experiences which can help build confidence and skills, establish new friends or resolve previous trauma."
The choir is open to all people who feel the space is right for them. It already has a number of attendees who are returning and preparing for a Christmas concert on the 18th of December at NuLife Furniture.
"Things like this are so important," said Lizzie Cox, a Diversionary Activities Officer for Cardiff Council who works with six hostels across Cardiff and attends the choir herself.
"A client of mine who's coming here…his confidence has gone so through the roof from singing with my colleague in a little room and being really nervous about it, to singing here with a group of people. It's quite a big deal."