Amidst the current pandemic, charities such as Cats Protection have had to suspend all face-to-face activity, including visits to shelters. Here are some ways people have been helping rescue cats from home.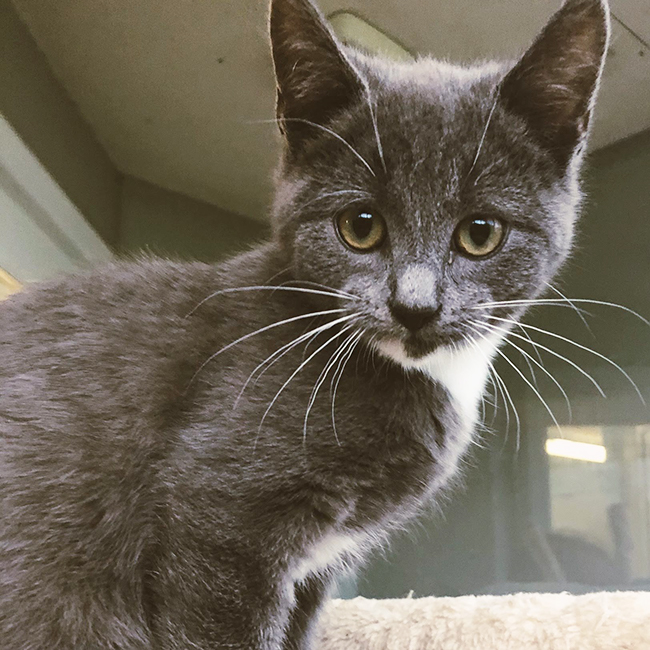 Volunteers providing care to rescue cats in South Wales say that there are many ways in which local people can help cats in their care, and some of them can help you beat the lockdown boredom.
Many UK charities, including Cats Protection, have appealed for people to take part in the virtual "2.6 Challenge". The challenge involves completing any activity from 26th April onwards related to the numbers 26 and 2.6 and fundraising or donating money to a charity.
This is what motivated kind-hearted people like Marianne Aitken to take part in the challenge. "I know there's a lot of people who are still volunteering and going into rescue centres to look after the cats and I wanted to help too," she said.
Like many charities, Cats Protection have lost their main source of income due to shop closures caused by the lockdown, so any money raised goes a long way to helping the cats in their care.
Marianne cycled 2.6 metres with her neighbour's cat, Maxi, and donated £26.20 to Cats Protection.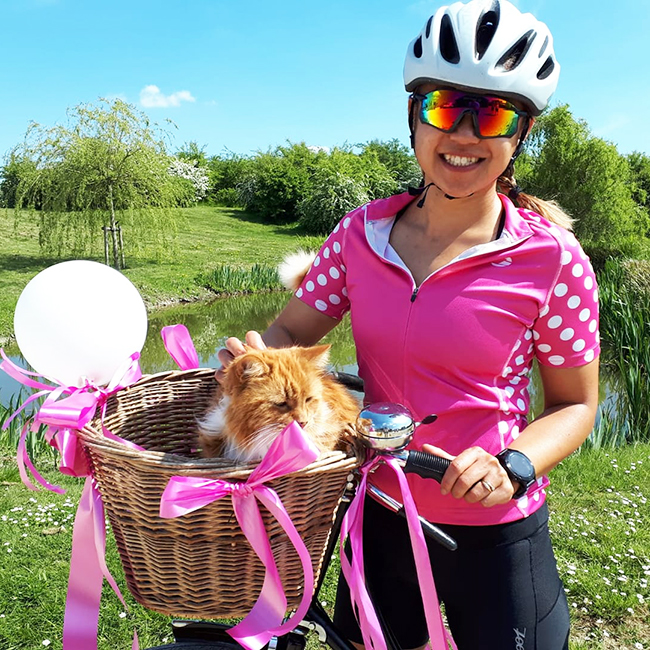 This has enabled her to support rescue cats at a time where she can't yet physically adopt one. "I would love to have another cat and take advantage of working from home, but unfortunately and understandably, centres are closed and not allowing adoptions," she said.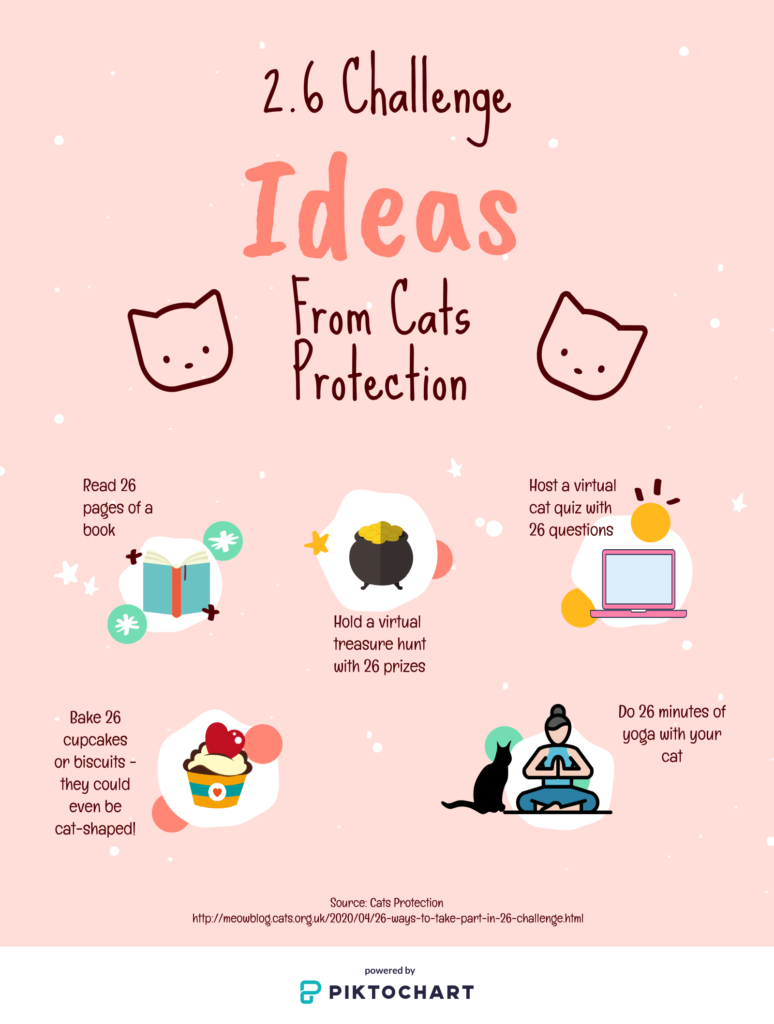 In addition to raising money, artwork made by children has been sent to the Swansea branch of Cats Protection after a Facebook appeal to cheer up the "lonely" cats.
Lyn Gardner, a volunteer for Swansea Cats Protection, said, "The appeal for drawings has proven really popular."
"Originally, the idea was to spray catnip on the drawings to get the cats interested in them, but we haven't needed to. We put the pictures in their pens and they went straight for them."
She said that, like many of us, the cats have been bored during lockdown, so the artwork has really helped to brighten up their environment.
Sonia, one of the rescue cats, with donated artwork. Image: Cats Protection Swansea

Snoopy, aged 17, and Cindy, 11, who will be looking for a forever home together. Image: Cats Protection Swansea

Buddy, unsure of what to make of his new room mate! Image: Cats Protection Swansea

Sonia proudly posing in front of artwork donated by Eva, aged 8. Image: Cats Protection Swansea
Importantly, Lyn said that the lockdown hasn't stopped people caring for stray, rescue and feral cats. Many have donated through Amazon, supermarket food bins or have safely left donations at the branch.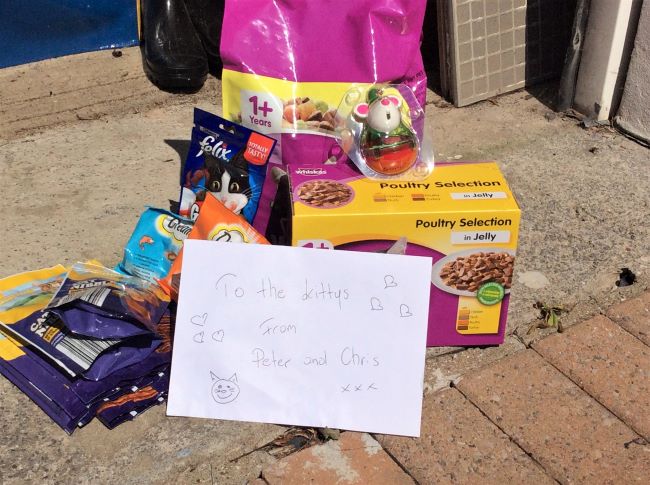 Charities like Cats Protection rely on the hard work of volunteers and the good will of the public, especially during times of difficulty and hardship such as these. For more ways you can help shelter cats near you, please visit the Cats Protection website.
And if, like Marianne, you are thinking of adding a new feline to your family when lockdown ends, please consider visiting your local shelter. Cats Protection have adoption centers in Cardiff, Bridgend and Gwent, with smaller provision for rescue cats in kennels in Swansea.
The impact of decreased ability for vets to spay and neuter animals is expected to lead to an influx of cats and kittens desperate for homes in the aftermath of the lockdown. Just like other cats, all rescue cats have their own unique personalities and all deserve a chance at finding their forever home.