Women were found to hold only half the number of managerial positions as men worldwide, and the theme of International Women's Day 2019 is the campaign to improve this situation.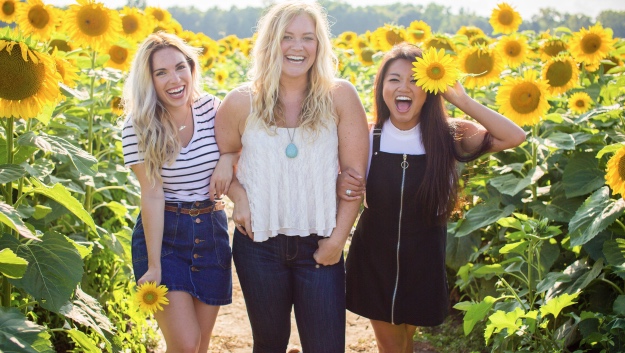 More female leaders are needed to respond to the theme of International Women's Day 2019: "BalanceForBetter," and to improve women's self-esteem.
Women were found to hold approximately only half the number of managerial positions worldwide as men. The theme of the upcoming IWD on Friday 8 March aims to promote gender balance in male-dominant public life, and feminists in Cardiff believe that introducing more female role models could help build women's confidence levels.
"We want to see more women in leadership positions in public life whether that's in politics or in business. It's the best representation since they're real. In this way, women do feel that they are able to put themselves forward to become either a politician or to go for a job," said Fay Jones, the chair of Public Affairs Cymru.
Building confidence doesn't mean women won't be scared of anything. "I have been involved in public positions for several years and I'm still scared of speaking in front of a lot of people. It is not a bad thing that women feel fear. It's about always trying to manage nerves and deciding to do it anyway," said Fay.
However, women's ability to overcome low confidence and trust themselves for leadership roles might be affected by the insufficient quota of female leaders. Gender inequality of leadership positions has existed in many industries, including PR agencies and health care. The largest gender disparity is in the political field.
Globally, just 18% of ministers and 24% of parliamentarians are women. In the UK, 208 women in ministerial positions were elected to the House of Commons in the 2017 general election, making a percentage of 32%, according to a report from the UK parliament. 
"The environment gives the sense of what role men should play and what role women should play. These stereotypes happen throughout life," said Natasha Davies, the Policy and Research Lead of the organization Chwarae Teg campaigning for gender equality. "Perhaps boys are more readily encouraged to take leadership roles in the classroom and might be told that they have got leadership qualities. That process results in differences in confidence between men and women."
In addition to the balance of female leaders to male leaders, another aspect related to women's self-identity is the representation of women leadership in political roles. Media coverage tends to minimize female leaders' authority, instead focusing on appearance and fashion choices. In contrast, their male counterparts are portrayed as the norm, according to a report from Kings College London.
"It means that lots of women will not want to put themselves forward because they think they're going to be scrutinized, not just on what they actually say and do," said Delyth Jewell, a female assembly member.