Toy Appeal in Cardiff is calling people to help sick children by donating to local charities.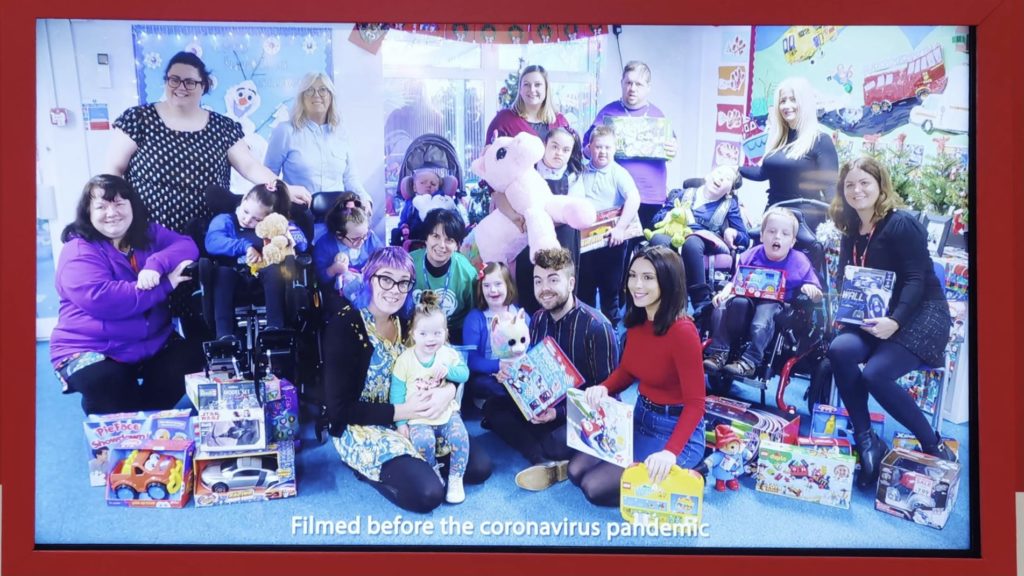 A Cardiff charity appeal is calling people to donate as more sick children need Christmas gifts this year
St David's Toy Appeal in Cardiff is facing huge challenges this year, because it need to help more sick and disadvantaged children and young adults while shoppers are less than last year.
"The shoppers have been way less this year. But there are a lot more charities and people in need this Christmas,"said Sharon, who has been a part of the Toy Appeal initiative for several years.
"We are just happy with what we got."
"I donate every year, because I lost my first grandson. He would have been 18 this year. I buy toys for the children every year." said Diana, who donated a soft toy.
Toy appeal was set up in 2015 and became an annual charitable event in St David's Cardiff. Last year customers in St David's donated more than 10,000 toys. But this year, because of Covid-19, there is no goal.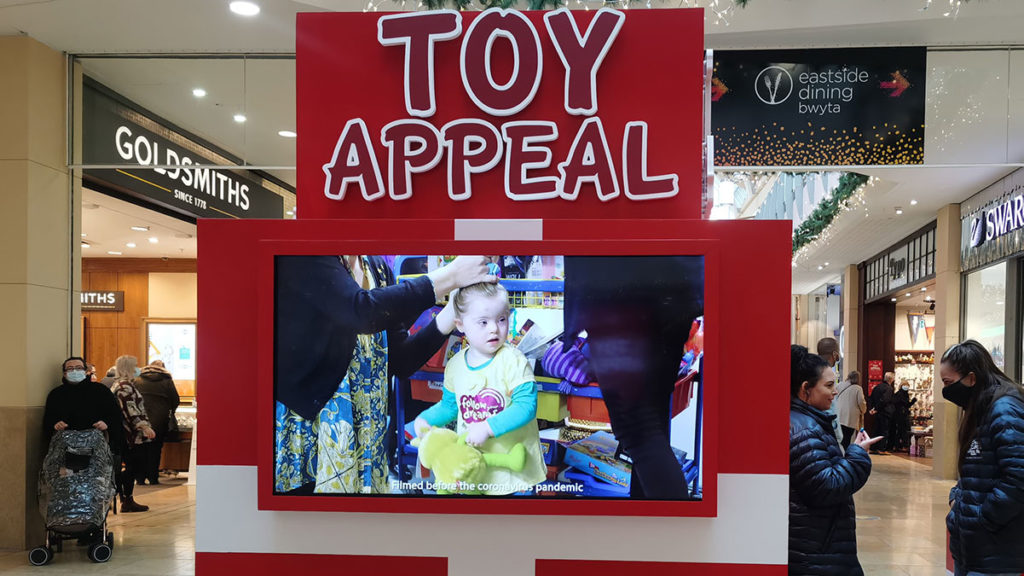 Toy Appeal is playing a more important role in helping children this Christmas, as the number of children in need is increasing.
Between November 27th and December 20th, people can donate toys or money to charities through the Toy Appeal campaign in St David's in Cardiff.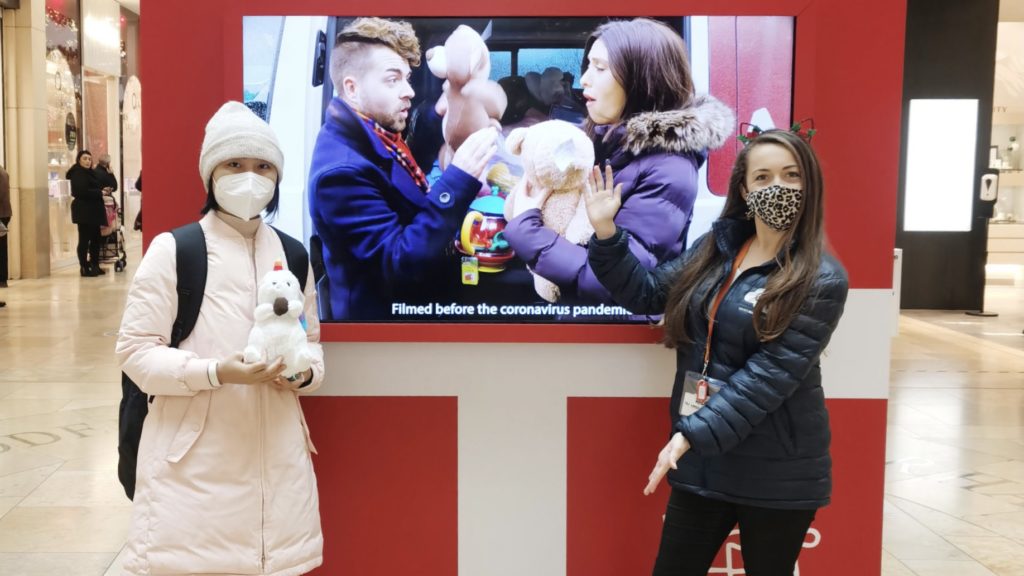 Sharon also said, 'We don't just accept toys, we're also very grateful when people donate gifts like toothbrushes, toothpaste or tampons. Any gift is better than none.'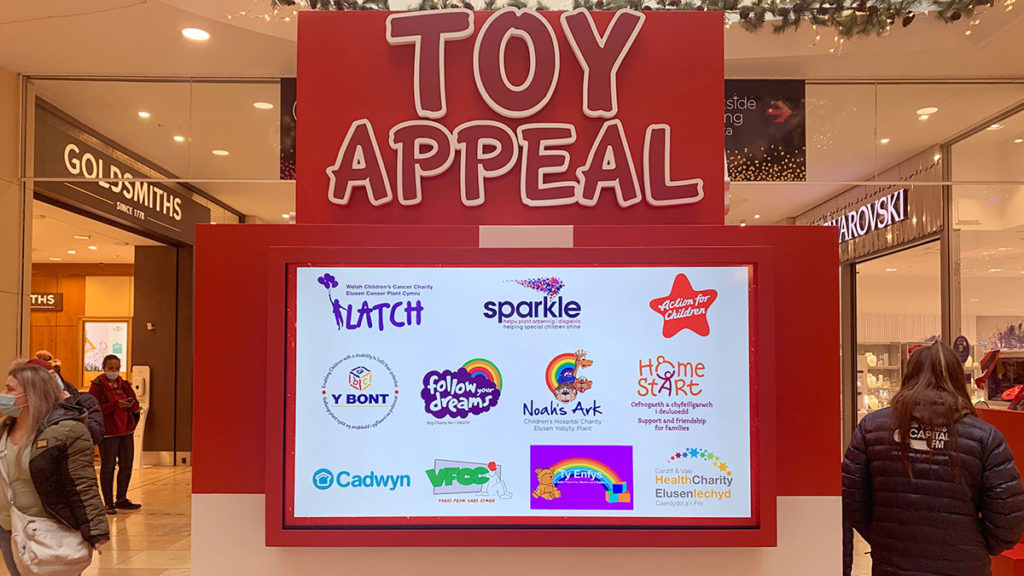 A new way to donate
Contactless payment is a new way of donation this year. To make a donation for local charities, customers just need to select the amount and tap their card at the donation point.
The charities will use the money to buy toys and necessary items for children and young adults in Wales.
Olly, who donated £20 through contactless payment, said, 'My childhood was very hard. I hope I can make some difference for the children'.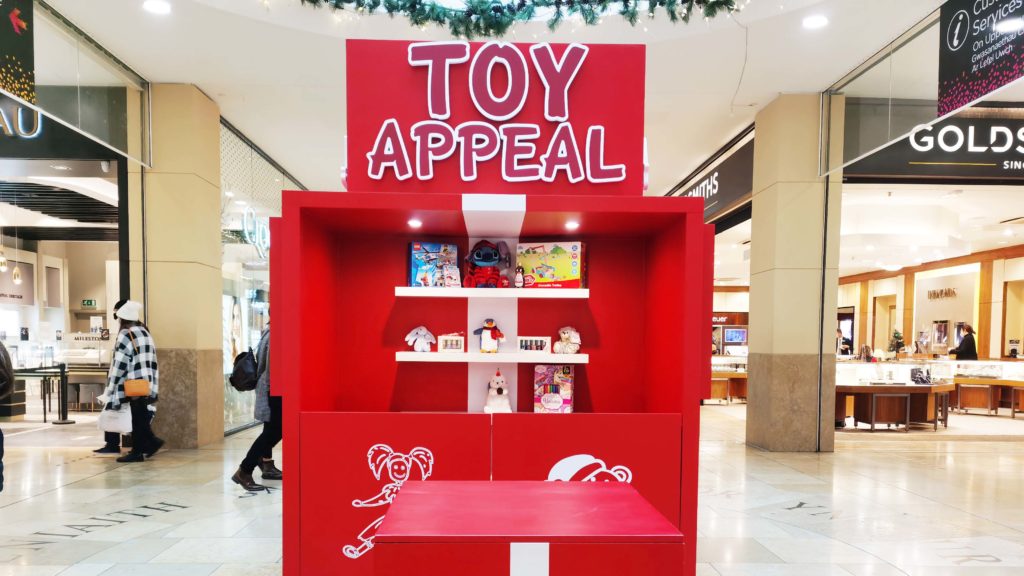 Aside from individual donations, Toy Appeal is also looking for businesses to give support, whether that be through donations or items that they don't use.
For the safety and well-being of the children, Toy Appeal only accepts new gifts with tags and doesn't accept second-hand gifts.