Children with disabilities have their own representative toys thanks to a new effort in the industry.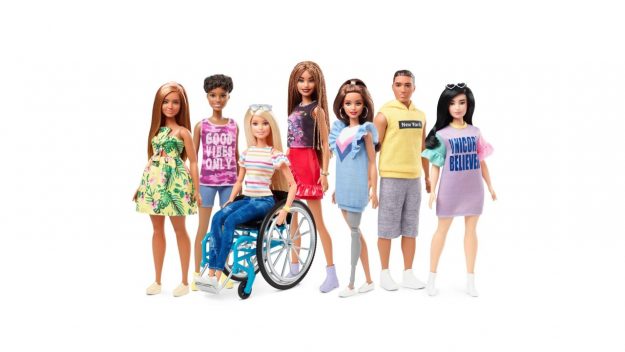 As a 13-year-old disability activist, Jordan Reeves has spent her whole life wearing a prosthetic arm and dreaming that Barbie dolls could be like her. Existing dolls all had the same body shape, hair colour and skin. Now, her dream is closer.
In June, Barbie will launch a prosthetic and a wheelchair doll, which are inspired by Jordan's story and part of Mattel's 2019 Barbie Fashionista collection.
It might be just a small step in the development of diversity in the toy industry, but for those children with disabilities, it is long-awaited progress. Brie Wallance, who has been in a wheelchair for more than three decades, is excited to hear this news.
"I am in a wheelchair and I've always wanted to see something like this when I was a kid I'm almost 35 years old now. It's about time for this change in Barbie dolls everywhere," she said.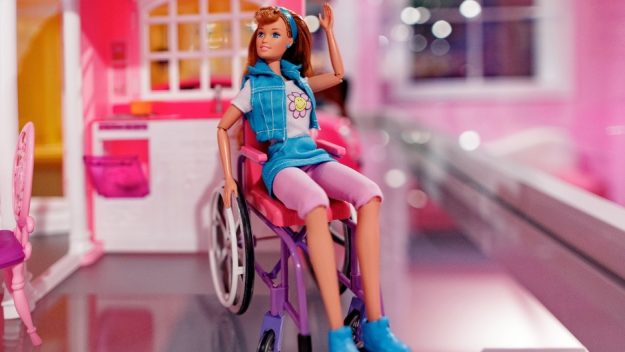 In fact, this is not the first time that Barbie dolls have been in a wheelchair. Back in 1997, the toymaker had a production line for Barbie's friend, named Becky, who used a wheelchair. But this line was discontinued because people had little interest in this, which caused damage to profits.
Now, toy companies still pay attention to profits, but cultural diversity seems to serve as a brand marketing strategy. The price of the disabled Barbie doll on Amazon is £59, while the other Barbie products range from £10 to £29, making the disabled version hard for children to afford with their pocket money. And  the average household income of a child with a disability is 23.5% lower than the UK average.
Despite the high price, this is a belated awakening for parents. "When families and the society take steps to understand the personal needs of disabled children, provide support and respect, the good mental health will be built under these circumstances, and their learning potential can be maximized," said Cynthia, a mother. She is looking forward to seeing the doll available in the UK and purchasing it for her daughter.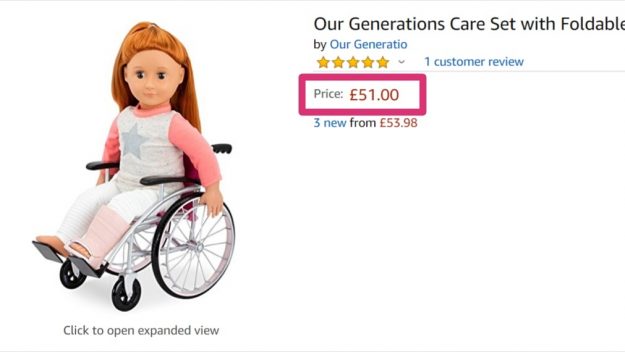 The toymaker is trying to take steps to make disabled children feel that they are an important part of the world. Among 800,000 of children with disabilities under the age of 16 in the UK, over 30% are social or behavioural.
"Some children with disabilities may have difficulty forming and maintaining relationships because of disabilities that limit or restrict their participation in daily activities with peers. Children with disabilities are more likely to experience conditions that adversely affect their mental health," said Mary Law, who is a Co-Director at CanChild Centre for childhood disability research.
What they fear most is that their peers will not accept their identities. Now, when little girls with wheelchairs and prosthetics finally have a Barbie that looks like them, the lasting stereotypes in society might change.
"Support and attitudes from others are key factors affecting the mental health and well-being of disabled children. When people around them take effective steps to involve disabled children and ensure their needs are met, they can help foster positive mental health and well-being," said Ms Law.
Although there is still a long way to go to help children with disabilities, people are increasingly paying attention to these children's needs.