YesCymru members voted on proposals to make the movement more representative in their annual meeting.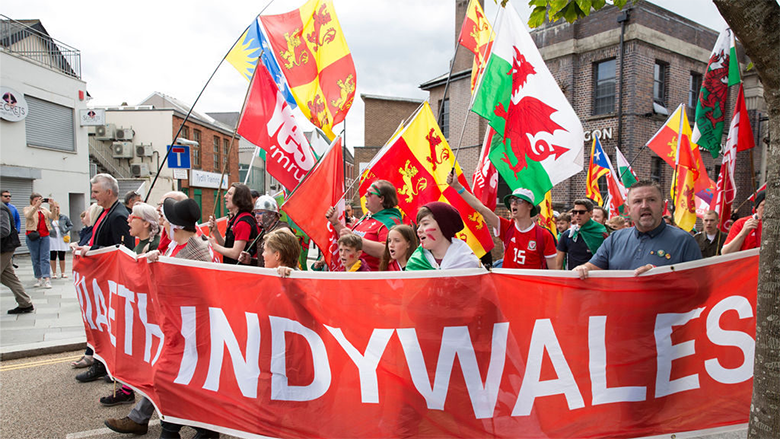 YesCymru members passed a vote with a 70% majority meaning that at least half of its Central Committee must identify as women or non-binary.
In a bid for gender equality, the group who campaign for Welsh independence held votes on matters relating to diversity, equality and inclusion in their annual general meeting on Saturday.
As part of the motion passed, the Chair or Vice-Chair of the movement should identify as female. Sarah Rees stepped into the role of the first female Vice Chair earlier this year after Cian Ciarán stepped down to seek gender parity within the movement.
As the movement gains more support, YesCymru recognised that better representation is needed in terms of Committee members and ideas. "In our bid for independence, we need to address the place of and space for these diverse communities," said Nikita Jones, who was elected as a Central Committee member.
Alongside Sarah, YesCymru members voted for Carys Eleri, Elin Hywel, Nikita Jones, Rachel Cooze and Tori West to join the Central Committee. Carys and Tori are serving their second year on the committee.
Although the motion was passed, amendments also needed to be voted on. This included Lindsey Garner's proposal that at least one member of the Central Committee should identify as black, Asian and/or minority ethnic (BAME). Lindsey's proposal was passed with a 52% majority vote.
Nikita Jones said: "IndyWales impacts every single person that lives in Cymru regardless of their race, sex, sexual orientation, disability etc."
"As a nation, Cymru is diversifying by leaps and bounds. We can no longer turn a blind eye to the huge kaleidoscope of cultures that exist within Cymru," she said.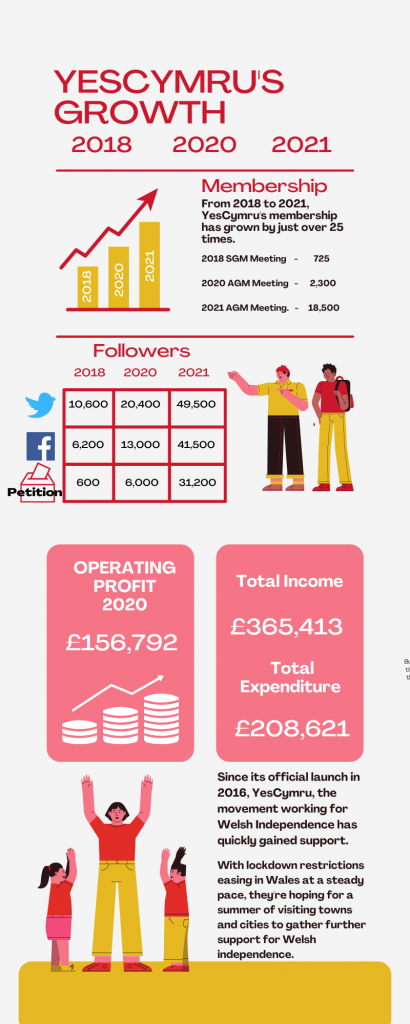 As part of the annual meeting, attendees also passed the vote for an Equality and Diversity Sub-Committee. The committee will be responsible for holding the Central Committee and YesCymru to account on all equality, diversity and inclusivity matters.
YesCymru has also employed a Diversity and Inclusion Officer, as well as a Campaigns Manager.
Siôn Jobbins, the chair of the movement, said: "With a growth in membership to over 18,000 members, we've got more responsibility. So we've had to change the organisation. We can no longer just depend on a few individuals giving their spare time."
In a further step, attendees also voted with a majority for a complaints procedure for the movement. The passing of the motion also launches a disciplinary procedure as well as a safeguarding policy.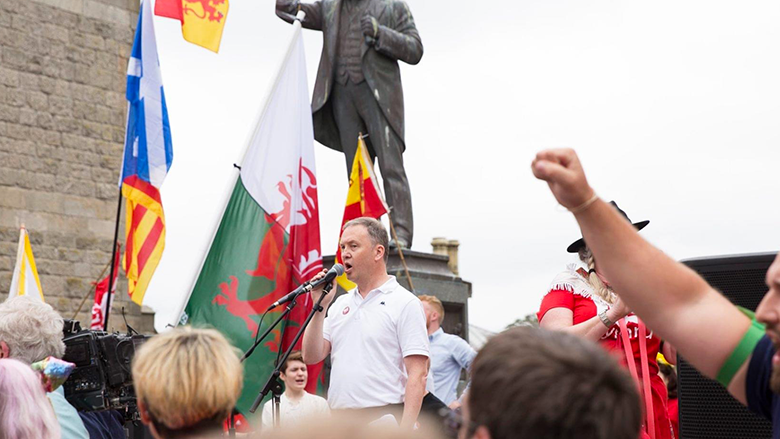 YesCymru have big plans for the 12 months ahead, Siôn Jobbins said. "We'd like to be going on the road in August, going to communities and towns across Wales with a message of independence, and a message of YesCymru," he said. "And if you live in one of those areas, give us a hand, come over and talk to us, and also share the good message we have to give," he said.
In an attempt to reach people beyond social media, YesCymru plans to go ahead with producing another newspaper, after successfully distributing 400,000 copies of their first newspaper in March.