Cardiff Bus is upgrading its fleet to the best emission standards available today to help further reduce air pollution in the city.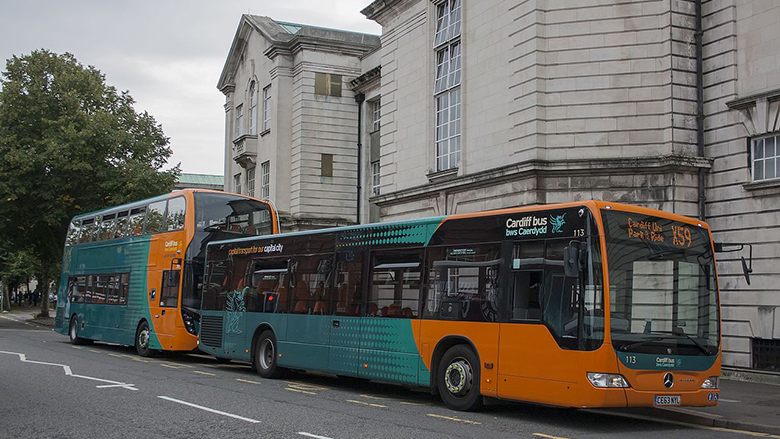 Cardiff Bus has successfully gained funding to upgrade twenty of its vehicles to be more fuel-efficient and less-polluting.
This is a move part of the Clean Air Project launched by the Cardiff Council to tackle the air quality issues affecting the city. Twenty buses will be upgraded from the Euro V emission standard to Euro VI, which is currently the cleanest diesel technology available.
"We support the transition to cleaner greener public transport," said Helen Westhead, a Green Party Wales member from Cardiff. "More support is needed however for the transition to electric and hydrogen vehicles if we are to meet "Net Zero" soon enough."
According to National Grid, "Net Zero" refers to the balance between the amount of greenhouse gas produced and the amount removed from the atmosphere. We reach net zero when the amount we add is no more than the amount taken away.
80% of the funding for this scheme will come from the Clean Air Project, and the remaining 20% will be from Cardiff Bus.
Public Health Wales estimates that the reduced emissions will be able to reduce the approximately 220 deaths in the Cardiff and Vale area caused by Nitrogen Dioxide pollution, and further reduce the number of people who suffer from poor health due to the bad air quality.
"We are delighted to have been successful in our bid for the Clean Bus Retrofit Scheme funding," said David Conway, Service Delivery Director. "Cardiff Council and the Welsh Government have been instrumental in tackling air pollution in the city and this scheme is going to allow us to make our own contribution towards improving Cardiff's air quality."
London managed to get all of its public buses to Euro VI back in January. However, according to data from London Air, it is still unclear if this has made any significant change to London's air quality.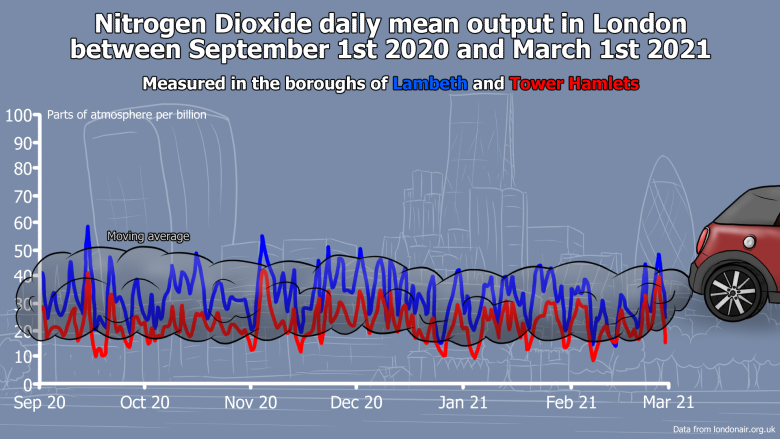 Though the European Environmental Agency has data from all of the European Economic Area nations that says that air pollution across the continent has been on a steady decline.
"The benefits of travelling by bus as opposed to car are becoming increasingly evident," said Conway. "Not only for improving the health of the city's residents but it is also a safer and cheaper mode of transport."
David Conway has a point. Bus travel has been proven to be far more environmentally-friendly than cars, with buses only contributing to 6% of emissions as opposed to the 71% contributed by cars. It is said that one bus on the road can replace 30-40 cars on the road.