The research outcomes are not only just sitting in academic journal articles in the libraries. They can also covey climate crisis message to a wider audience via short videos.
Under the Wales Climate Week, a video project named #SmallNationBigIdeas in Cardiff aims to communicate science and help raise awareness of climate change.
Researchers from Cardiff University who help Wales meet its climate change targets are taking part in making short technical videos. These videos show how we produce, store and use energy, as well as a deeper understanding of the consequences of climate change.
"I think it's a good way to inspire and communicate what we are doing to try and help with this climate crisis. And hopefully that sort of more it will inspire more people to take some action and engage with that activity," said Dr. Muditha Abeysekera who is one of the researchers engaging in the project.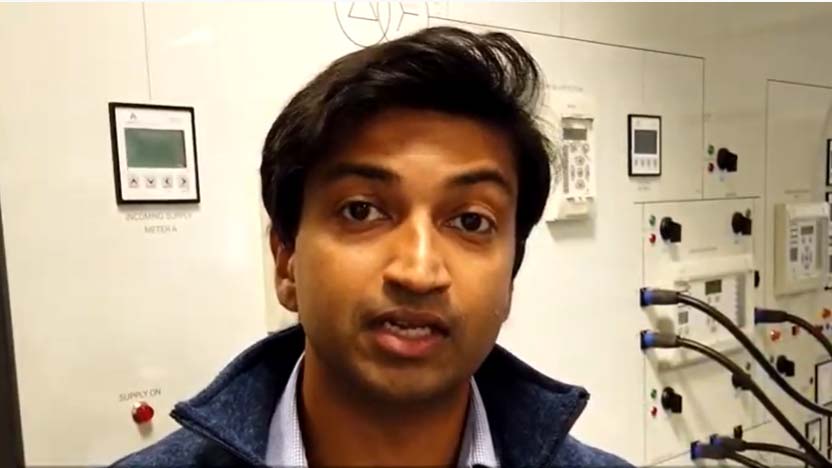 The simple series video was published on the Wales Climate Week webpage. As this kind of climate event holding, public awareness of climate change rises high. However, evidence shows that public concern about climate change does not necessarily translate into public support for the types of changes required to meet net-zero.
"It's very difficult to create a video and get people to engage with it. You need to answer some questions, which are, you know, things and tell what the benefits might be a fee if it's going to save your energy bill that might be interesting for people to know about," said Dr. Muditha Abeysekera.
He said, "I guess more and more interaction with journalists and publicists and that sector with the scientific community is important. The science and more complex ideas can be translated to much more interesting public ways of engaging, I don't know the storytelling in some ways. So that I think we need a lot of cooperation between media and experts."
Dr. Andrea Collins is also a participant in making research videos, she said: "To be able to work, I think a key role here is for the event organizer if they make the climate policy highly feasible, and the public has a good experience, they're more likely to repeat that behavior and transfer some of those behaviors."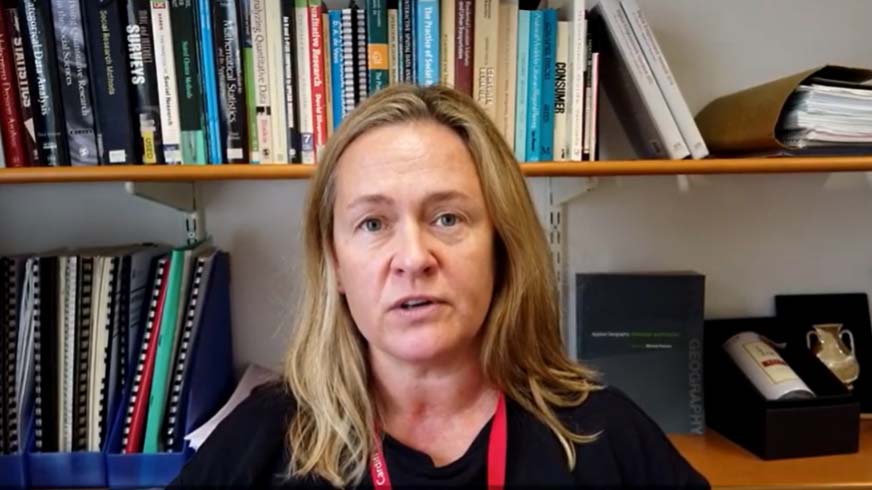 "I think our research gives stakeholders some the evidence bases on which to inform sort of policy decisions and directions. But the research also highlights that it's tackling climate change. The factors that are driving climate change cannot be addressed by one individual or one individual organization. There really is a need for joint-up thinking. But this kind of event also can use those events to educate people as well," said Dr. Andrea Collins.
Besides how to engage the public to climate issues, how to lead people to believe experts saying is also a topic. "it's only normal for to not trust everything. Because there are lots of different opinions. Even in the scientific community. There are different ideas. So yeah, it's I think it's a very difficult this is why climate change is a difficult challenge to many different opinions," said Dr. Muditha Abeysekera.
"I suppose individuals make choices but if you're a part of a community where you've got common values, and you have common views about something you're probably more likely to go along with the group. That group isn't it. But you're always going to have individuals or groups of people that won't trust the expert. There's always going to happen. No matter what it is," said Dr. Andrea Collins.
These #SmallNationBigIdeas short videos series put science into the central part to navigate effective climate action. They provide vital study evidence on the global climate, as good guidance for both policymakers and the public to respond to the climate crisis. 
"I think policy policymakers will probably view it. Especially the government, they will probably have a lookup them. But I suppose the important thing is being able to share examples of good practice or what the baseline was, what change was implemented, and what was achieved. I think that's really important rather than just the bad news story of telling us how bad these situations are. And I think that's what we tried to do through this video. And why it was actually selected to be turned into a film. Because there is a positive and visual way to show it can actually be used of having a large sort of societal impact. The video and the research outcome are not sitting in academic journal articles. It's not sitting in the libraries. Organizations want to know more about how to measure the climate crisis impact, what impacts they should measure, and how to be able to communicate those to the public," said Dr. Andrea Collins.