A peak into the perfect place for an immersive experience with nature, away from the city's hustle
Amidst grey clouds and cold winds, I was dropped off at Ynys Bridge, in the town of Tongwynlais. Call it my sudden urge to hop on an adventure or my sheer stupidity but I went into this with no internet and hence no GPS to take me to the exact place I was looking for.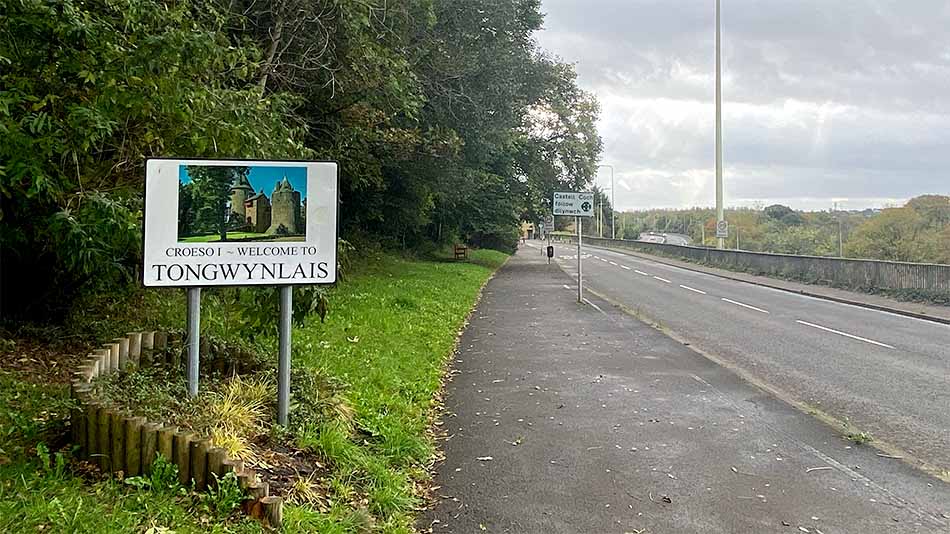 I left my house thinking I would go on the Burges' trail Forest Fawr walk around Castell Coch.
I took the bus number 132 from Greyfriars Road in Cardiff. One could also take a train from Cardiff Central station and get off at Taff's Well station.
I started walking from Ynys bridge, trying to follow the "Towards Castell Coch" signs. After a little unintentional on foot tour of the town, I could finally spot the gate that opened itself to the road which led to Castell Coch.
On the right side of the gate, was the beginning of what I thought was the Burges' trail Forest walk, because it has little yellow arrows which according to my research marked the advent of the trail.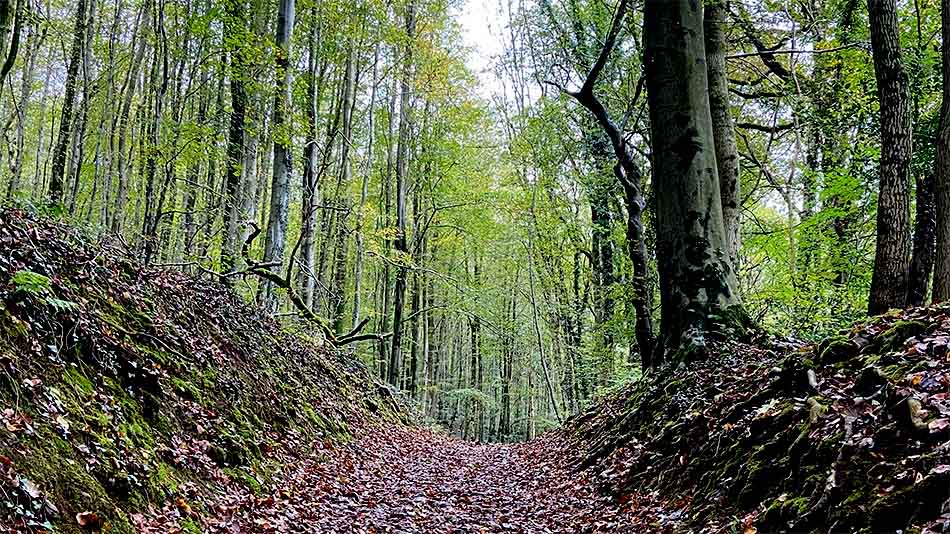 The initial climb is a little steep and subsequently quite literally breathtaking for a beginner trekker. But none of that mattered once I started walking deeper into this trail. Silence accompanied by the sound of chirping birds and water flowing at a distance. I followed the sound of the stream which led me to a small, thin stream of ice-cold water flowing by.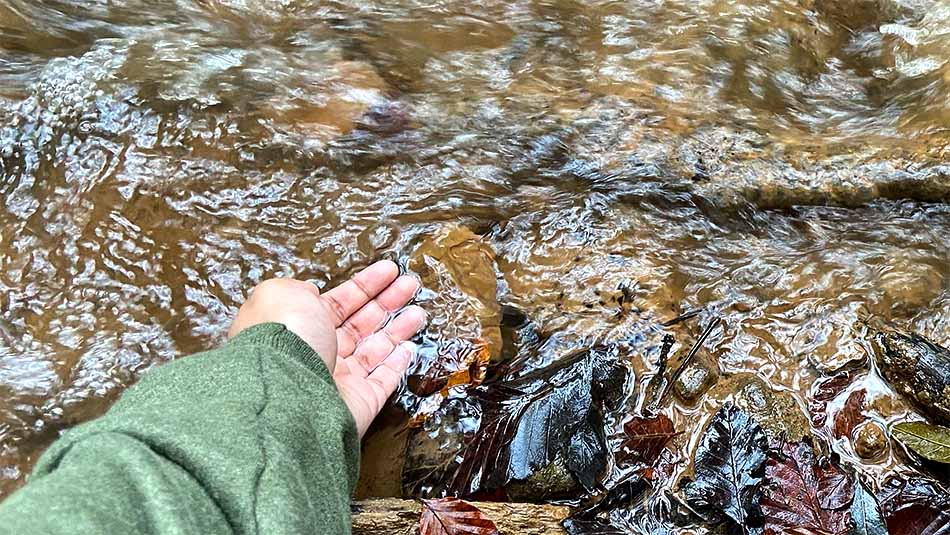 It was great to see people there with dogs and little kids who would rather spend the afternoon climbing a few miles than sitting at home in front of a TV playing video games.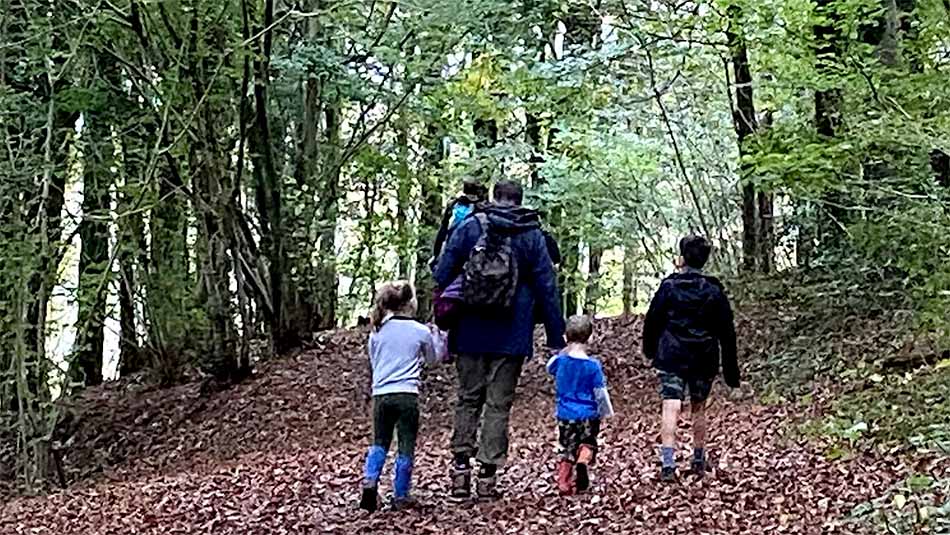 After a 45-minute walk up this forest trail, I reached what looked like an open car park. In the middle of this area sits a massive wooden sculpture of a dinosaur.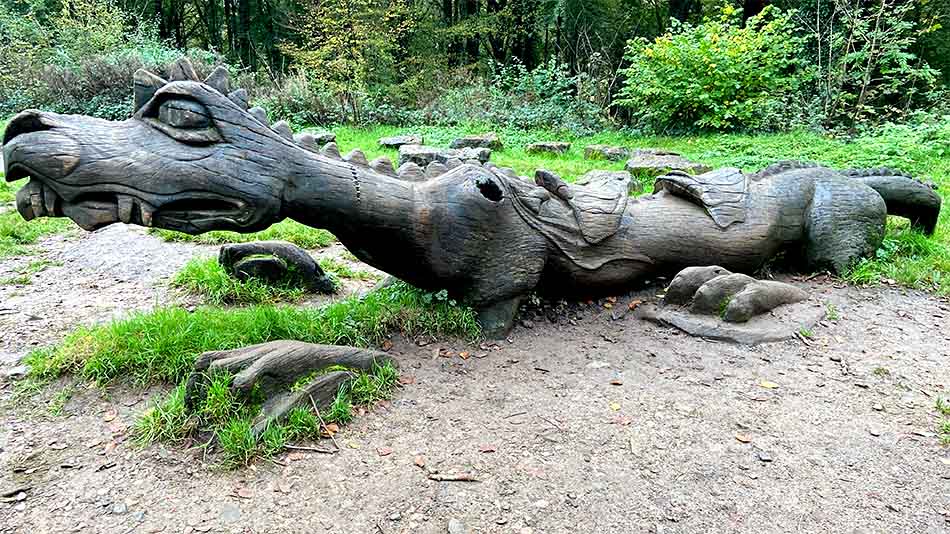 I thought that was the end of my trail and I was so happy that I completed it, but I spotted nothing google told me I would see. That's when I went up to a sign which read "Go this way and follow the yellow arrows for Burges' Trail."
I had just walked all the way up to the starting point of the trail, but nevertheless it was such a beautiful and peaceful experience that I recommend this unnamed forest trail to anyone new to Cardiff.