Run Wales is encouraging people to share snapshots of their runs to inspire others to get out and exercise.
Welsh runners are being encouraged to share their favourite photos of their lockdown runs to inspire others to leave their front door.
The campaign launched by Run Wales to get people to leave their houses all across Wales. It's also a way to create a community and help boost people's mental wellbeing.
Eva Brewer from Run Wales said: "We want to motivate everyone to get out and walk, jog or run as a way to refresh, connect with family, and ensure that our health and well-being are kept after.
"This campaign has been important to keep connected as a running community as well as welcoming new and returning runners with a supportive, engaging, and encouraging message."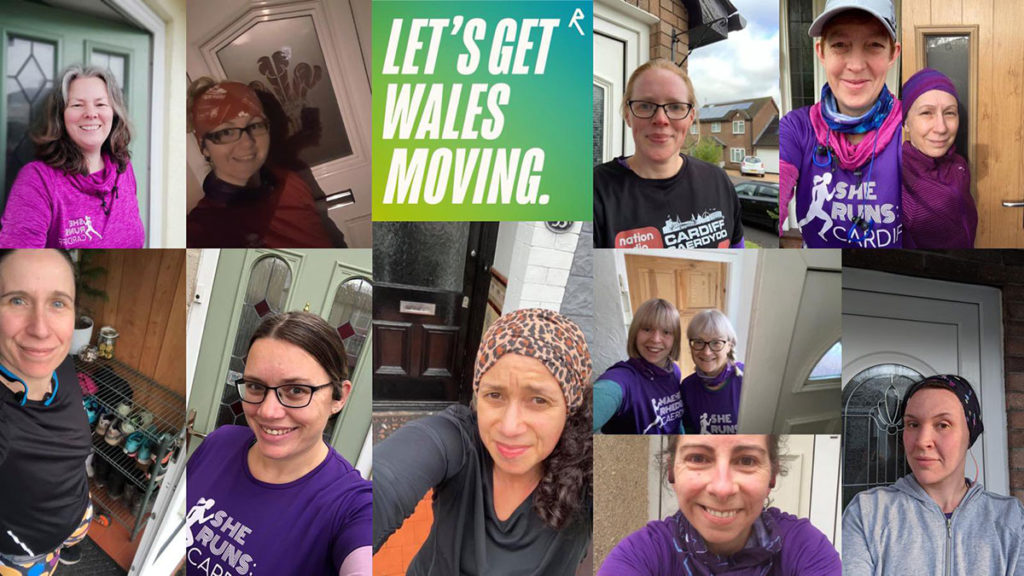 One of the biggest influences behind "From My Door" is that running improves the mental wellbeing of runners: it helps to reduce blood pressure, strengthens the immune system, and reduce stress.
Josie Rhisiart from Run Wales said: "Five years ago, I was struggling with my weight and mental health, but then I gave running a go. Fast forward to now, and you can't stop me!
"Running has helped me enormously throughout lockdown and I have loved seeing people like me – those who didn't see themselves as runners – falling in love with it."
Since the start of the pandemic in 2020, there has been an 18% increase in people taking up running, as it's been one of the only few forms of exercise that people can do outside of their homes.
Run Wales is a program led by Welsh Athletics, and support over 100 social running groups across Wales. They all focus on a more flexible, informal, and friendly way of providing safe running opportunities for the people of Wales. One of these is called She Runs, a women's running group based in Cardiff.
Myfanwy Thomas from She Runs said: "The main aim of the campaign is to really get the message across that exercise doesn't have to be complicated, difficult, or a big deal. That you literally just have to step outside your house and get moving."
Join the community bay using the #FromMyDoor hashtag on Twitter.