Ruth Packham can help you with it- maybe far more
Artisan Winter Market opened in the church on 23 November in St. Catherine's Church Hall. This small bazaar for artisans gathered a group of interesting craftsmen, including a wood turner based in Cardiff, a jewellery designer and maker from Tokyo, a pottery maker on whose products you can find some cute little creatures such as a running rabbit or a dancing octopus, a distinctive designer who uses recycled materials and long player records to make handicrafts conducive to the ecological environment.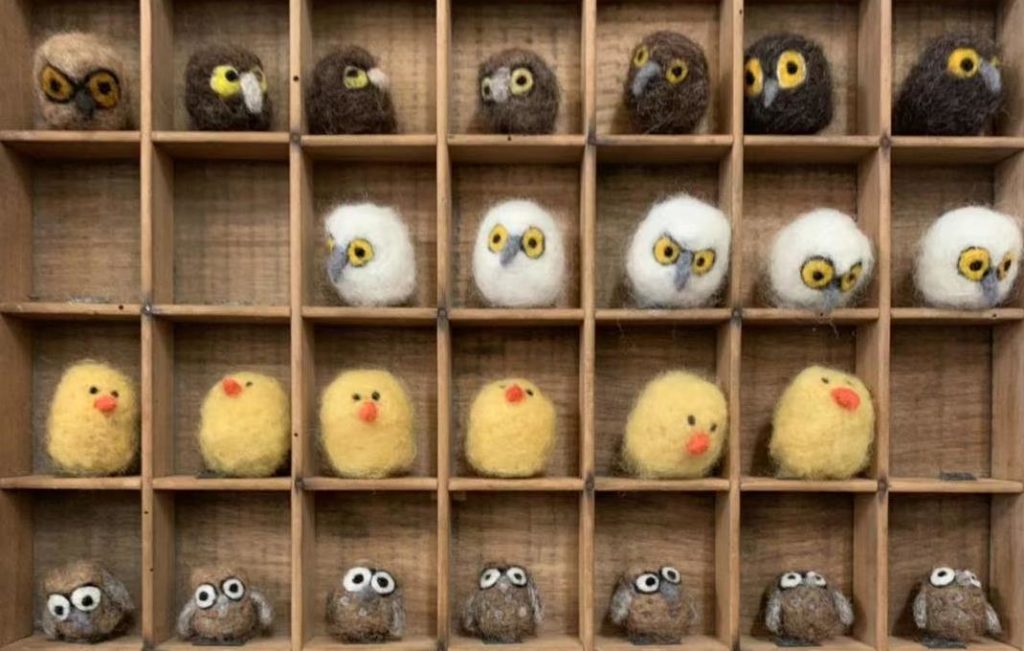 Walking through the noisy crowd to the end of the hall, you are in animals' paradise. It's hard not to be attracted to these wool animals. The mini birds stand in rows on the wooden lattice. The little owls peer from a hole in the tree. Some big birds reach out to others with a long mouth, like they are arguing with each other. The seagulls, that look fierce and sometimes take food from your hands, here seems to be naive obedient pets.
These creatures all come from a pair of hands.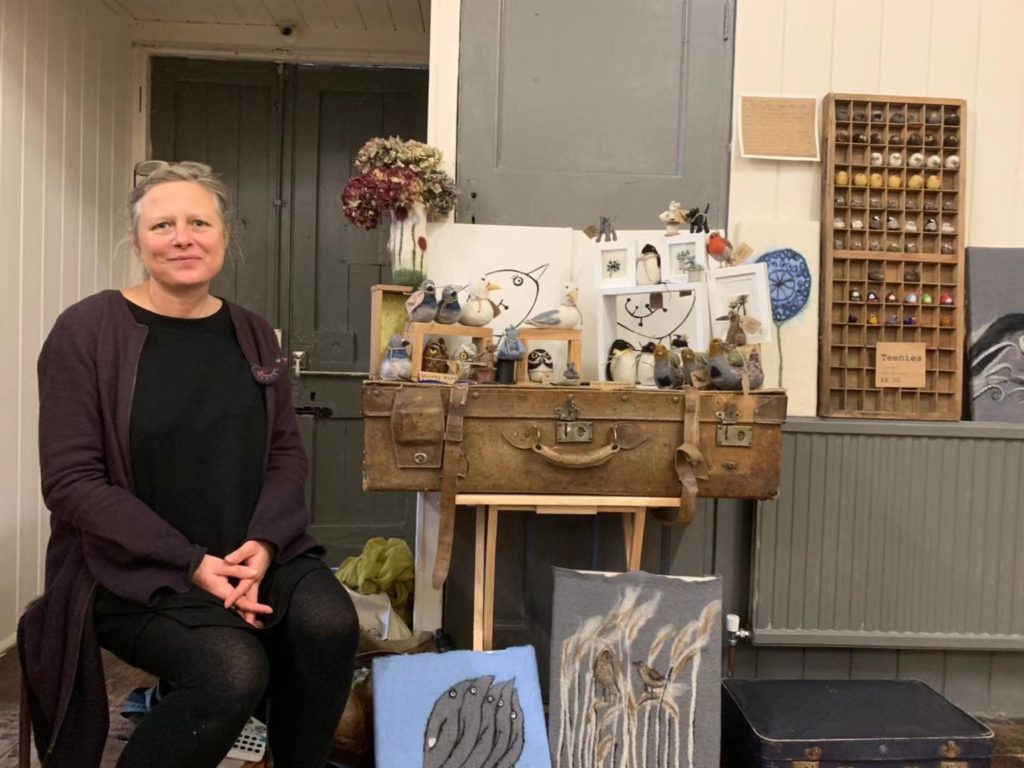 Ruth Packham, an artist with two children and a cat, shifted her main work from print making to felt making nine years ago.
"The wool is amazing. It's a wonder. It can be wet and shrunk and used as a drawing material and sculpted. It is complex in its varieties and, the thing is, it has a memory.
"At the beginning, I learned from others. Then I could find inspiration on my own and changed the original pattern."
The time it takes to make these animals varies from a few days to a few months. That depends on the different size and materials.
Sometimes people come to her studio with their pets, hoping she can make a doll for their dog or cat. She needs to photograph the animals from different angles, to get the most comprehensive understanding of the shape of them. It would take her two or three months to accomplish the product.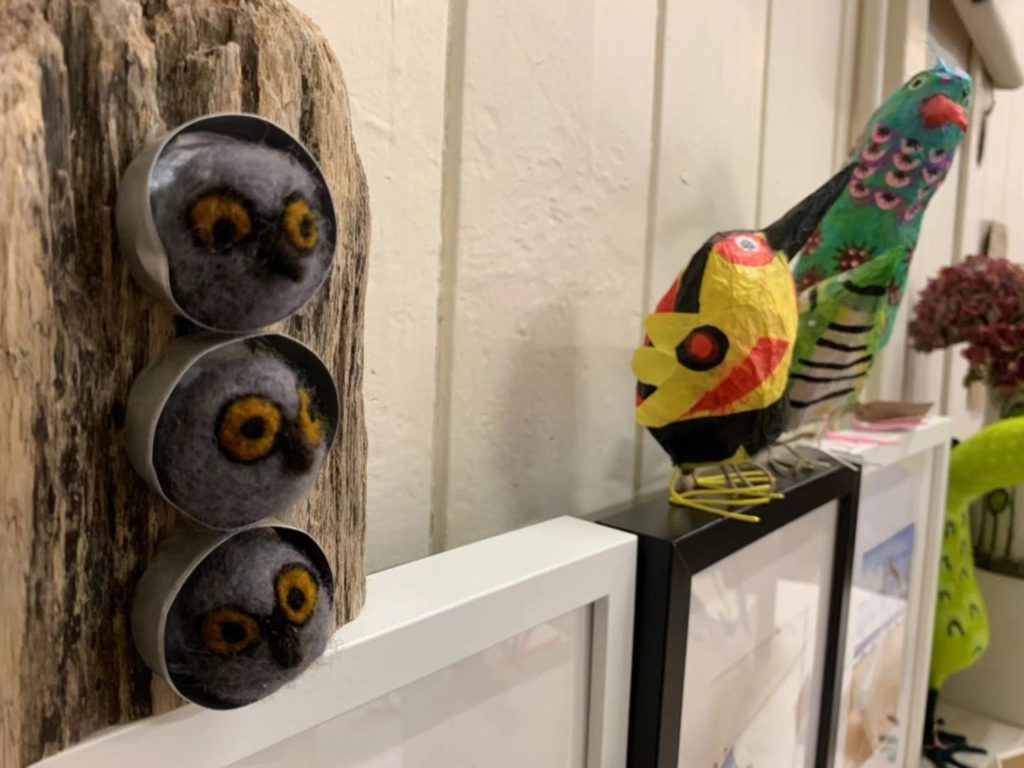 Ruth uses only British wool fibre in her work and prefers to use Cambrian mountain wool fibre as much as possible.
"The little animals can make people laugh," said a visitor to the market, "Especially these big beaked birds. Look at them when you are about to lose your temper, and they definitely make you think you're stupid."