"Bigger storms mean bigger floods, which are absolutely devastating," says climate expert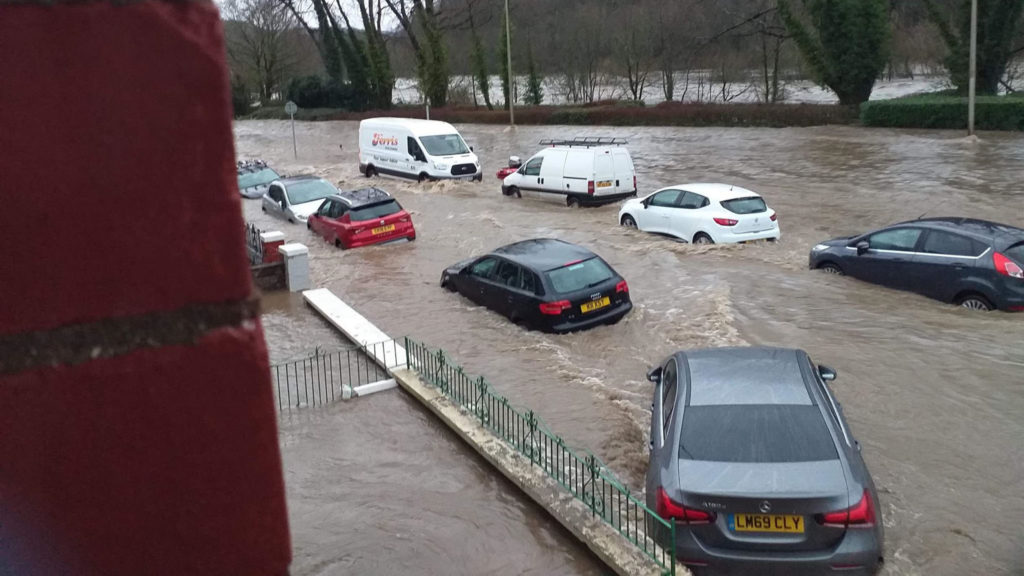 FLOOD-HIT areas across Cardiff face even greater disruption as the severity of storms is predicted to increase by climate experts. 
Met Office figures reveal that rainfall in Wales at 288.4mm was more than double the average of 111mm for February, after three storms in one month. 
Tristram Hales, senior lecturer at Cardiff University's School of Earth and Social Sciences, said: "Bigger storms mean bigger floods, which are absolutely devastating.
"The consequence of larger storms is that we start to deal with things that we've never seen before in history".
Storm Ciara (February 8 to 9), Dennis (February 15 to 16) and the Spanish-named Jorge (February 29 to March 1) all hit Cardiff last month.
There was also the issue of Storm Ellen on Feb 22 and 23 which didn't actually take place because the heavy rain and strong winds that weekend weren't sufficiently bad to warrant being a named storm. 
However, when the third storm of the month did arrive the following weekend it was named Jorge by the Spanish meteorological agency. The Met Office would have called it Ellen, according to its list of pre-named storms. 
A-Z of Storm Names (Met office)
Atiyah
Brendan
Ciara
Dennis
Ellen
Francis
Gerda
Hugh
Iris
Jan
Kitty
Liam
Maura
Noah
Piet
Roisin
Samir
Tara
Vince
Willow
Lorraine Whitmarsh, professor of environmental psychology at Cardiff University, said: "With climate change, the severity of storms is predicted to increase.
"The increasing severity of storms is one symptom of climate change, and highlight this as a climate emergency."
Dr Hales explained that while the average number of storms will remain the same, the size of the storms is predicted to increase due to a warmer climate.
A warmer climate means that the atmosphere can hold more heat and water.
In turn, air can hold more water vapour, which creates a bigger difference in the temperature of hot and cold air. This can increase the size of storms.
Professor Whitmarsh said that people needed to make changes to their lives include driving and flying less as well as cutting back on eating red meat and dairy. 
He added: "We really need to make significant changes to society in order to reduce our emissions as well as to adapt to more extreme weather and a warming world." 
Joanna Chittenden, who has been a member of Extinction Rebellion Cardiff since January, said: "The recent weather concerns me greatly as a climate activist.
"I have been making changes to my lifestyle, such as shopping at zero waste stores to refill containers. Last year, we took the train to France for a holiday instead of flying."