Lauren Saunders aims to raise £30,000 so she can open a cafe in Grangetown again
A FUNDRAISER has been launched to raise money so that the Wild Thing cafe can return to Grangetown.
Lauren Saunders opened a vegan cafe in Grangetown in February 2019, before opening another one in Cathays in September 2019.
However, in July the cafe in Grangetown had to close after the landlord decided to sell the building.
Ms Saunders said: "It was obviously not our choice to leave there so it was really upsetting. I think now knowing that we're going back its really exciting.
"At first, I think we were all just a little bit shocked and tried not to get too angry about it. Luckily we were already here in the community centre in Cathays as well."
Now, she is hoping to raise £30,000 so that she can open a cafe on Penarth Road, Grangetown, in addition to the one that is already open in Cathays.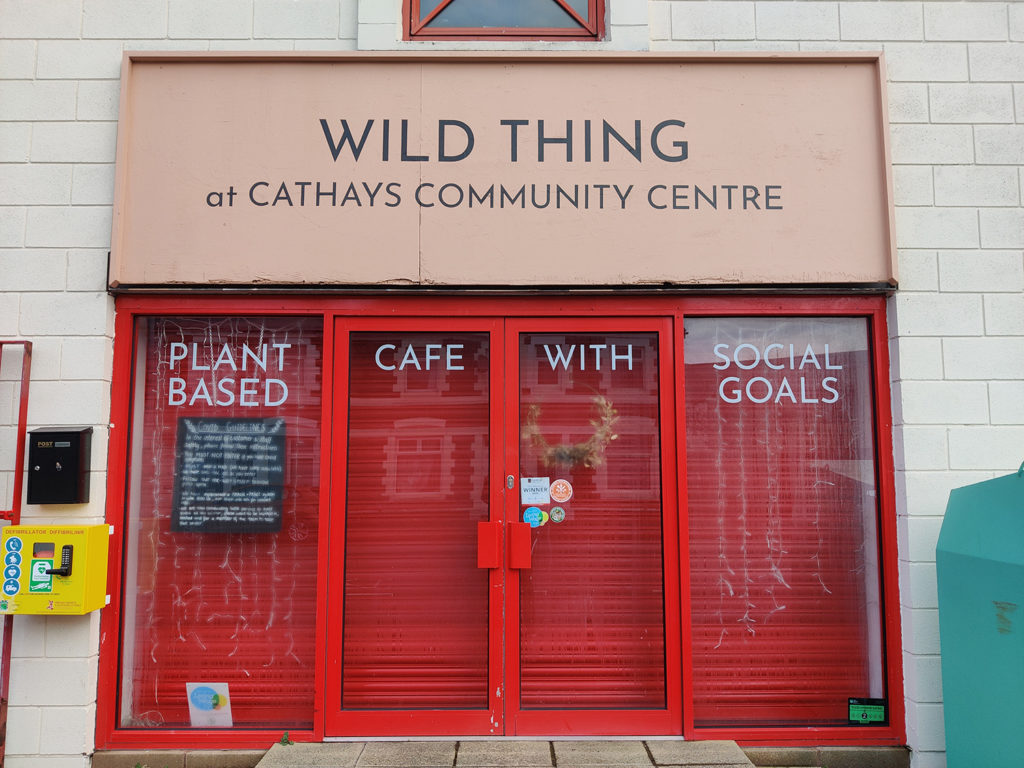 150 people have donated to the crowdfunder since it was launched on November 24, and it has raised over £4,000.
Wild Thing cafes operate on a 'pay what you can' basis, meaning that people who might not otherwise be able to be afford to eat out can come and eat affordably.
They have also hosted community dinners, offering a space for people who are struggling financially to come and enjoy a meal in a social setting, and Ms Saunders said that more people had been coming to them since the coronavirus pandemic began.
Ms Saunders said: "The community dinners definitely have more uptake now. We had to put on several sittings. Obviously we have to do it with social distancing, but each sitting sold out, whereas the ones we had done previously, we just had one sitting."
She also noticed that since the cafe on Clare Road, Grangetown shut, a lot of people have travelled from Grangetown to visit the cafe in Cathays.
"Quite a lot of our regulars have now come over here quite a lot as well. Some people cycle over to Cathays, and when were doing takeaways and deliveries, I found that most of the people were ordering takeaways and deliveries to Grangetown," she said.
Ms Saunders hopes to use the new cafe in Grangetown to offer workshops for people in the community to help them learn cooking and employability skills.
She said: "The only way that we are able to be back in Grangetown is to crowdfund so it is really needed so that we can create the space to be as sustainable as possible but also to be fit for function.
"I feel like however much money we get we're going to be so grateful for because its been such a difficult year for everyone. The fact that people are donating is just amazing."