As unemployment in Wales rises, here are the groups providing free food to those in need this Christmas
ORGANISATIONS across Cardiff are offering free food for those in need over the coming weeks, as many people are set to face a very difficult Christmas.
Figures published today by the Office for National Statistics show that Wales has experienced the sharpest increase in unemployment in the UK over the past three months, with 22,000 people losing their jobs between August and October.
In response to the hardship faced by Cardiff residents during the pandemic, food distribution networks were set up by local community groups, businesses and charities throughout the city.
Most will continue to offer these services over the festive period, with some even working through Christmas Day – though many are urgently seeking donations and volunteers during what is set to be a period of high demand.
A recent analysis by the Legatum Institute reported that 690,000 people in the UK have been pushed below the poverty line during the pandemic – 120,000 of whom are children.
The total number of UK residents living in poverty is now more than 15 million. This is just under a quarter of the general population.
If you or someone you know could do with a helping hand this Christmas, here are some of the options available:
Food Not Bombs
Trinity St, CF10 1BH
Every Friday from 12.30pm Food Not Bombs serves free hot vegan and vegetarian food to any who want it. They are located on Trinity St, near the entrance to Cardiff Central Market.
The group will be serving as usual this Friday 18th December, and will confirm via their Facebook page over the coming week whether the service will go ahead on Christmas Day.
They are in need of kitchen and serving volunteers. If you'd like to get involved, you can get in touch through Facebook or via email: foodnotbombscardiff@riseup.net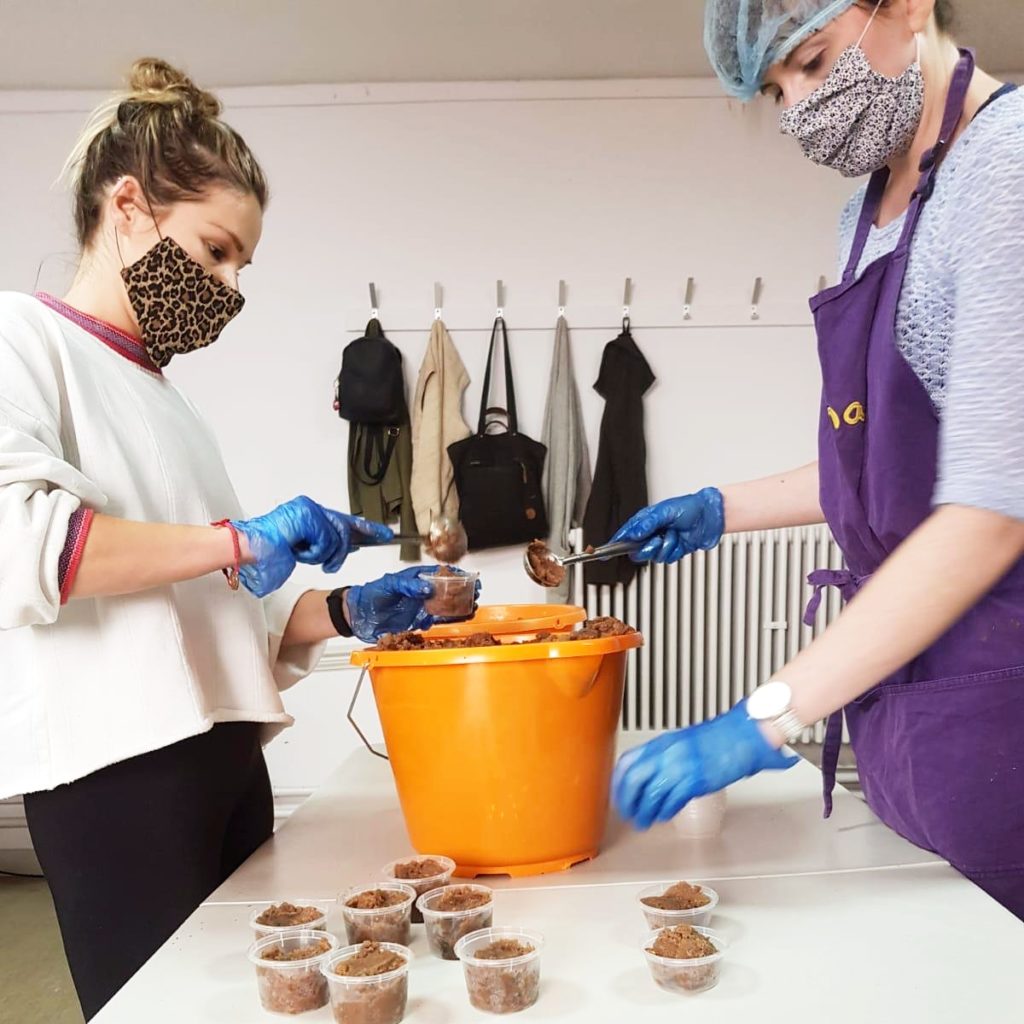 Food for Life Wales
Ty Krishna Cymru, Cardiff CF10 5AG
This Butetown-based charity offers home delivery of hot vegan meals to anyone struggling to meet their nutritional needs, whether through poverty, sickness, physical disability or mental health conditions such as depression, anxiety or grief.
They claim to have distributed over 87,000 meals over the course of the pandemic.
Food For Life Wales will be delivering until Christmas Eve and will then resume deliveries from 29th December. Extra meals will be provided to see recipients through until deliveries resume.
Meals can be requested by calling 07756 299786, or via email: info@foodforlifewales.org.uk
As covered by The Cardiffian, the charity is currently urgently seeking donations, following the expiry of their Government funding grant. They recently opened a 'wellbeing hub' on Queen Street.
The Wild Thing Cafe
When lockdown began in March, The Wild Thing Café launched its Emergency Covid Food Project.
The project makes twice-weekly deliveries of nutritious plant-based meals on a pay-what-you-can-afford basis. Each delivery provides 3 meals per person for 3 days.
Meals can be requested via email: lauren@wildthingcardiff.com
Donations to support the project can be made here
Cathays Community Fridge
36-38 Cathays Terrace, Cardiff CF24 4HX
Anyone can access this community fridge at Cathays Community Centre, containing donated fresh fruit, vegetables, cooked foods, milk and more.
The centre is open weekdays 9am – 11pm and weekends from 9am – 9pm. It will be closed from 24th December until Monday 4th January.
Butetown Community Centre
40 Loudoun Square, CF10 5UZ
Every Wednesday between 1pm-3pm emergency food supplies are handed out from the centre to vulnerable members of the local community. Home-delivered food boxes can also be requested.
To donate supplies, you can get in touch with the centre on Facebook.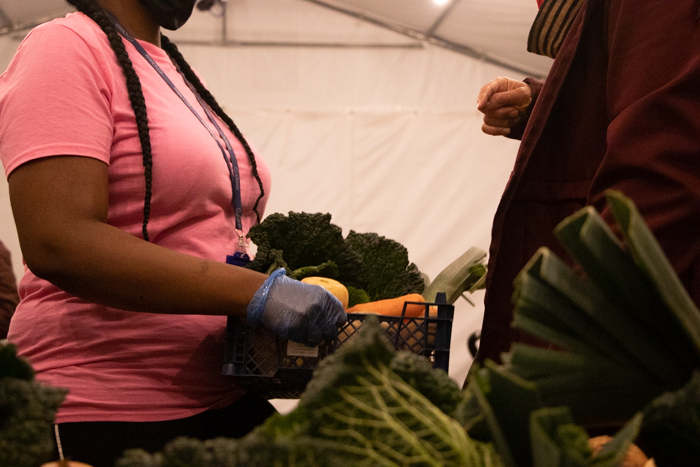 Splo-Down Food Co-op
69b Splott Rd, Cardiff CF24 2BW
This co-operative food market runs every Wednesday between 5-7pm in the courtyard of the Oasis refugee centre in Splott (more below). A variety of low cost foods can be purchased, and free 'solidarity' fresh vegetable boxes are available to take with no questions asked.
You can donate to the project in-person, or through their website.
The Oasis Centre
69b Splott Rd, Cardiff CF24 2BW
If you are an asylum seeker or refugee living in Cardiff, you can access free hot lunches every weekday between 12.30pm-13.30pm. Christmas lunch will be served on Tuesday 22nd December.
To comply with Covid restrictions, lunches are served outside in the centre's car park.
The centre also offers classes and activities for its service users.
For more information, the centre can be contacted through Facebook or on 029 2046 0424.
You can donate to the project here.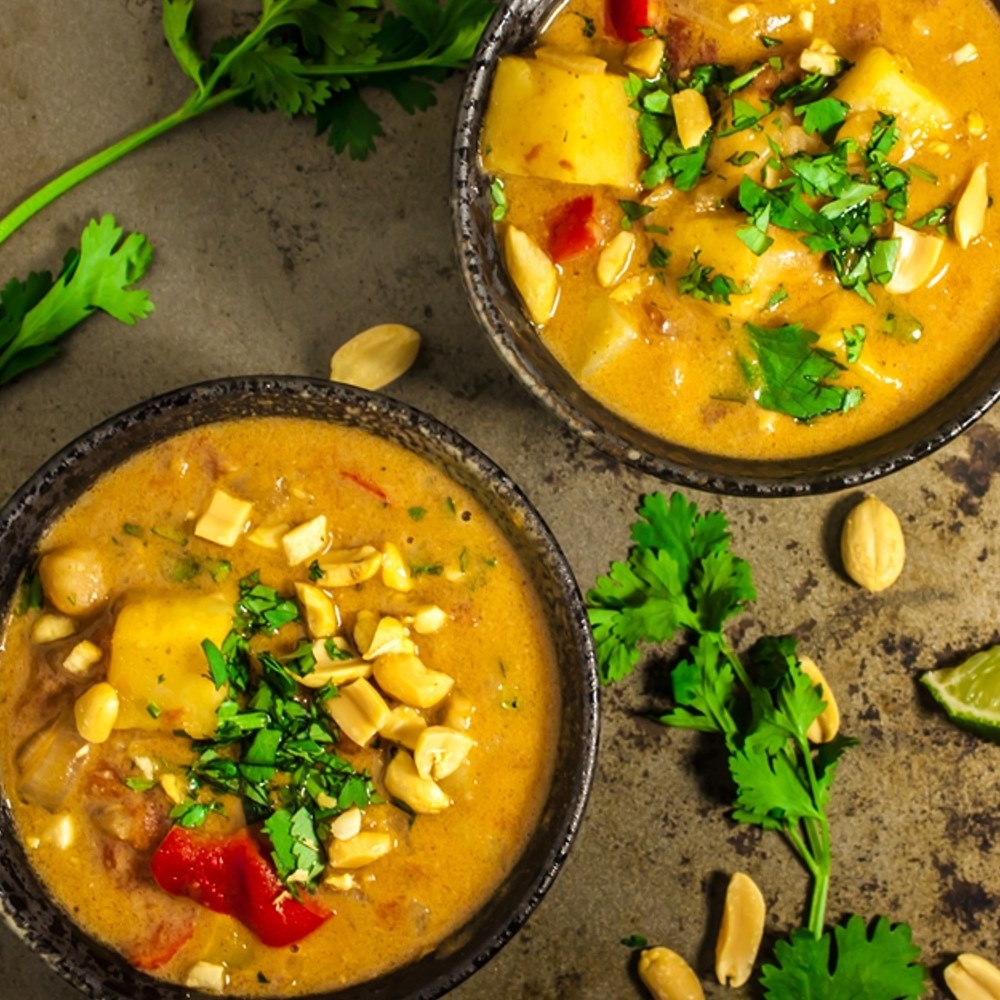 The Beacon Centre
Harrison Drive, St. Mellons CF3 0PJ22
Free food bags and emergency hampers for the vulnerable will be distributed from the centre on Tuesday 22nd December.
The Cardiffian has previously covered one local woman's efforts to gather donations for the project.
To make a request or donation, get in touch with the centre on 029 2036 2888, through their Facebook page or via email: info@beaconcentre.org.uk
Their office hours are Tuesday – Friday, 9am – 5pm.
CWTCH-UP
This community group delivers food to the homeless and those struggling in Cardiff, Barry and Caerphilly every day and night until 10.30pm.
Last week The Cardiffian covered their successful food and toy donation drive at Caerau Ely Rugby Club.
You can get in touch through the CWTCH-UP Facebook group.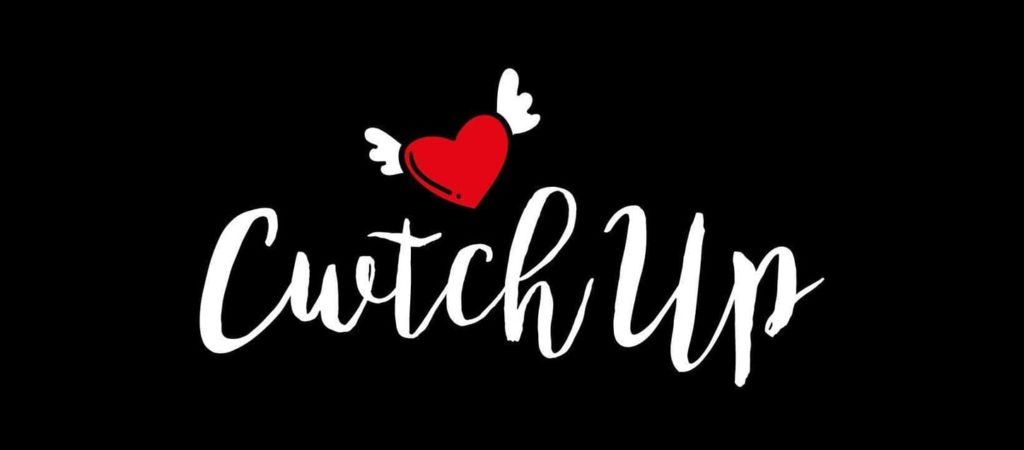 Victoria Fish Bar
41 Old Church Road, Whitchurch CF14 1AB
Last week this Whitchurch chip shop announced that it would open on Christmas Day between 12pm-3pm for the second year running, to provide free food for the vulnerable, as well as for public service workers.
Al-Ikhlas Centre
92 Broadway, Cardiff CF24 1NH
A foodbank operates in the centre every Tuesday between 10am-12pm.