Girl buys winter essentials for people on the streets using money from a business she set up during lockdown
A GIRL who set up her own business in lockdown is using the money she made to make care packages for homeless people this Christmas. 
Lily Rose Sadafi, 12, from Llandaff North plans to deliver gift bags including gloves, hats, scarves, toiletries and sweet treats to the homeless on December 23 and 24.
During lockdown, Lily started a business selling plants to the community called 'Lily's Lettuce.' It was so successful that even after buying herself some gifts, she had leftover money and wanted to do something positive with it.
She posted on her Facebook business page asking for donations of winter essentials for homeless people and was overwhelmed with the response.
"I feel like people are really kind, I didn't know how kind people were. Because they supported me and the homeless people. I was really happy, and I was really proud of them because it's really helpful, so I didn't have to buy it all too," she said.
"We didn't think we'd have so many donations – our whole living room is full of socks and gloves!"
She planned to make 10 packages inside waterproof zip-lock bags, but people have donated so much that it will be nearer 40 packages according to Lily's mother, Ami-Louise Powell. 
"I'm really proud, I couldn't be prouder. When she started her business, I was gob-smacked but this is really nice, it's something really kind to do," said Ms Powell.
Lily had the idea to include Gregg's gift-cards so that the recipients can get a hot meal and drink along with masks and hand sanitiser so people can stay safe during the pandemic.
Krispy Kreme have offered to donate leftover doughnuts on December 23 as a sweet treat. Finally, Christmas cards will be added to spread some festive cheer.
Each gift bag will have similar items but there are likely to be spare gloves and hats which will be donated to the Huggard shelter in the city centre.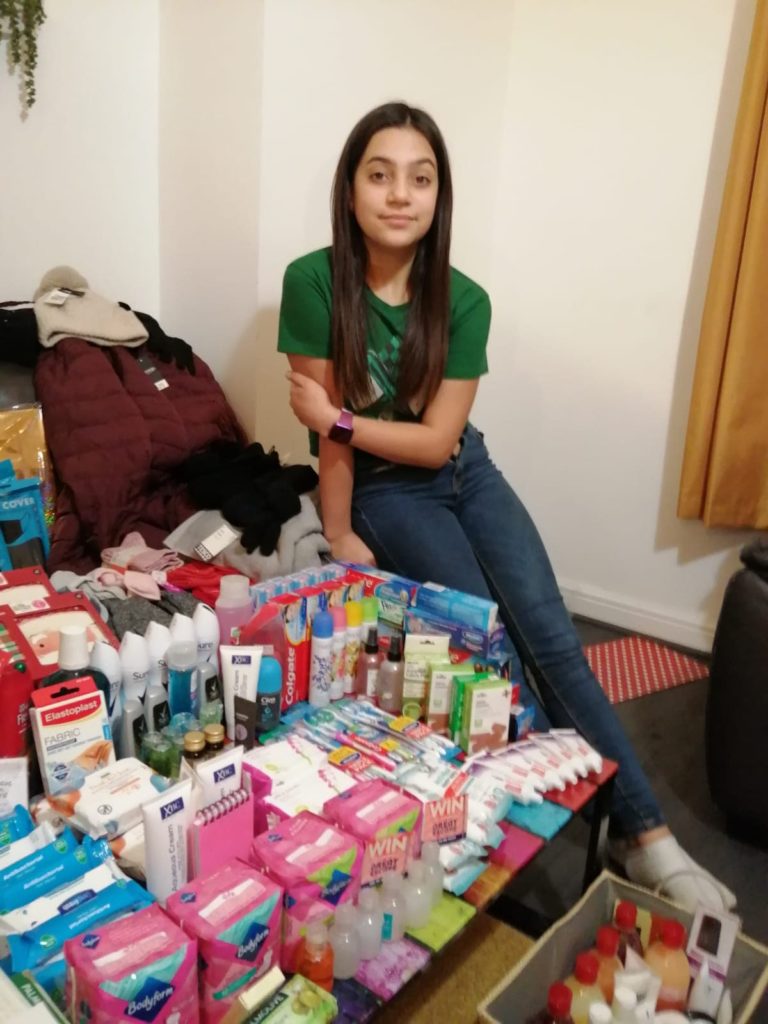 Giving out the gift sets will be a family effort and Lily said they have helped with her business too.
"My brother helped me a lot. He helped me put together my greenhouse and my whole family have been a really big help. When we were growing all the veg my dad would wake up before he went to work and water all the plants with me," she said.
Lily plans to continue selling succulents, houseplants and cacti throughout winter on her business page, 'Lily's Lettuce.'
"It's been really fun. When I was doing veg, I grew over 500 cucumber plants and they all went in two weeks…nobody wanted any kale though!" she joked.
Head to Lily's Lettuce on Facebook if you'd like to donate.