Louise Mumford's first book Sleepless was released last week – and it's already been optioned for television
AN AUTHOR and ex-teacher from Whitchurch has realised her dream of publishing a novel with her debut thriller, Sleepless.
Caerphilly-born Louise Mumford wrote Sleepless in three months at the end of 2018, and spent last year preparing it for publication and attending literary festivals.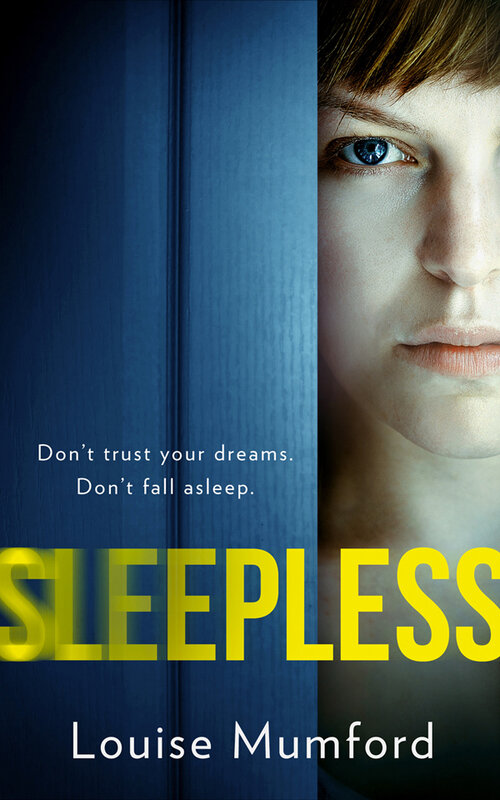 Originally, Sleepless was supposed to be launched as an eBook but, after becoming a top 50 Amazon Kindle bestseller on pre-orders alone, the publication of the paperback and audiobook was brought forward.
For Mrs Mumford, being able to hold a physical copy of her book is part of the magic.
Reflecting on the publication of her novel by HQ Stories, an imprint of HarperCollins UK, she said: "It's just been amazing. To have an actual copy of your book is just the dream for a writer, because you get to actually see it and practice putting it on a bookshelf and taking it off again!"
The book's publication came after she was discovered as a new writer last summer at the Primadonna Festival – a literary festival "created by a group of very powerful and influential women in entertainment and the literary world," including QI presenter Sandi Toksvig.
Sleepless has now been optioned for television by Insurrection Media in California. While this does not guarantee that there will be a television series based on the book, it does mean that Insurrection has secured the rights to it for one year.
Mrs Mumford said: "That was a huge boost. They had such faith in the story and the ideas behind it that they wanted to make sure they got the rights before it was published. It's hugely exciting – there are 'pinch me' moments all the time!"
The novel's protagonist is 27-year-old Thea Mackenzie, an insomniac who responds to an advert for a sleep trial to try and find a normal life. She finds herself taking part in a sleep technology trial on a remote island, which has Thea sleeping for longer than she has in years.
However, it becomes clear that the trial does not want to help Thea – it wants to control her sleep.
The book's setting is inspired by Caldey Island, which is just off the coast near Tenby in Pembrokeshire. Mrs Mumford visited the island in 2018 and says that Sleepless "would be very different if I hadn't."
Like Thea, Mrs Mumford has insomnia. In 2018, she decided to take a break from her 15-year teaching career because of it.
She said: "The main character, who struggles with sleep, is very much based on my experiences of that. I was really struggling to fit into that nine-to-five working model because I was having so little sleep, it was actually affecting my health. So I took a bit of a career break, knowing that I wanted to write a book."
In the first chapter, Thea is involved in a car accident, which Mrs Mumford says is similar to an accident she had in 2016.
"I remember driving home from school at about 4:30 – 5pm and thinking to myself 'I don't need that sleep lark, I just sailed through the day, it was brilliant.' And then I crashed my car, quite spectacularly."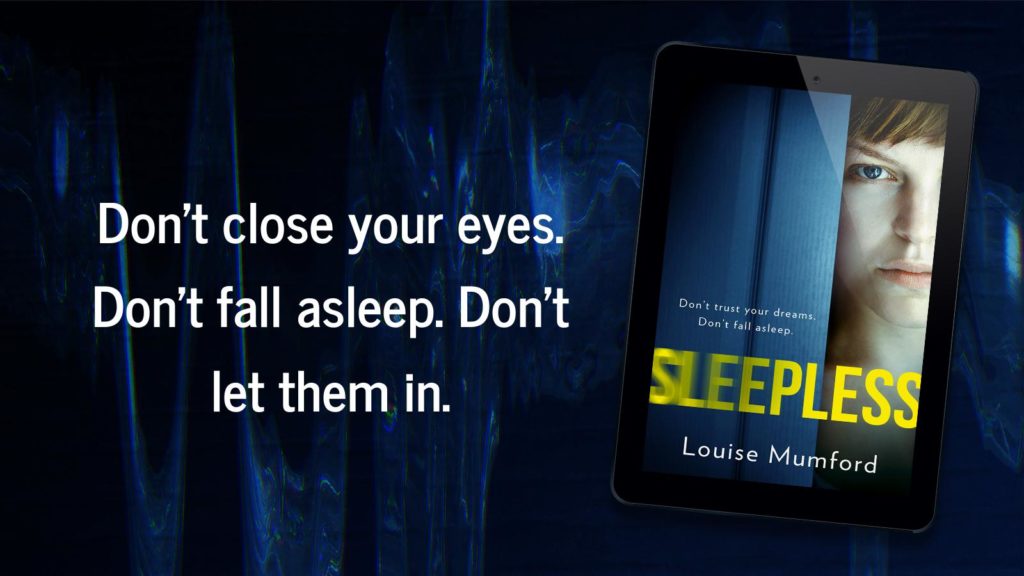 Sleeplessness is something that Mrs Mumford believes has become more common this year.
She said: "I think all the anxiety and worry about Covid-19 has got people to understand the day-to-day grinding exhaustion of not being able to sleep well. It's something that people are identifying with more this year because of the pandemic.
"You think insomnia gives you all of this time but the time it gives you is so degraded, and you're so exhausted in it, that you're just kind of surviving from hour to hour."
Another impact of Covid-19 is that authors have been unable to attend literary festivals or meet their readers in bookshops.
Despite this, Mrs Mumford appreciates that authors have avoided the worst effects of the pandemic, saying: "My heart goes out to the theatre and cinema and all of those arts venues that are really struggling.
"Publishing hasn't suffered in that way because people have turned to books to entertain them. People have really started to appreciate the creators of that content as well.
"Obviously, I've missed all of the lovely festivals that you go to and visiting bookshops and meeting readers which is a huge shame, but I think I've been very lucky to be within an industry where people can still buy and read the content.
"It'll be nice next year to hopefully be able to meet readers and get into bookshops. I think I'll appreciate it even more then because, after this year, we'll know what we've missed."
With her first novel complete, Mrs Mumford is hopeful that she will have continued success in the industry, saying: "As much as I love teaching, it would be lovely if I could make a full-time career of being a writer."