Charities have been through a lot in 2020. But Father Christmas is here to save them
LIKE so many other organisations, charities are nearing the end of what has been an extremely challenging year. With Christmas just around the corner, a visit from Father Christmas has never been so eagerly anticipated.
The Newport charity working with Father Christmas to grant children's Dreams & Wishes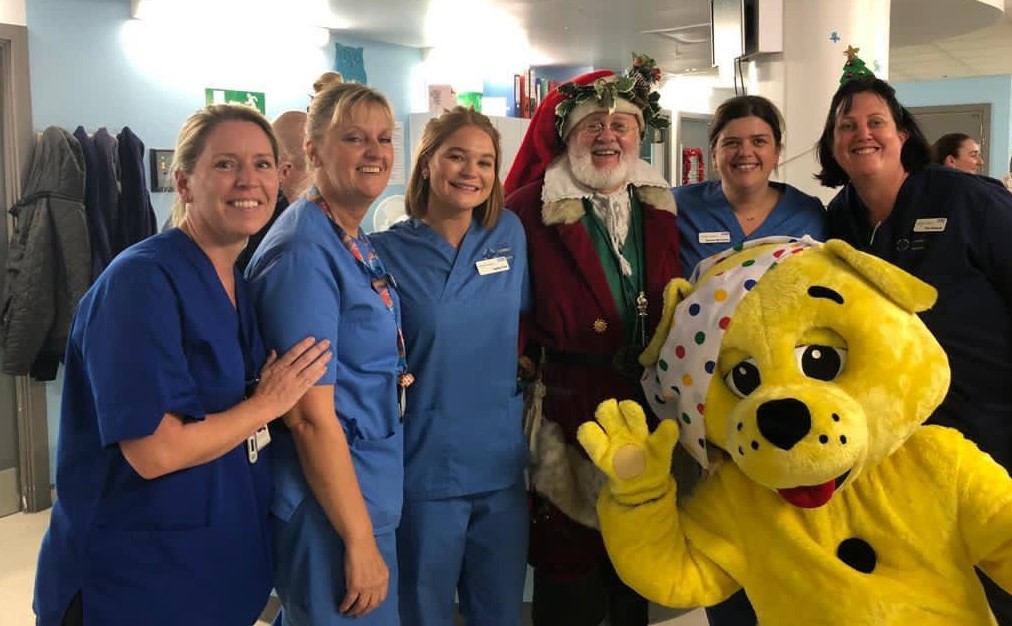 For the seriously ill children being treated in South Wales hospitals, their surroundings may seem alien and uninviting – and yet, when Father Christmas comes to visit, the entire atmosphere changes.
Tony Curtis MBE, chairman of children's charity Dreams & Wishes, has accompanied Santa on his visits to local hospitals ever since he set up the charity in 2011.
When they visited last year, the red and green of Santa's costume – and the vivid yellow of his partner, Pudsey Bear – shone brightly against the clinical backdrop, offering hope and warmth to patients and staff.
While their visits will not be the same this year, with Father Christmas only able to wave at the children through the hospitals' windows, Mr Curtis believes that ensuring the visits happen in a Covid-safe way is "vitally important."
"We've got over a thousand presents being delivered to the children's wards. We're going to drop them off and we're hoping that we can see the children through the windows and that Father Christmas will be able to wave at them," he said.
It is not just the children who are in for a treat. Thanks to Dreams & Wishes, Santa will be delivering 15 boxes of biscuits to staff members at three local hospitals (the Morriston in Swansea, Heath Hospital in Cardiff, and Newport's Grange University Hospital) when he visits in the run-up to Christmas.
Mr Curtis said: "The NHS and the doctors, nurses and care workers have had a really tough year, and it's nice to create smiles and a positive message.
"Father Christmas won't stop coming because of Covid, and we're not going to stop because of Covid. We'll do our social distancing and keep as safe as we can, but I think it would be a real shame if we didn't do it this year.
"The Welsh are very passionate about giving, so it's really important that we do that."
Dreams and Wishes' efforts to bring Christmas cheer to children extends beyond their hospital visits.
Families who visit Father Christmas will have become familiar with the typical backdrop of one of his grottos: Warm colours, a roaring fireplace, a table of mince pies, milk, and carrots for the reindeer and, of course, the busy work of his elves.
The charity is offering families the opportunity to experience this tradition this year – albeit, through the digital lens of a Zoom call – in exchange for a small donation. Despite the lack of intimacy, Father Christmas is looking forward to meeting children virtually.
Speaking before a Dreams & Wishes shift in his virtual grotto, Santa said: "I'll be talking to the kids, having a good time with them, finding out what they want for Christmas, what their interests are and whether they've been able to do it this year, and really just putting their minds at rest."
Discussing the digital nature of the visits, he said: "The youngsters seem to be accepting it very well because they are now used to communicating with friends virtually. There haven't been any problems as far as they're concerned.
"There's going to be an elf controlling the technology because if I touch it, it'll break!"
While Covid-19 has had a severe impact on the charity sector, with it being reported in June that one in 10 UK charities are facing bankruptcy, Mr Curtis appreciates that Dreams & Wishes has made it through relatively unscathed as a result of its low expenditure.
Everyone involved with the charity is a volunteer, meaning it does not pay salaries or expenses. It is based in a building owned by Mr Curtis, so it does not pay rent.
Although it is financially stable, the charity has been unable to put on many of its money-making activities, so the donations it has received from its supporters and through events like the virtual Santa visits have been more gratefully received than ever.
Incredibly, despite the challenges the charity has had to overcome this year, there has seemingly been little impact on its ability to make seriously (often terminally) ill children happy.
Mr Curtis said: "We've fulfilled more wishes in lockdown than we've ever done before. We've been putting smiles on the faces of families every single week.
"What we've missed most of all is seeing people connect at Dreams & Wishes' events and seeing seriously ill children connecting with other seriously ill children."
"We've created something quite beautiful": Father Christmas visits Roath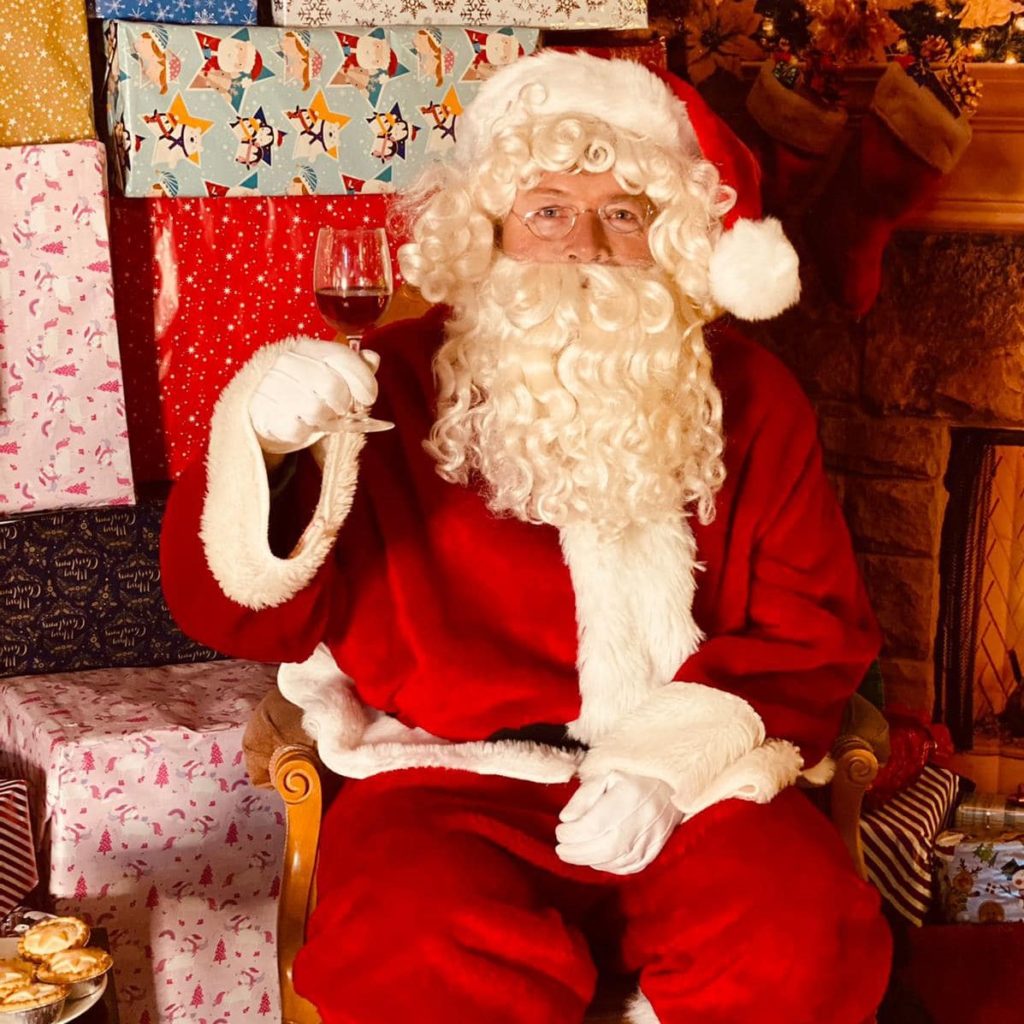 For Nathan Wyburn and Wayne Courtney, better known as Wyburn and Wayne, the money raised by their grotto for a local charity is a welcome bonus to helping local children enjoy Christmas.
At St Andrew's United Reformed Church in Roath, families were able to visit Father Christmas in his grotto at a safe distance of three metres, with all proceeds going to the church's fund. The grotto was open every Saturday from November 28 until December 19.
The pair's main aim was to bring a sense of magic to children in the community, which is certainly something they have achieved. At their grotto, Santa sits in front of his fireplace, surrounded by an ever-so-slightly precarious pile of lovingly wrapped presents.
His elves have fully embraced the challenge of running a safe, socially distanced grotto, which was visited by over 100 families on Saturday, December 5 alone.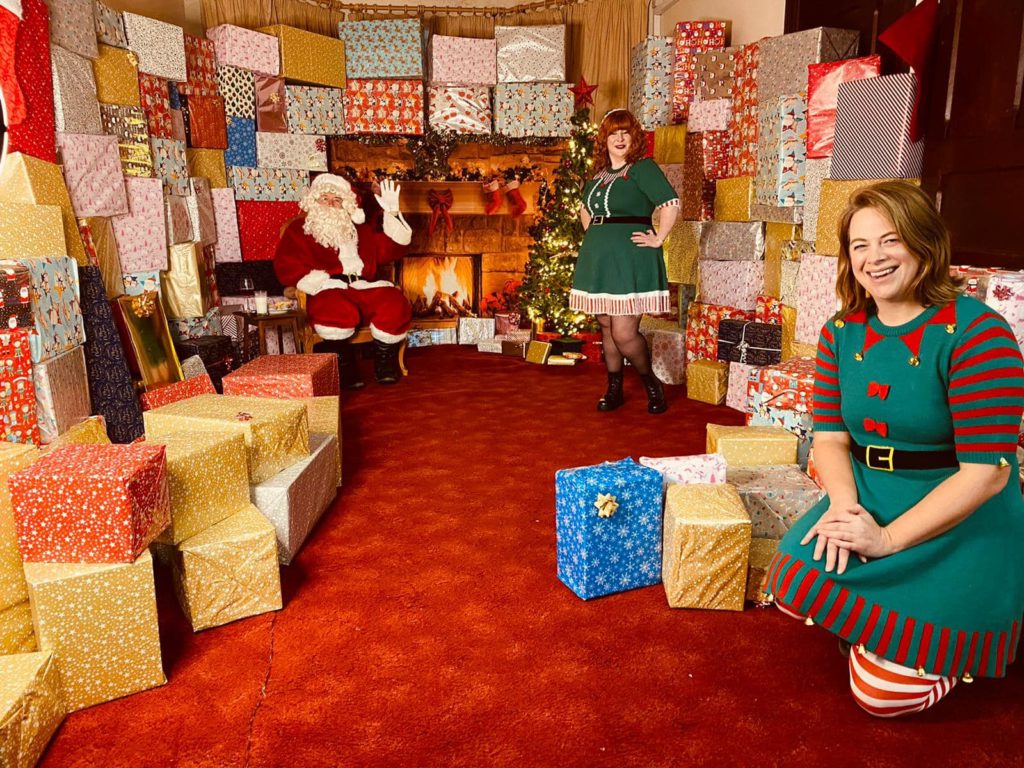 Mr Courtney said: "When you think back to being a child, seeing Santa is something you always remember. This year more than ever, I think the children needed something because they've missed proms, Halloween and birthday parties. We thought that they can't miss Christmas – and the opportunity to meet Santa – as well.
"Money wasn't our main objective. We just wanted the kids to meet Santa. We've created something quite beautiful and it's been so popular and so well-received. The photos coming in have been amazing."
"We know it's not going to be a lot of money raised and it doesn't go a long way, but it goes far enough just to tide them over," Mr Wyburn added.
Although Wyburn and Wayne understate the importance of it, the money they have raised is making a real difference for the church and its community.
Reverend Des Kitto explained that the church's roof underwent repairs last year, but a small area of it has a recurring leak which he expects will cost £4,000 to repair.
"St Andrew's is well-known for its work with voluntary groups," says Reverend Kitto but, due to the pandemic, the church has not received any income from them since February.
Between March and August, the church was unable to open at all, which meant it missed out on weekly donations from its congregation. With social distancing measures now in place, it is collecting "only a small amount of what we used to get in income."
For the church, Reverend Kitto described the financial support from the grotto and other fundraising groups as "a lifesaver."
100 people run dressed as Santa for Welsh heart charities – but there's hope for more next year
While Father Christmas himself cannot attend the annual Santa dash in aid of Cymru Hearts and Calon Heart Screening, his spirit can certainly still be felt as thousands of festively dressed runners, joggers and walkers descend on Cardiff Bay.
It is an impressive sight and an inspirational display of generosity by those who organise the event, as well as the willing runners who brave the December chill. At least, that is how it normally goes.
In previous years, 2,500 people have taken part in the Santa dash, raising up to £30,000. This year, only around 100 people signed up for a virtual version, running or walking a route of their choice.
Most of those completed the event on Sunday, December 13 – with some even running marathons rather than 5k to fundraise for defibrillators – but people can take part in the event throughout December.
Sharon Owen, who is the charity and fundraising director of Cymru Hearts and Calon Heart Screening, is disappointed by the outcome of the virtual Santa dash but grateful for those who have braved the wintry conditions.
Mrs Owen said: "It's not the same, is it? We just have to hope and pray that we'll be back down the Bay next year to hold a successful event and raise much-needed funds.
"I'd just like to say a huge thank you to everybody for agreeing to do it virtually. It's not easy, but we couldn't do our job without the support that we get.
"Sunday's weather was horrendous. I was down there at the Bay and I was quite glad that there was no-one doing it yesterday as they'd have all been drenched."
Cymru Hearts – which is undergoing a rebrand from Welsh Hearts – and Calon Heart Screening are based in Llandaff. Cymru Hearts is the leading charity in Wales for placing defibrillators in communities and delivering lifesaving defibrillator and CPR training.
Calon Screening has an equally important role, working to reduce the number of deaths of seemingly healthy young people to heart conditions that could have been prevented by simple procedures.
Sadly, the charity is set to end 2020 in a worse position than it started the year in.
"It's been pretty tough", said Mrs Owen. "In March on the first weekend of lockdown, we lost about £60,000 in one weekend as all of our events had to be cancelled. We had a few grants come in the summer which saved us.
"I've furloughed the staff, and we're back to now just being two of us. I won't be bringing the other people back, so we've let them go, sadly. But that's the nature of the beast at the moment, it's what companies, charities and businesses have been forced to do."
Despite the adversity her charities have faced, Mrs Owen holds optimism for the new year, with a range of events in the pipeline – including next year's Santa dash, back where it belongs at the Bay. They are also organising a 'go red' month in February to support the Big Red Heart Appeal, putting together Wales's biggest tea party, and planning balls.
Looking ahead, Mrs Owen said: "In spring, we'll hopefully see things start to get better because people will want to go out. Our events will have to happen because that's how we survive.
"Without our events, we haven't got a charity. We rely heavily on those donations of time, money and volunteering."
---
For South Wales's charities, we can only hope that normality will be resumed in 2021 and they will be able to maximise their fundraising efforts once more. To help them end a difficult year on a more uplifting note, please take a look at the links below.