Winner will get £12,000 to create artwork for National Museum Cardiff
NATIONAL Museum Cardiff has launched a competition for an artist to help reframe the controversial legacy of Sir Thomas Picton.
Lieutenant-General Thomas Picton, born in Haverfordwest, in 1758, was the highest ranking British officer to be killed in the Battle of Waterloo in 1815.
But he was also a slaveowner, once investigated at a trial for torturing, decapitating and burning alive slaves.
He was also convicted of authorising the torture of a 14-year-old mixed race girl while he was British governor of Trinidad, but the conviction was later overturned.
The competition offers £12,000 to an artist to create a piece which "reframes the narrative in a way which amplifies the voices of those originally neglected in the telling of Picton's story, or those whose lives are most affected by its legacy today", according to the museum's website.
The work will be displayed in the National Museum and will become part of Wales' national collection, while in addition a written historical context will be placed alongside a portrait of Picton which hangs in the museum.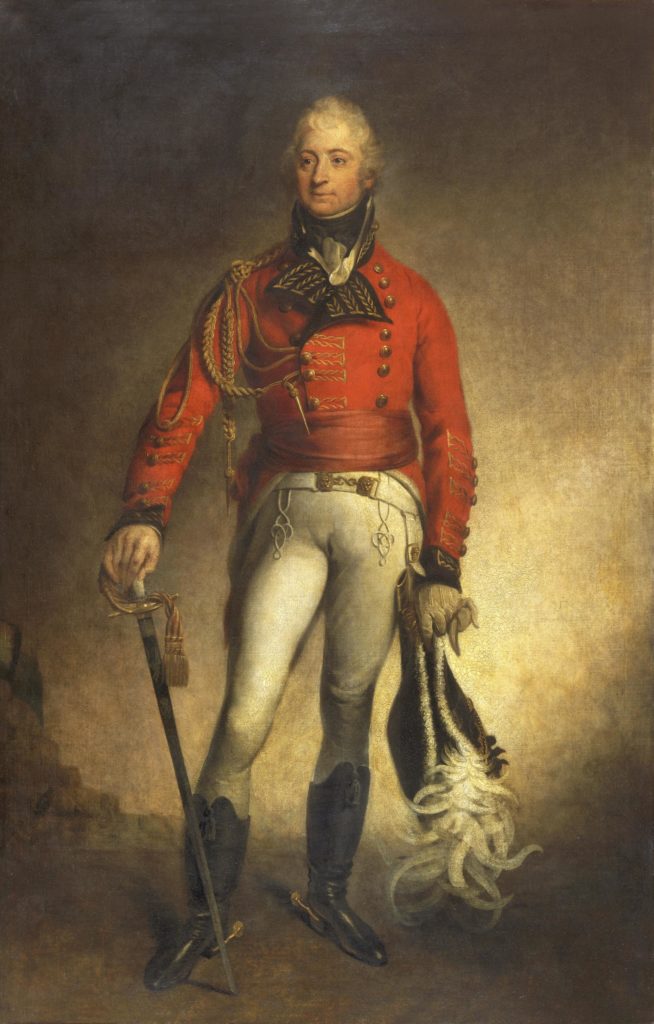 The competition was organised by the Sub-Sahara Advisory Panel Youth Leadership Network in co-ordination with the museum.
Basma Kamel, SSAP Youth Network leader, said: "We are not changing the narrative or denying what Picton did but we are saying that we have to speak together, we have to share our cultural story as well.
"Give us the space to speak as well and we can share conversations together. We can't deny what Picton did for the UK but black people also exist in the UK and we have rights and different culture.
"Many people used to work in slavery, and we think that we have to reframe the story in our way."
The portrait of Picton was given to the National Museum in 1907, and hangs in the Faces of Wales gallery, while a statue of him was erected in City Hall in 1916 as part of a collection of 12 "Heroes of Wales".
Following anti-racism protests in Cardiff in May 2020, Cardiff Council voted in July 2020 to remove his statue, and set up the Race Equality Taskforce to investigate and address issues of racism in Cardiff.
Councillor Saeed Ebrahim, chair of the taskforce, said: "I believe it's important for people of this generation and generations after to understand Picton and his role in the slave trade.
"However it's also important to link his thoughts and his brutal behaviour, which plays a part in our society today.
"This is why we are still fighting for equality and justice across the world."
More details about the competition can be found here.