Runners across the capital explain the importance of exercise in lockdown
THE Covid-19 pandemic has turned the globe upside down and taken the sporting world with it. 
While large-scale events such as half-marathons have been cancelled for almost 12 months, many running clubs have been forced to halt all training programmes and social events.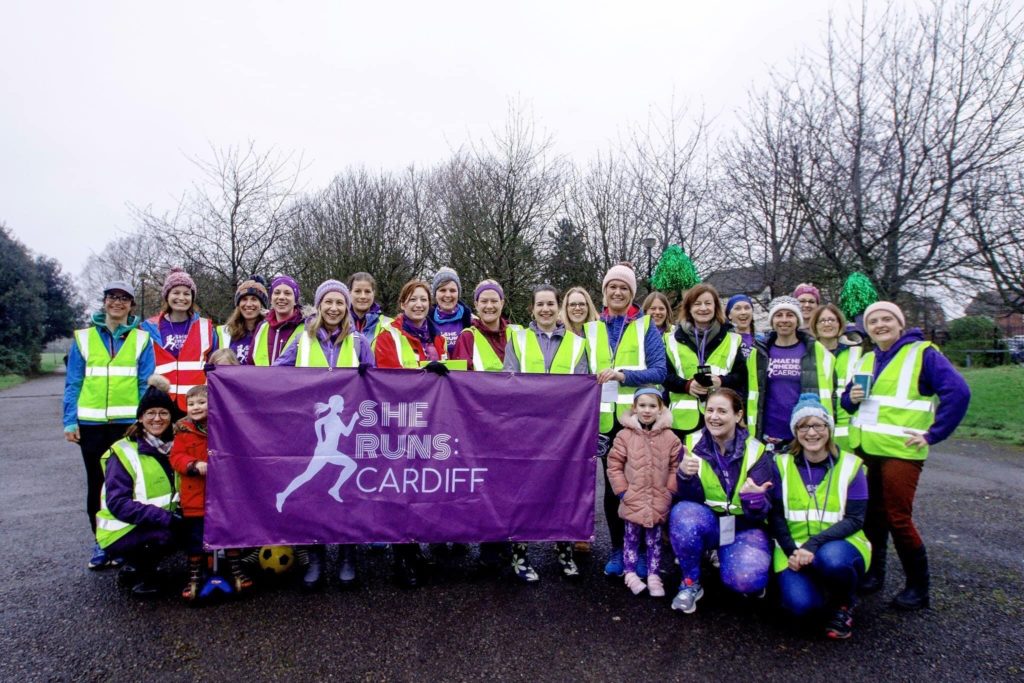 However, in Cardiff, the pandemic hasn't stopped club members from lacing up and getting outdoors, whether they're first-timers or seasoned veterans. 
Here, members of SheRuns Cardiff and Les Croupiers Running Club share their joy at running and urge you to join up.
Dr Chirag Patel (Les Croupiers Running Club)
"I am a consultant neurosurgeon in the NHS and, like so many of us, the pandemic has put extreme pressures on my daily work. Running helps me to unwind after a hard day. It recharges me both mentally and emotionally. I feel running is the perfect social distancing exercise!
"Lockdown has been extremely challenging and stressful for me both on a personal level and what I see my patients go through in the hospital. Running has been instrumental in helping me keep my sanity during this cold dark winter of lockdown. In fact, I have also inspired my colleagues at work to take up running and we now encourage each other to keep adding the miles to our runs!
"I joined Les Croupiers to be part of a group of like-minded runners who encourage and support each other and strive to progress as a team. Since joining LCRC my running speed and distance has improved. I managed to run the Cardiff Half-Marathon in under two hours for the first time."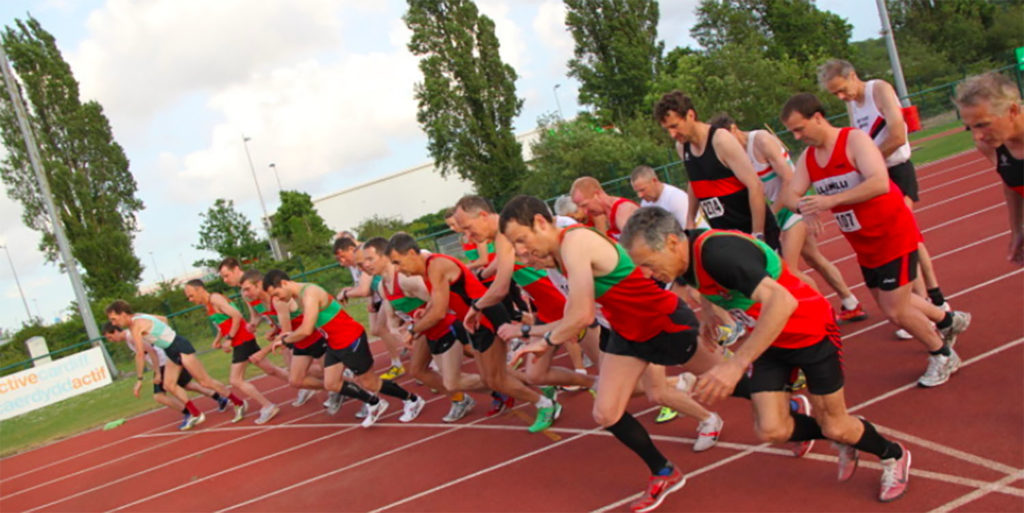 Sue Watson (Les Croupiers Running Club)
"Without running, I am not sure how I would be getting through these numerous lockdowns. Although I was running every morning before the pandemic started, it has become even more important for me to have a break from being in the house since the start of it.
"No matter what your ability is, you will be welcomed and encouraged and you never know where it will take you. I could never have dreamt one day I would have run for Wales and be part of so many teams that have won national medals . Everyone has a chance of achieving so much by being part of a club! 
"Running has always been 'me' time which I have always needed, especially since having children. I love the freedom and being on my own with nothing else to think about. I run every day most weeks and still love it after all these years!"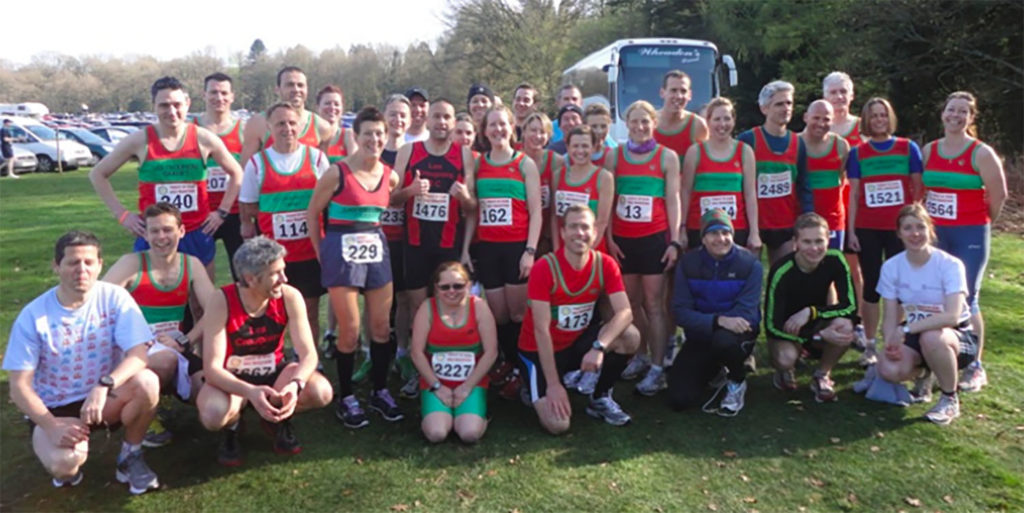 Mick McGeoch, race co-organiser (Les Croupiers Running Club)
"Everybody has a role to play and many of us in the club belong to the medical and nursing contingent in the NHS.
"Les Croupiers started in 1981, starting with only 12 people. Today, we've probably got about 400 members and they represent all factions of society which is all part of the fun. It doesn't matter how fast or how slow you are, there is always someone there for you. 
"I organise the annual 40-mile track race at Jenner Park Stadium in Barry, also known as the Barry Track 40. It was scheduled for March 7 this year, but due to Covid-19, the race was switched to the May 23. I am optimistic it will be allowed to go ahead and, hopefully, we will have a fighting chance."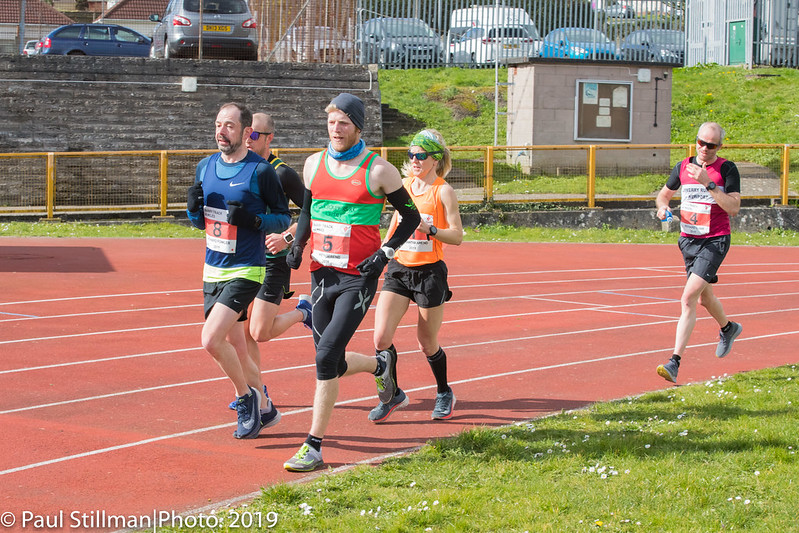 David Coles, (Les Croupiers Running Club)
"Since lockdown, some of us have found beautiful routes near Rudry and Draethen, all within running distance from the house in Cyncoed. Another member and I are planning to run from Brecon to Cardiff at the end of March."
Les Croupiers Running Club is one of the largest running clubs in Wales. The club is best defined as a road running club, although runners competed in cross-country races before COVID-19.
For anyone interested in joining:
Kate Morgan, Social Media Team and Run Organiser (SheRuns Cardiff)
"Running is really important to me because it brings so much joy. It has allowed some breathing space, allowed me to run through worries, escape in the fresh air and nature, enjoy a break from home-schooling … the list goes on! 
"Plus, it has been nice thinking about something else – whether it is connecting with and supporting fellow She Runs: Cardiff runners, planning a route, reading a running book …"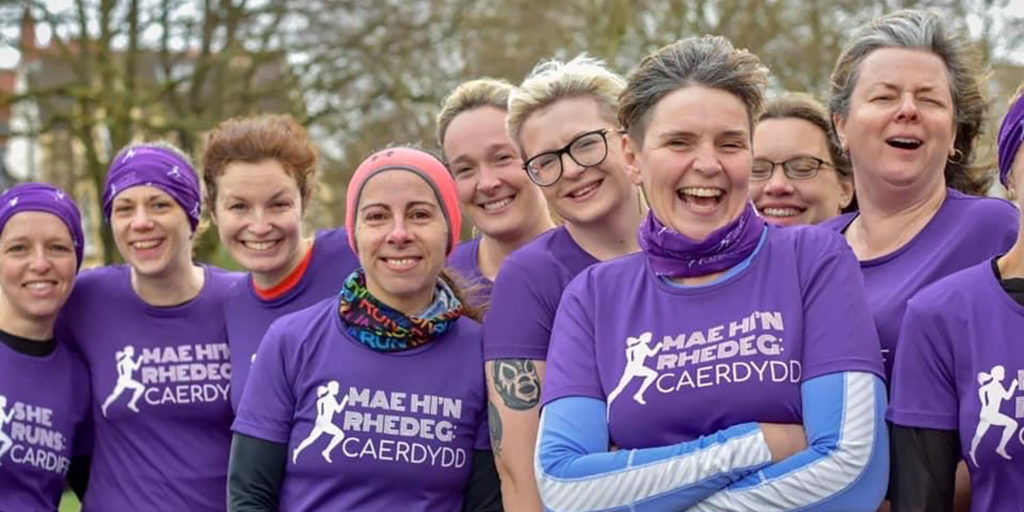 Coleen Manuel, welfare officer, (SheRuns Cardiff)
"Running is important to me as it's allowed me to find a way of improving fitness without fear of judgement. I completed Couch to 5k around 10 years ago but didn't really run regularly until after having my two children and joining a running group. 
"Going for a run allows me to get some space from the house and a chance to reset before tackling the challenges of work and family life being all under one roof for another day."
Angela, (SheRuns Cardiff)
"I joined to be part of something that would hopefully help to keep me on track and motivate me to continue running, whereas previously I had given up a couple of months in.
"However, I hadn't expected it to be as powerful as it is – the mutual support and encouragement is totally amazing and really makes a difference, especially on a day that you might otherwise duck out of a run in the rain, snow and dark!
"Starting running has given something positive to focus on in such negative times. It is so satisfying to be improving something that I find a real challenge and is such an effective stress release. The group communication is very active, reflective and honest, providing a safe and supportive space to share both the challenges of lockdown, winter running and balancing life."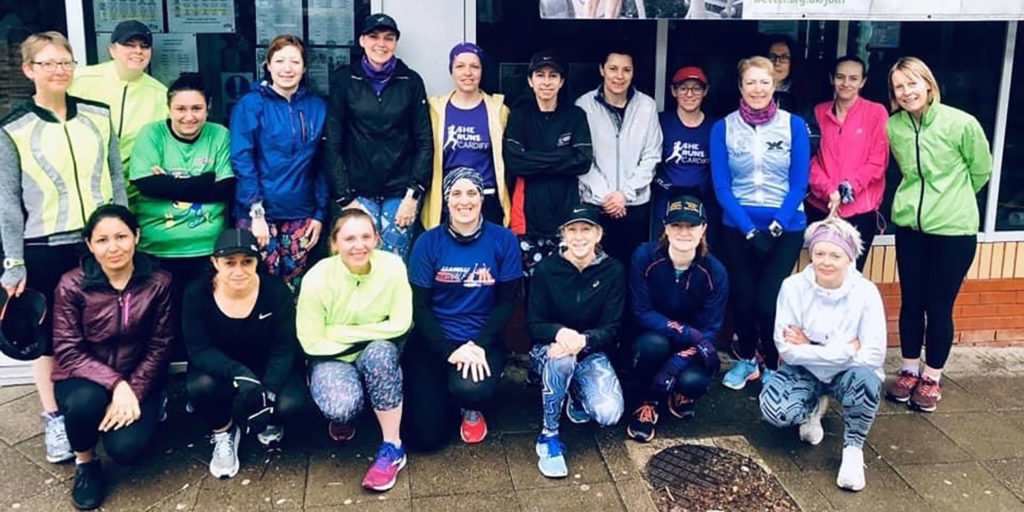 SheRuns Cardiff is a women-only social running group based in Cardiff. Its aim is to develop a supportive, inclusive and friendly running community, for the benefit of everyone's health, wellbeing and happiness.
For anyone interested in joining: