Shroot sells easy to grow plants by post which reduce single-use plastic and waste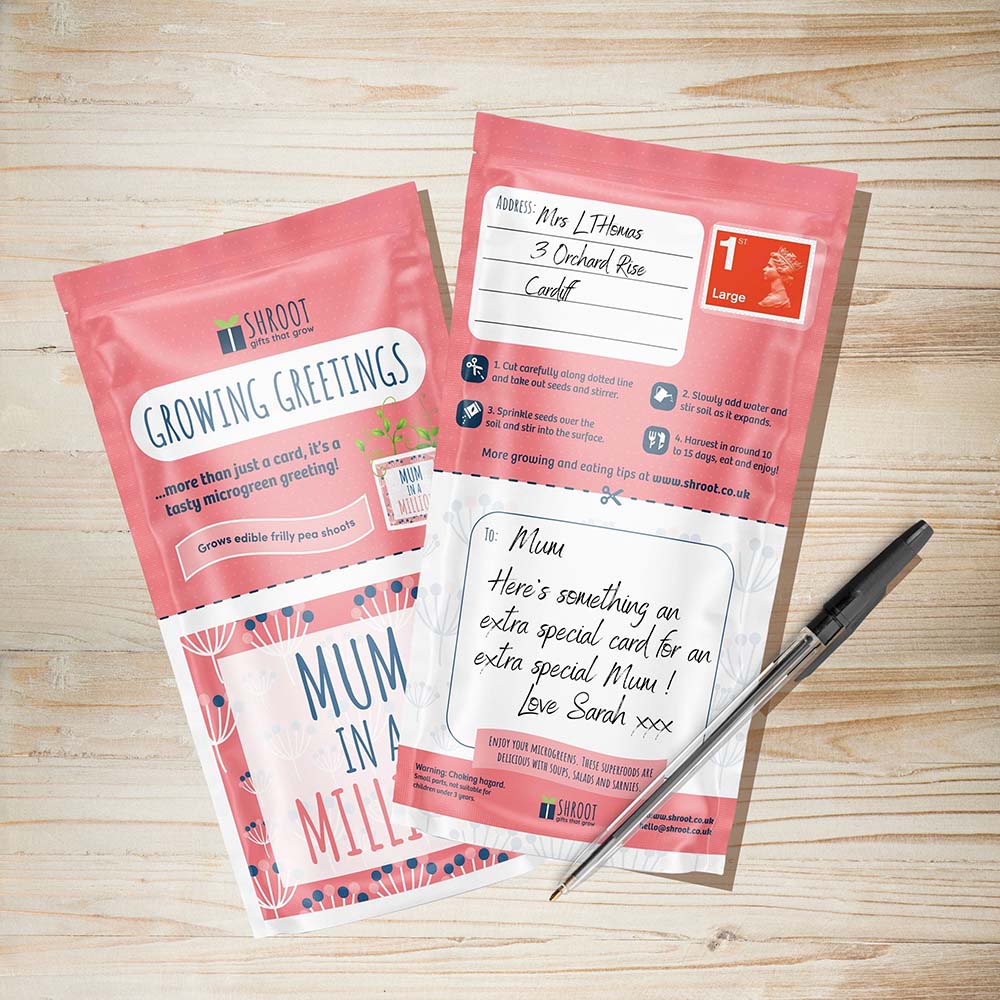 TWO Penarth women have started a business selling "growing greetings" as a sustainable alternative to greeting cards.
Jude Cook and Carolyn Davies have set up Shroot selling plants that can be sent in the post and grown straight out of the pouches they came in.
The pouches come with soil made from coconut husks and seeds for the recipient to grow their own micro-greens indoors all year-round. There is also a blank space on the back for a customised message. 
Shroot was started during the first lockdown last year when Mrs Cook tried her hand at growing micro-greens from home and wanted to share her new hobby with her friends.
Mrs Cook said: "It turned out to be the perfect choice for me, because they're so easy to grow, I haven't had a single crop that I've planted fail yet, and they're really quick, you can literally see them changing and growing from day to day so that's been surprisingly exciting in life at the moment with things so quiet.
"I finally came across something that's a flat watertight package I could send in the post that opens up into a plant pot when they get it.
"I hate waste and excessive packaging when I get a parcel so I realised I can make the pouch into an envelope as well, I scribbled a note and popped it in the post."
Mrs Cook and Mrs Davies then started to work out the details of how they could turn this into a business by coming up with various designs for the pouches and what plants to grow and officially launched their website at the end of January.
Mrs Cook works part-time as a project manager for a renewable heat project and Mrs Davies has a degree in Ecology, so providing a product that is environmentally friendly was very important to them.
Mrs Davies said "I love receiving birthday cards as it's nice to know that someone has thought of you and made the effort, some cards are recyclable, but a lot of them aren't so after a couple of weeks you end up putting them in the bin which just seems wrong.
"It saves you going to the shop and buying greens to add to your salad, which will come in packaging, most of which is not recyclable and it's nice that you can grow your own as well."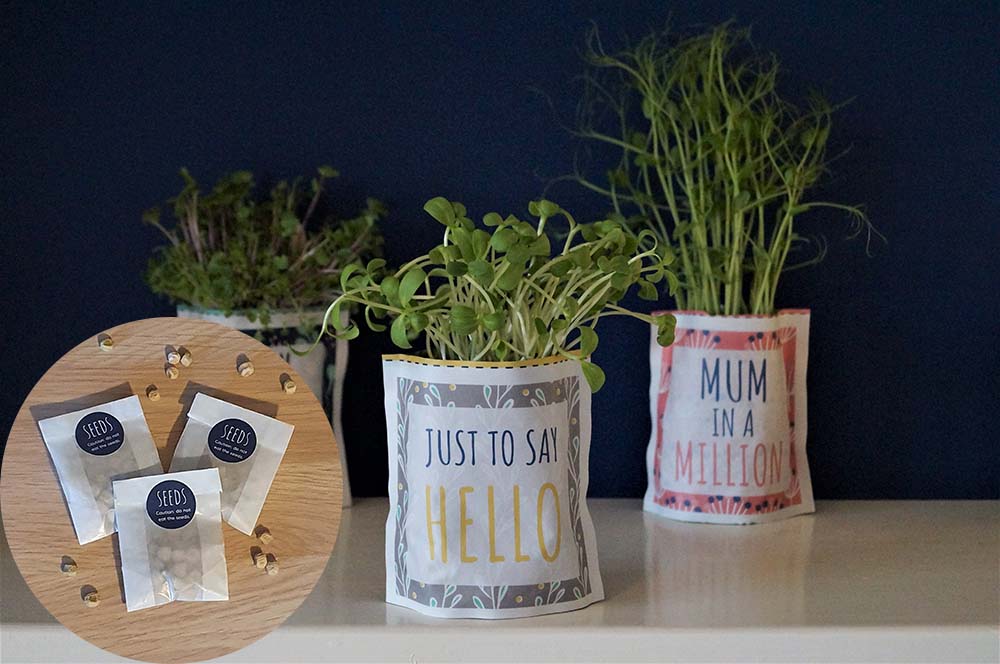 The soil is made from ground up and compressed coconut husks known as coconut coir, the paper instructions that come with the pouches are recycled paper and the seed packages are bio-degradable.
"There are two things in our mission, one is that we want to create gifts and kits that are novel and really easy to use. This is low effort growing here for the non-green-fingered like me, but the other thing is we don't want to be responsible for adding more single-use plastic to the waste streams," said Mrs Cook.
Mrs Cook and Mrs Davies are close to selling 100 units and plan to release more designs in the future, for other holidays coming later in the year. They are also working on other sustainable products based around growing from home.
There are currently three pouches priced £6.99 available to send at the moment. You can see the products on the Shroot website here: https://www.shroot.co.uk/