Reading has helped many people cope with lockdowns
LOCKDOWN has been a difficult time for everyone, with many people working from home, furloughed, or home schooling.
Hobbies like going to the cinema, socialising and team sports have all been impossible, and people have found new ways to fill their time.
Reading can provide a way to escape the sameness of home, and transport us to another world.
Reading has been so rewarding to return to as a hobby. Being able to get back into it has just allowed me to get closer to people that I can't see. My pals and I would talk about all the things we've read and it was so nice to have a thing that I could share socially when nothing social was going on.

Ems Simpson, 24, customer service advisor
Reports of increased book sales for giants like Waterstones and Amazon have been circulating since the beginning of the pandemic, but has this translated into sales for independent businesses?
Research by Nielson Book Research suggest a 15% increase in sales of physical books in Wales and the west of England in 2020, but this does not cover periods of lockdown or sales of e-books.
Small book sellers face the same challenges as many local shops, faced with the prospect of going online, or closing.
Reading takes my eyes away from the television, and my mind into imagination. I've currently been reading to work through past problems. It seems to help, especially with a large cup of tea.

Megan Bain, 21, law student
Cardiff bookshops are no different. For many, last spring they were occupied by building websites so that trade could continue.
Small sellers offer a more personalised service than retail giants, and translating this to online sales has been a challenge.
Reading helped me loads during lockdown with the unending days and boredom. Being able to read and escape to different worlds in my books was amazing.

Jess Williams, 19, ancient history student
Griffin Books in Penarth spent last March setting up an online shop, increasing its social media presence and moving all author events online.
Staff wanted to keep their regular customers, and started to offer free local home delivery to do so.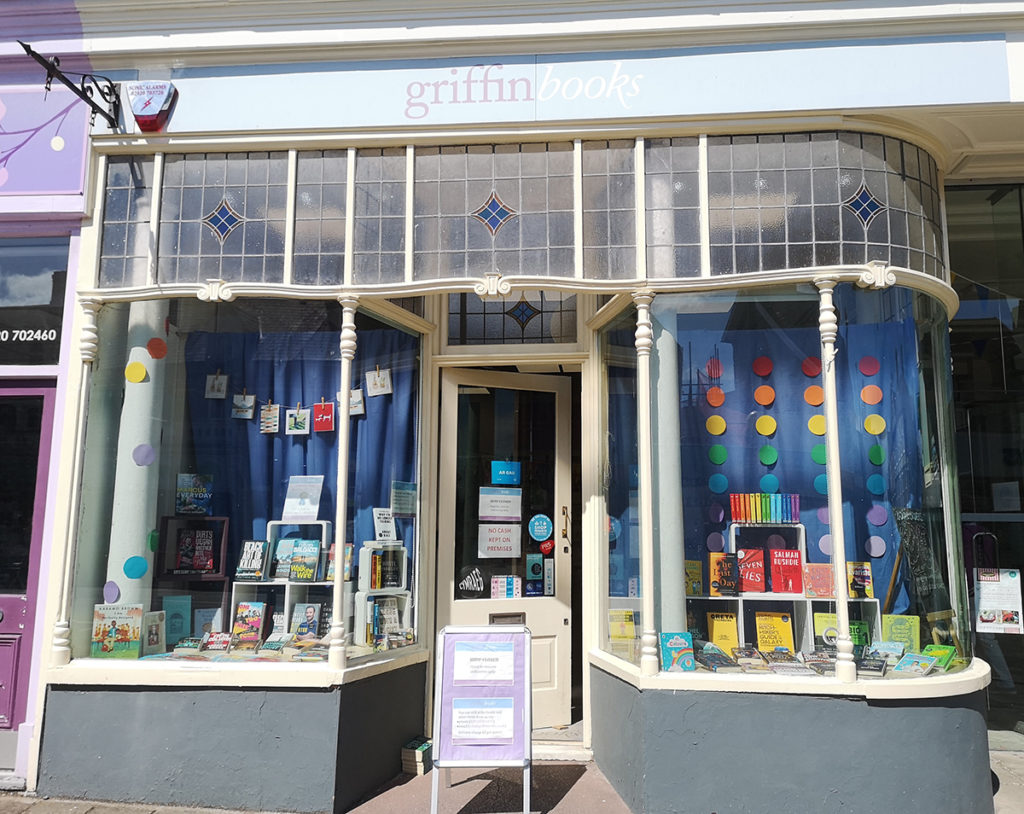 Mel Griffin, owner of Griffin Books, said: "2020 was a difficult year for the retail industry as a whole, bookshops included. Sales of books were indeed strong, which is of course a good thing, but that only tells part of the story.
 "Our regular customers have been hugely supportive over the last 10 months and we've been encouraged by the number of new customers we've reached from further afield thanks to our increased online presence.
"It does feel like there has been a positive shift towards people wanting to shop local and support independent businesses, and we can only hope that this will continue as we move into another uncertain year for the retail and bookselling industries."
I live in the middle of nowhere so reading has been my escapism from the pandemic to the point I was reading 3 books a week. It's definitely helped me keep busy and my mental health too.

Paige Mcguire, 19, student
Griffin Books follows the trend of many independent sellers. While the new challenges they face have been difficult to overcome, many report a steady sales increase and support from their regular customers.
The pandemic has highlighted the importance of local business more than ever, with many people unable to leave their immediate locality for weeks or months due to lockdown restrictions.
I found reading has been helpful in reducing my stress felt during studying and provides me with a chance to take my attention away from work.

Owen Eckley, 26, Cardiff Met student
Cant a Mil Welsh bookshop on Whitchurch Road saw a a surge in sales when lockdown began last March. Parents were buying Welsh and bilingual texts to help their children learn.
Owner Jo Knell said: "There has been a huge boom in learning Welsh during the lockdown. Parents are also buying resources to help their children with homeschooling.
"When we were open before Christmas, the support was great. It was phenomenal for book sales. There seems to be a wave of support for local businesses."
It has been amazing to discover new authors and books. I don't know what I would have done without my e-reader. I started using it in March 2020 and now I am up to more than 70 books. It really helps to fill my days and such enjoyment it gives me when it is a good book.

Susan Fry, 59, Heath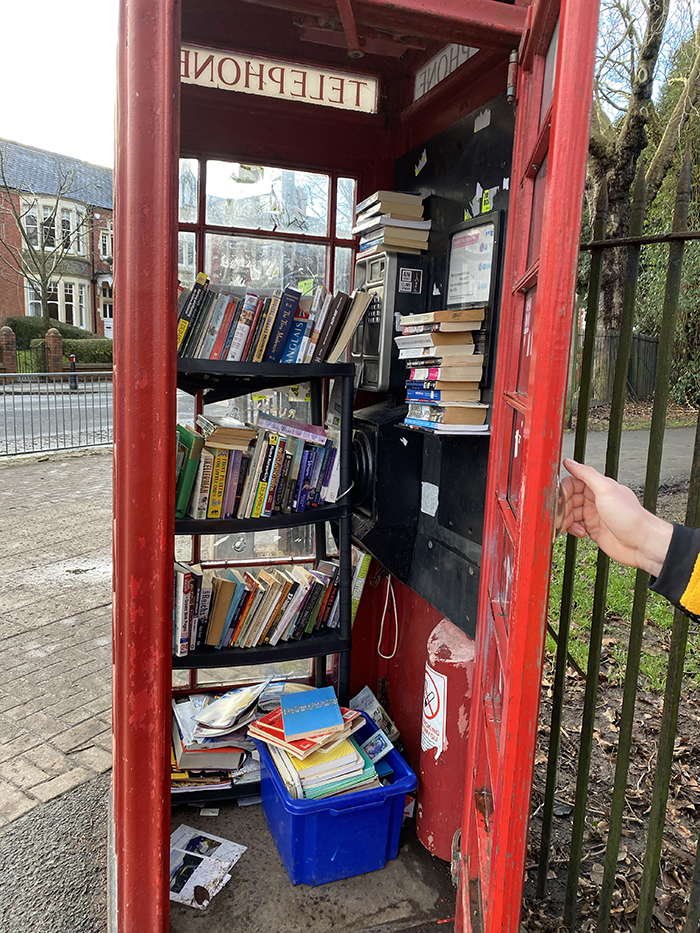 Cardiff is also home to several phone box libraries, where locals can take books to read at home, and leave any unwanted books of their own.
The city currently has three of these micro libraries. They can be found outside Roath Pleasure Gardens; on the junction of Newport Road and Albany Road; and on Whitchurch Road in Heath.
Residents who use these unconventional libraries say that the selection is always changing, and there is often a queue of residents waiting to browse.
Reading has helped keep me occupied in lockdown as I'm normally really busy and get bored easy– I've read 14 books this year over 20 days of isolation!

Georgia Davidson, 20, optometry student
Council-operated library services have been moved online during the pandemic, with a click-and-collect service running for borrowing books.
Loans are limited to five per person to meet new levels of demand. Only four of the city's hubs are offering this service, with the others remaining closed.
Books must be cleaned each time they are handled, and quarantined between each loan.
Reading has helped me a lot during lockdown. I had studies keeping me busy but my nights and weekends were empty and I couldn't settle. I think reading was the self-love and relaxation I was missing.

Brenna Phillips, 25, student
Cardiff University's library service is also offering click-and-collect services, as well as individual study spaces which can be booked in timed slots.
Bookshops and libraries across the city are now preparing for re-opening over the next few months, subject to guidance from the Welsh government.