Team and supporters aim to run, walk or cycle 10,000 miles by end of February
WALES under 21 netball team have qualified for the 2021 Netball World Youth Cup and are now fundraising to fly their team to Fiji in December.
"It is a lifetime ambition for these athletes to qualify for this prestigious event," said Nikki Lloyd, head coach at Welsh Netball, which is based at Sport Wales National Centre in Sophia Gardens.
It has been a year since the U21s have played together because of lockdown restrictions.
Players have had to keep up their fitness and prepare for their return to the court at home.
"Representing Wales U21 at a World Youth Cup is a goal and a milestone I have been aiming for since I started playing the sport at primary school," said Nia Evans, who plays centre.
"Not only will I feel pride at representing my country on an international stage, but I get to progress and grow as a player by competing against the best netball players in the world."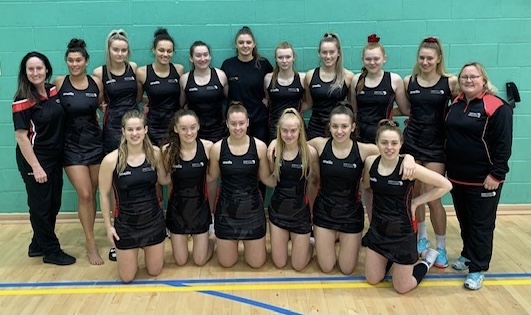 The fundraising challenge Get to Fiji in February aims to reach 10,000 miles by the end of the month. Contributors can run, walk, cycle, jog, hop or skip their miles.
Donations have reached £7,500 so far, their target is £50,000. The money raised is essential to help the U21 team reach Fiji.
"The INF World Youth Cup is the pinnacle of youth netball (U21) and comes around every four years. It is a once in a lifetime for these young athletes," said Nikki Lloyd.
Nia Evans added: "We are a team, and we are doing everything we can for each other and for Welsh Netball's future."