About 1,000 trees will grow at each site across the country
PLANTING has started at the Cardiff Bay Barrage to create Wales' first Tiny Forest, and forming part of a national forest. 
The project by Keep Wales Tidy and Cardiff Harbour Authority will provide pathways, forests and outdoor classrooms near the Swift Tower for people to relax in and reconnect with nature. 
Cardiff Bay is one of five Tiny Forest sites, other locations include Bridgend and the Vale of Glamorgan.
About 1,000 trees will be planted at each site. 
Llinos Humphreys from Coed Cadw (The Woodland Trust in Wales) said: "We are very pleased to be able to support this exciting project.
"Each Tiny Forest site has been carefully selected to provide maximum impact for nature and local urban communities, and in total, we will be providing 5,000 trees in 25 different native varieties (a thousand for each site)."
Louise Tambini has worked with Keep Wales Tidy since 1997 and is deputy chief executive.
"Tiny Forests are a great way to engage communities, bring people closer to nature and provide a fantastic educational resource for future generations to enjoy," she said.
"Being closer to nature has huge benefits for health and wellbeing. The Tiny Forests are located in highly populated areas so will create access to nature for many people.
"The site in Cardiff Bay is located in a very high profile area, so will provide a lovely, calming space for people to relax and reconnect with nature."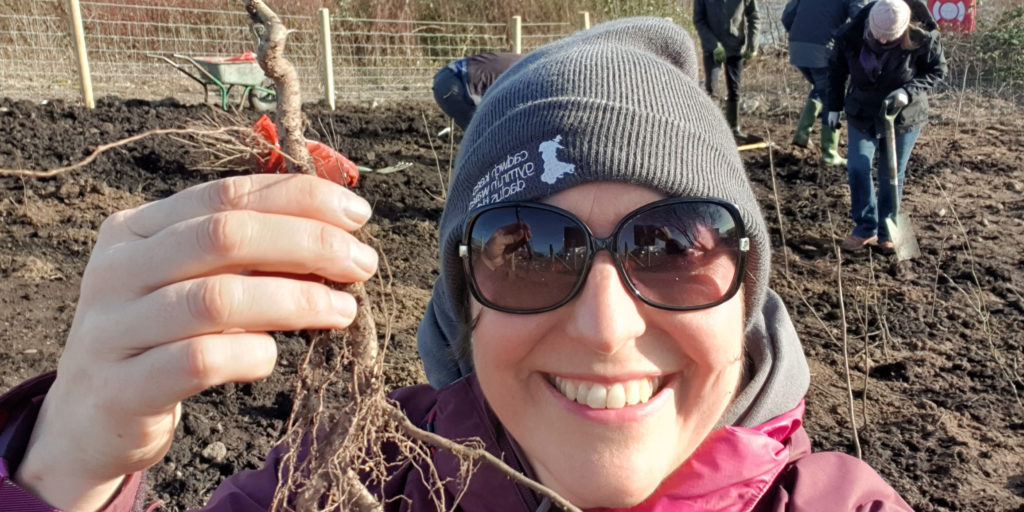 "Keep Wales Tidy is following a special method of planting that is proven to grow 10 times faster, 30 times denser and is 100% more biodiverse than a standard, newly planted woodland," Louise added. 
"We want to attract wildlife, improve air quality, remove harmful greenhouse gases from the atmosphere and help reduce localised flooding.
Once the first five sites are created, Keep Wales Tidy hopes to expand to other cities and towns. 
You can keep up to date with the project by following the hashtags on social media, #TinyForestWales / #YGoedwigFechan
To find out more information: visit here.
Related Stories: