Money will help Welsh families set up house after fleeing violence
A CARDIFF man who raised money to buy last-minute children's gifts over Christmas is using the leftover cash to set up a new support service for people fleeing domestic violence.
Dad-of-three Liam Schewitz, 42, who lives in Pontcanna, made headlines in December for his efforts to get food and gifts to families in need when a national lockdown was called just days before Christmas.
Mr Schewitz says: "When we did the thing over Christmas, between 200 and 300 families got helped directly. One of the more prevailing reasons they needed us was that they were re-establishing a home after fleeing domestic violence.
"Some of the stories were particularly affecting, particularly painful to read. That sort of stuff doesn't just happen at Christmas time, it happens all year round.
"I felt that that would be a worthwhile cause, to get the referrals from domestic violence agencies like Llamau, Women's Aid and so on, and make sure that the things that government doesn't make provision for, such as clothing, soft furnishings, toys, kitchenware, are taken care of for these families, so that they can have the best restart."
The pandemic has had a significant impact on both domestic abuse sufferers and the services that support them.
Data published by the Office for National Statistics in November showed an increase to police-recorded domestic abuse-related offences during last year's lockdown. Around a fifth of crimes reported were related to domestic abuse, though it's thought that this may be down to people spending more time at home, and being more sensitive to goings on in their community.
Two thirds of domestic abuse victims surveyed by Women's Aid last year reported that their abuser had started using lockdown restrictions or the Covid-19 virus and its consequences as part of the abuse.
Refuges, meanwhile, were able to offer fewer spaces due to social-distancing guidance, fears about containing infection, restricted access to interpreters, and the inability to find "move-on" accommodation for the people in their care.
Gwendolyn Sterk, a spokesperson for the charity, said: "Welsh Women's Aid has seen increased severity and complexity of abuse experienced by those contacting the national Live Fear Free Helpline.
"For survivors, lockdown measures could mean perpetrators are at home more often, and Covid restrictions have offered another tool for abusers to maintain control and restrict opportunities for survivors to engage with support networks."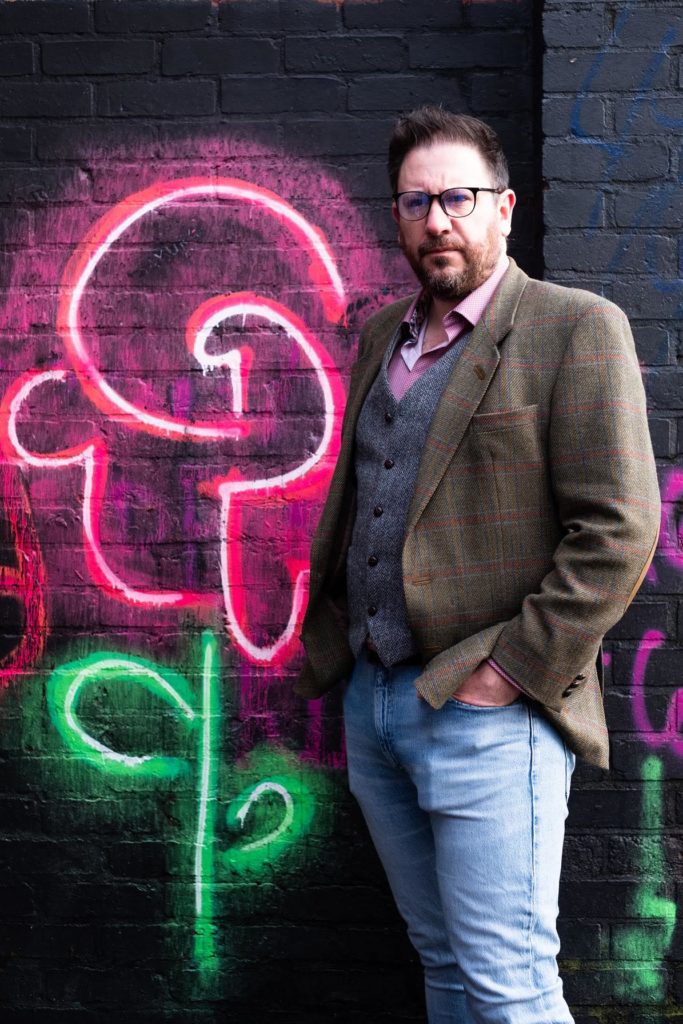 Mr Schewitz hopes to get the new project up and running soon. He's seeking advocates from different communities to ensure that the service is able to cater to a wide range of needs.
"Basically, domestic violence, it's predominantly against women, but there are also factors such as cultural, religious reasons, sexuality, where there's a blind spot when it comes to, perhaps, gay people who have suffered, transgender people, people from different ethnic minority groups.
"So getting advocacy from leaders and figureheads within those groups has been quite important. That's well, well underway."
Mr Schewitz's project began in December, when the Welsh Government announced the closure of all non-essential shops on the Saturday before Christmas, just hours before the rules were due to take effect.
Many parents had been waiting on their Monday pay day to buy Christmas presents, and were left with few options when the change was announced.
Mr Schewitz says: "Particularly I think in Wales, and certainly in South Wales, there's a culture of living paycheck to paycheck.
"It became so apparent, so obvious that there'd be a significant amount of people who'd have to look their children in the eye and say that Father Christmas wasn't real, that Christmas wasn't happening, there'd be no toys."
He set up a Facebook group that same night.
"I asked people who were in desperate need to put together a Christmas list for their kids, and then I put it out there, and 5,000 people answered the call," he says.
Mr Schewitz estimates that around 900 children received gifts through the Facebook group. Businesses across Wales made donations amounting to around £18,000 – 20,000, he says, and they received about £12,000 in direct money donations from the public.
"It was quite heartening!" says Mr Schewitz.
"We've got unused funds of about £1,200. In order to carry on the work we need to pay any sort of legal fees, set up a website, and take care of other costs.
"£1,200 is a good start point. Hopefully we'll raise some more soon."
After Christmas, the Facebook group was renamed The Kindness Project and now acts as a year-round mutual aid group, where people can donate and request household items, toys and other supplies.
"I didn't have a luxurious childhood. It wasn't an underprivileged childhood by any stretch of the imagination, but sometimes times were hard. We had the miners' strike, for instance. But the community at that point came together.
"Over the last sort of, 15 years, you can see the limbs of the community being broken around people. My idea was to engender a sense of community within individuals.
"A community is part of you, part of society, part of the people you surround yourself with, and your attitude towards strangers."
If you or someone you know has experienced domestic abuse or sexual violence, you can access free advice and support 24/7 through Live Fear Free:
You can donate to The Kindness Project here, and join the Facebook group here.