Lates: PITCH BLACK will run throughout May and introduce four new commissioned artworks
NATIONAL Museum Wales has announced Lates: PITCH BLACK, a series of online events in collaboration with Artes Mundi to celebrate Black artists from Wales.
Running every Thursday in May, the events will focus on the work of four artists who have produced new art centred on the impact of the British Empire and culture on Black people, and collective dreaming.
"We're really excited to be bringing this series of art events to our digital audience," said Umulkhayr Mohamed, lead curator of Lates: PITCH BLACK.
"It's important that we celebrate the contribution of Black artists and engage in a conversation about the long-term effects Black people feel as a result of the dual spectres of colonialism and the British Empire."
The dates for the events are:
May 6 2021 – Cardiff-based June Campbell-Davies, will perform Sometimes we're Invisible, using dance and movement to explore colonialism and ancestral connections.
May 13 2021 – Gabin Kongolo, from Cardiff, will present NDAKO (Home), a cine poem based on testimonies by Gabin's family about their experience of coming to Wales from Congo as refugees.
May 20 2021 – writer Omikemi will present Dreaming Bodies, described as an audio artwork examining the crossroads of LGBTQIA+, disability and Black identities.
May 27 2021 – Yvonne Connikie, founder of the Black Film Festival Wales, will present the film A Time for New Dreams, which includes new and archival material reflecting on the ambitions of the Windrush generation in Wales and the impact of the Windrush scandal on their dreams.
The commissioned works by the four artists will be presented alongside new dance and musical performances, film screenings, DJ sets and exclusive Black History tours of the National Museum Wales collections.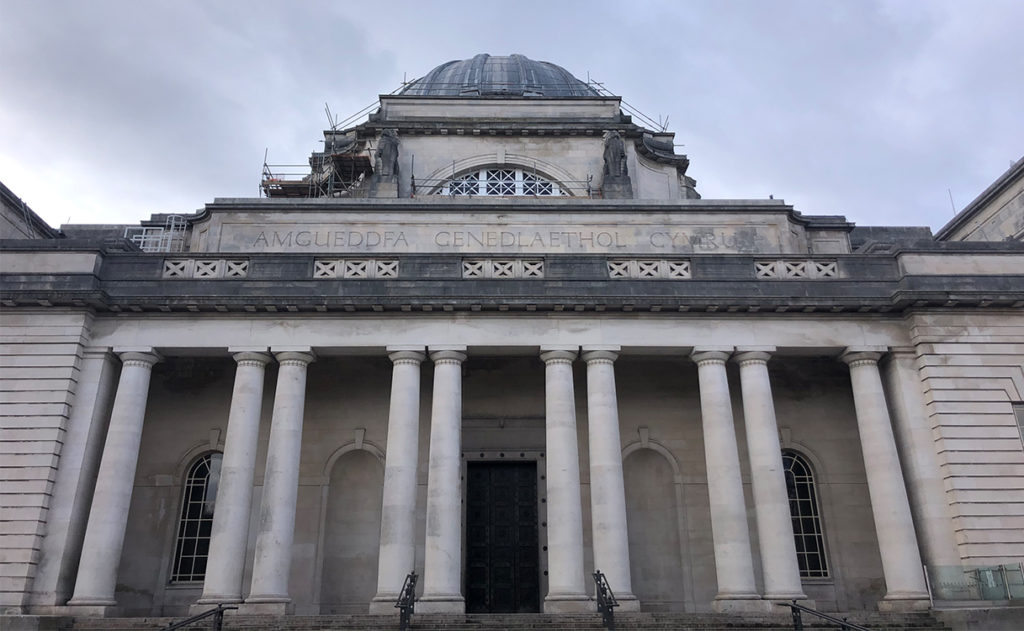 Many people working in the arts sector are freelance and have therefore been particularly vulnerable during the pandemic.
In its last review of the impact of Covid on the arts sector, the Senedd's Culture, Welsh Language and Communications Committee pushed for improved funding and support, stating that "we cannot emerge from this pandemic culturally poorer."
Ms Mohamed said: "This pandemic has meant that artists across the world, including Wales, have had fewer opportunities available for them to share their art with others, and that is before we consider how artists from marginalised backgrounds already had barriers to accessing the same opportunities prior to the pandemic.
"We are supporting the development and sharing of bold new work by four commissioned artists that shares how they see Blackness as boundless and infinite."
Tickets for Lates: PITCH BLACK can be bought here.
For more on Artes Mundi: