Paula Massey is being recognised for helping her community
A CARDIFF woman has won a Points of Light award this week from the UK government. 
Paula Massey, 57, from Thornhill, has been recognised for her work in the community over several years.
She will receive a certificate as well as a personal letter from Boris Johnson. Information about her work has also been put on the Points of Light website.
Ms Massey runs UMT Upcycling and Mobility Training, where she collects and recycles old medical and mobility equipment that would otherwise go to landfill. 
The equipment is then given to families who need it, or upcycled into garden planters.
Ms Massey said: "Thank you Prime Minister for recognising the work myself and the community of Llanishen and Thornhill Cardiff have been doing since March 2020.
"We are truly honoured to receive such an award. We have received equipment that has been donated from the community which has been a lifeline to families in the local area."
Over the last year, Ms Massey has also collected food and clothes which she then gives to families in need across Llanishen and Thornhill.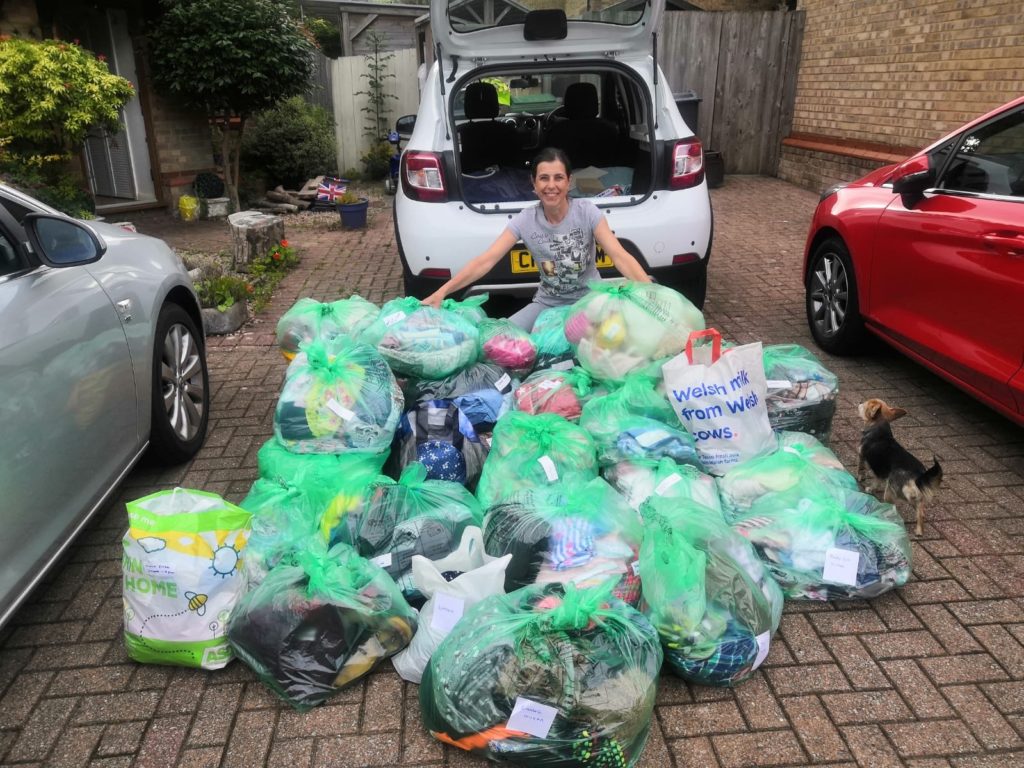 Now she has been designated the UK's 1,625th Point of Light– groups of volunteers, fundraisers and community champions across the nation.
The programme was launched in 2014 and since then has recognised people from a range of sectors who volunteer in their local communities.
She says her work is made easier with the support of local people and shops such as Sainsbury's Thornhill.
Cardiff North MP Anna McMorrin said: "I'm delighted that Paula's fantastic work in the local community over many years has been recognised in this way, and I would like to offer my huge congratulations.
"Her dedication to supporting vulnerable members of the Cardiff North community, particularly over the past year, has been extraordinary."
Last month, Ms Massey received a Smile Maker award from Martin and Roman Kemp, where she was given £1,000 and the chance to speak to the celebs.
You can read more about the work of UMT Upcycling and Mobility Training here: