Paula Massey has delivered 450 clothes parcels this year
FOR several years, Paula Massey has been helping her community by providing clothes and food parcels for families in need.
In the last year, she has delivered clothes to over 450 families, with food to a further 140.
She has also helped to furnish flats for ex-homeless individuals as well as vulnerable teenagers.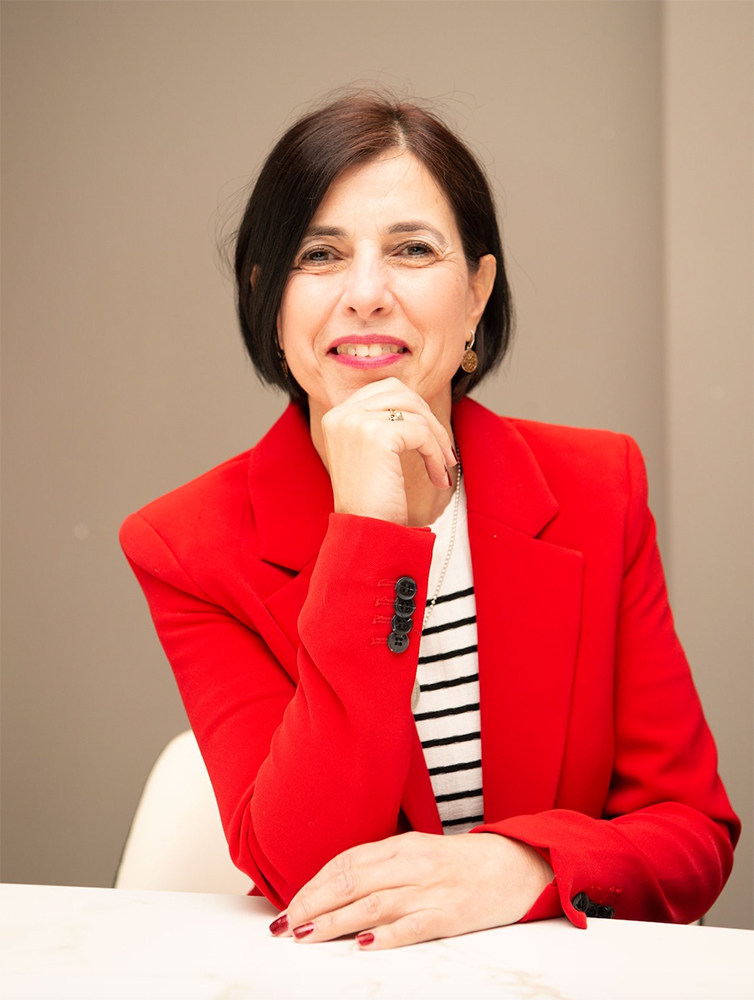 Collecting items from the local community, 57-year-old Ms Massey puts together packages for families who need support.
While Cardiff Foodbank are only able to provide three-day food parcels to those in need, these packages usually provide enough food for a month.
Ms Massey said: "I try and put together food that families can make into a meal. I won't give pasta without sauce, for example. I only give people things which I would want myself.
"At Christmas, we made sure to put in treats. They should have nuts, sweets and selection boxes."
Word of mouth in the community helps Ms Massey find individuals and families who are in need. Over the last several years, she has helped hundreds of people, including veterans, the homeless, and vulnerable families.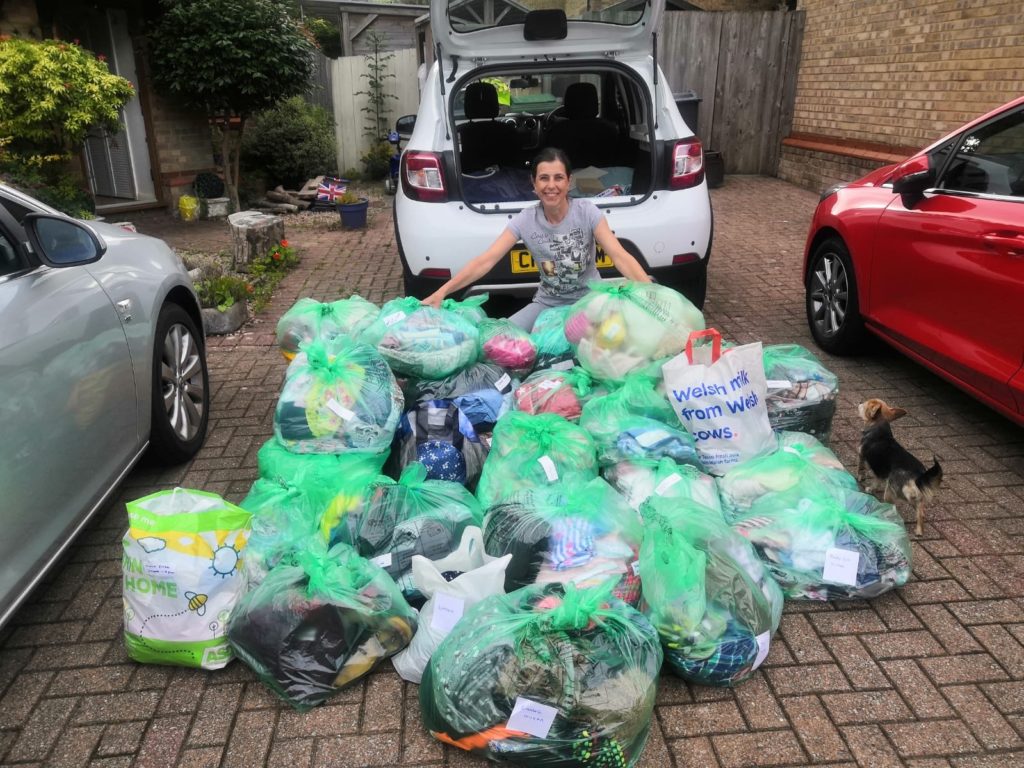 Ms Massey's living room is always full of donations. She takes these to a storage unit in Treforest, which she pays for out of her savings.
She says that helping others has improved her mental health, and she has not taken a wage from her company for the six years it has been running.
"Since the pandemic, I can't have help. I know that I can call upon the community and there are people in the neighbourhood who want to help, but for the moment that's not possible," said Ms Massey.
Through community donations– and help from Sainsbury's, Llanishen Court Surgery, Morrisons, and Tesco– Ms Massey has been able to help local charities as well as her community. She has delivered 100 bags of clothes to the Cancer Research superstore and 50 bags to Boomerang Cardiff.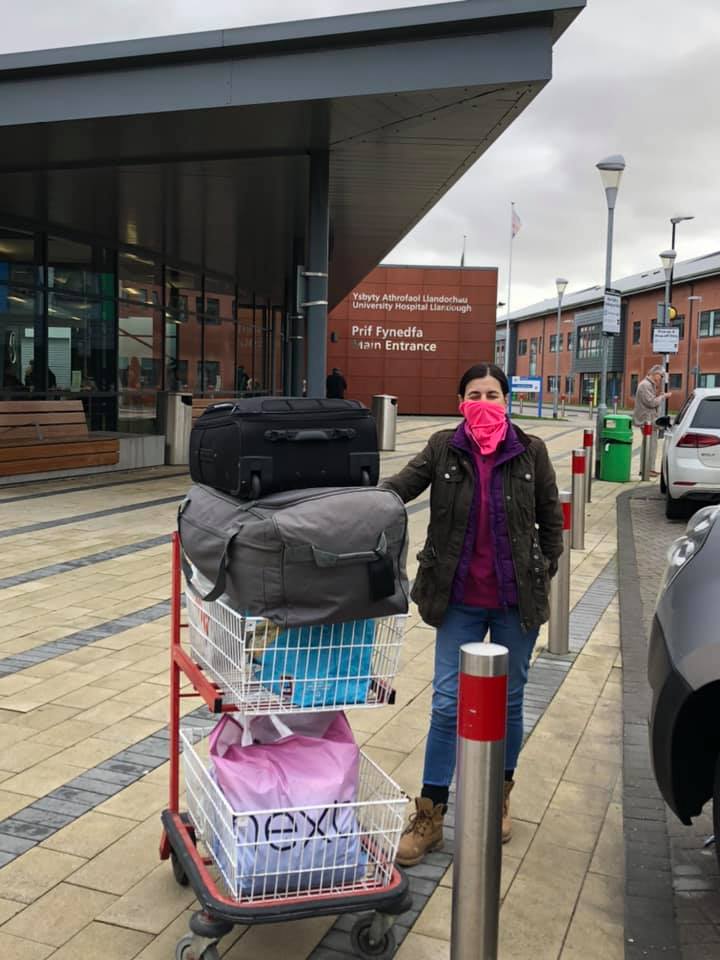 Her company, UMT Upcycling and Mobility, also coordinates the rehoming of furniture and mobility equipment within the community.
"I'm big on recycling and the environment. I set my company up six years ago to stop the wasting of mobility equipment and now I'm finally making waves in the community. In a month, we average six to ten pieces of equipment that are good enough to go back out to the community once they have been cleaned," Ms Massey said.
Ms Massey was a full-time army reserve for 18 years, serving at home as well as in Germany. Once she left the army, she wanted to do something to help veterans' mental health. 
"I've always wanted to set up something for the veterans. My company benefits in two ways: the veterans can work on upcycling the equipment, then it can go back out and also help the community. This way, it can help their mental health at the same time," she said.
In the future, Ms Massey wants to expand. With some support, her company could become self-sufficient and no longer rely on donations.
She said: "A cash injection could allow me to carry on do what I'm doing, but more efficiently. I'm living on savings and running around with my van, putting fuel in all the time."
She says that five years of rent paid upfront would be enough to get her going. Moving forward, Ms Massey would like to sell her upcycled equipment and excess clothes online, creating an income for the company to pay its expenses.
Ms Massey says it would also be useful to have someone to manage her social media accounts.
"I need someone to see my passion for what I'm doing and get involved with it. I want someone who cares and is passionate about making a difference to other people's lives" she said.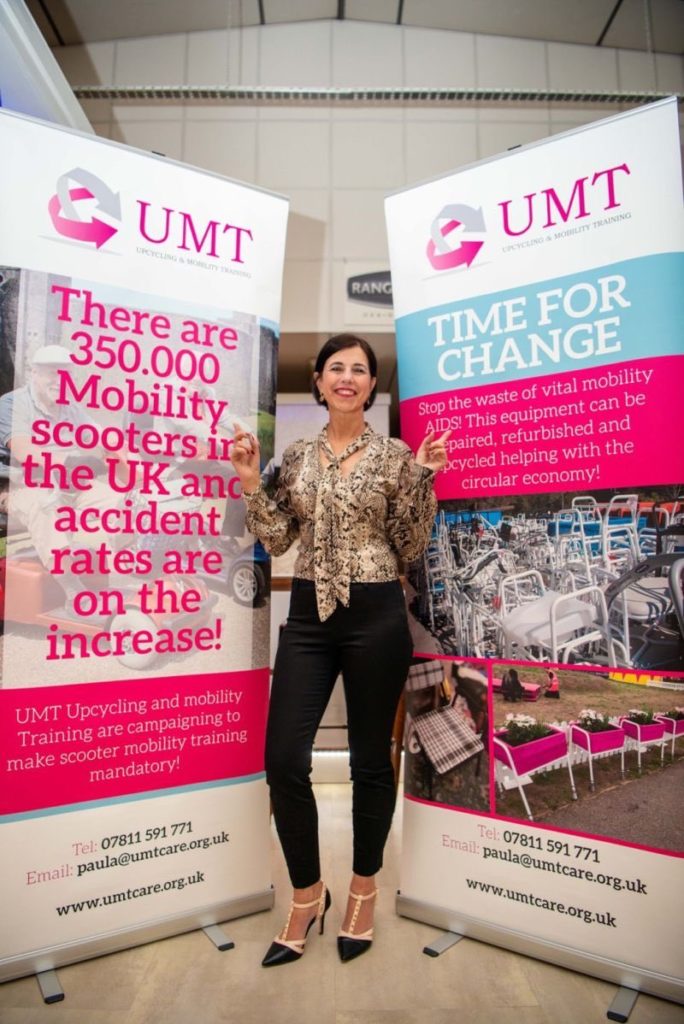 To get in touch with Paula Massey, you can visit her company website.
Read more charity stories below: