Hundreds of people marched along the streets of Cardiff this weekend protesting the Police, Crime, Sentencing and Courts Bill
PEACEFUL protests have taken place across the UK this weekend in reaction to a controversial bill which could see protests criminalised.
Hundreds of protesters met in Bute Park on Saturday and marched through Cardiff High Street towards Newport Road, holding "Kill the Bill" signs.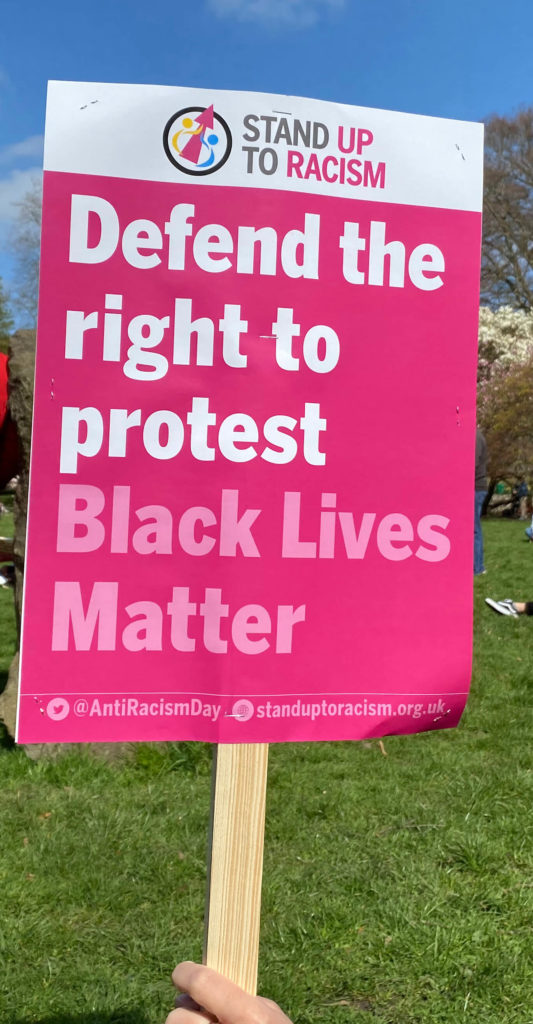 The demonstration was organised by multiple groups including Stand Up to Racism in response to the PCSC bill passing its second reading in parliament.
Two police officers watched from afar as people gave speeches about what protesting meant to them.
While marching through the streets, people chanted: "this is what democracy looks like," "Kill the Bill" and "Black Lives Matter."
What is the Bill?
The Police, Crime, Sentencing and Courts Bill is an updated version of the Public Order Act 1986.
It is a 300-page piece of legislation which will see changes to crime and justice in England and Wales.
The bill proposes tighter restrictions, including changes to child murderer sentences and closer monitoring of terrorists once they are released from prison.
However, the focus of many objections is Section 60, which seeks to increase policing of non-violent protests.
The legislation states that any protest deemed "a nuisance" could face a fine of up to £2,500.
Met Police Commissioner, Cressida Dick said the bill had been introduced since police had difficulty controlling the Extinction Rebellion mass protest in 2019.
She said the new bill is: "to deal with protests where people are not primarily violent or seriously disorderly but have an avowed intent to bring policing to its knees and the city to a halt."
Current police powers:
To enforce restrictions, police currently have to show that a protest may result in "serious public disorder, serious damage to property or serious disruption to the life of the community."
They also have to prove that protestors knew they had been told to move on.
How the Bill would change things:
If the bill passes, police would be able to restrict protests by:
Setting a start and end time
Enforcing noise limits
Applying the new rules to one-person protests
This would mean that even just one person holding a demonstration with a loud-speaker could be fined £2,500 if they do not follow police direction.
One element of the bill states that it would be a crime not to follow restrictions protesters "ought" to have known about.
To stop people occupying public spaces, the proposed law also states that it is an offence if you are "intentionally or recklessly causing public nuisance," such as gluing hands to buildings.
Another measure punishes damage to memorials with up to 10 years in prison.
What stage is the Bill at?
The bill passed its second reading in parliament on March 16 with 359 ayes and 263 noes. The Conservatives are in favour and Labour is in opposition to the legislation.
What have MPs said about the bill?
Shadow Justice Secretary David Lammy said the government is trying to rush through "poorly thought-out measures to impose disproportionate controls on free expression and the right to protest".
Liz Saville-Roberts, the Plaid Cymru MP for Dwyfor Meirionnydd, said during the second reading of the bill: "I have looked at what this rushed and punitive Bill will do for Wales, and I have found it wanting. It will infringe our right to protest, worsen inequality and lead to a yet more unjust society."
Nick Thomas-Symonds, MP for Torfaen said: "The right to protest is one of our proudest democratic traditions, and that this Government seek to attack it is to their great shame."
Conservative MPS have remained in favour of the bill.
The third reading will take place at a later, yet to be announced date.