It will be Cardiff's first public statue of a named women and the first created by a female artist.
THE STATUE of Wales' first black headteacher Betty Campbell is to be unveiled on September 16th in front of the new HMRC building at 6 Central Square.
The event, which was originally planned for the summer of 2020, has been postponed multiple times due to the pandemic.
The statue is the first in a series of commissions championed by a group of Welsh journalists, academics and businesswomen under the banner of Monumental Welsh Women, to celebrate the achievements of significant female figures.
Helen Molyneux, one of the group's campaign leaders, shared the group's excitement at finally having finally set a date: "Seeing the first statue – of Betty Campbell – finally being unveiled will be a huge milestone for us."
"It will be the first statue of a real Welsh woman in Wales which is hard to believe – but we hope it will be the first of many," she added.
The only other statue of a named Welsh women is that of Welsh Queen Boadicea (who in AD 60 or 61 revolted against the Romans) inside Cardiff's City Hall.
A temporary statue of famous Welsh singer Dame Shirley Bassey was on display for three days in 2016, the only one located in Wales from a list of 112 public sculptures and statues of named women across the UK published on this year's International Women's Day.
As Michael Barnett, Principal Planner at Cardiff Council explains, public art is important on many different levels: "It's culture, it's history, it's identity – but it's also the marketing and the attraction of a city for the people that come to visit."
From September Cardiff's history will finally include the accomplishments of a Welsh woman.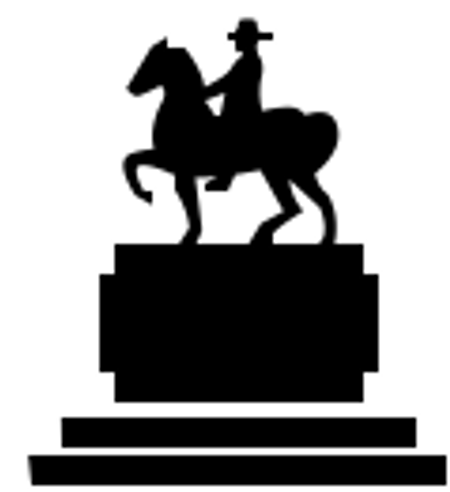 Of the 30 statues made by male artists, 11 are made by just two individuals, John Goscombe (6) and Robert Thomas (5).
Betty Campbell, who died in 2017, was the first black headteacher in Wales and of five notable Welsh women shortlisted for a public vote in 2020.
Monumental Welsh Women is also working on celebrating the other four candidates, Elizabeth Andrews, Cranogwen, Lady Rhondda and Elaine Morgan with their own statues across Wales.
Artist Eve Shepherd, who previously made statues of Steven Hawking, was commissioned to sculpt Betty Campbell's statue, becoming the first female artist in Cardiff to be making the statue of a real-life person.
Ms. Shepherd was unaware of this fact, saying she was both honoured but also not surprised by this, as there haven't been many female artists and particularly sculptors that have had their work displayed in the public domain.
While there have been trials and tribulations in the run-up to the unveiling of Betty Campbell's statue on the 16th of September, it also could not have come at a more important moment.
"With regards to the pandemic I think we need something positive, but also with the toppling of [Edward] Colston's statue in Bristol, Black Lives Matter and [the murder of] George Floyd, it shows that now more than ever this work is so relevant," said the artist.
The statue will join the few depictions of non-white people across the UK.
The artist started the design process for Betty Campbell' statue by immersing herself in her subject's life, staying in close contact with her family to ensure she stayed true to her subject's heritage.
She also visited Betty's community, worked in her school to talked to its pupils and teachers.
"I come from the perspective that people are multi-faceted character, so I wanted to know who she was a mom, as a wife, as a colleague, as a teacher and a friend," explained Ms. Shepherd, who also watched hours of YouTube footage to get a better grasp of Betty's mannerism.
"She was a very formidable, powerful character but also an incredible protector of her local community and of the children, because she was teaching them about equality and fairness at a time when it wasn't okay to teach about apartheid and things like that," the artist added.
The statue's final design is tightly under wraps until the big unveiling, although Eve emphasised that it will be "unique" and not at all the box-standard sculpture some might expect.
She added: "All I can tell you is that I'm hoping the design of the piece commemorates not only Betty and the great person she was, but also what she did and what she stood for.
"I think Betty's ethos for life and my ethos for my work are quite similar. For me a sculpture is a way of teaching future generations which is exactly what I think Betty believed in.
"Through her statue there is a lot of opportunity to educate and when you'll see the design, you'll understand what I mean."
The statue is currently going through final preparations in the Welsh Castle Fine Art Foundry before being transported to Cardiff ready for installation.
Where are the women?
To prepare for the arrival of Betty Campbell's statue, why not explore the public art Cardiff already has to offer?
If you've been thinking that you have definitely seen statues of women around Cardiff, you're not wrong. The city features nine statues of generic and mythological female figures, including a nymph and angels. Below you will find an interactive map where you can find all nine, maybe you have spotted some of these around the city already?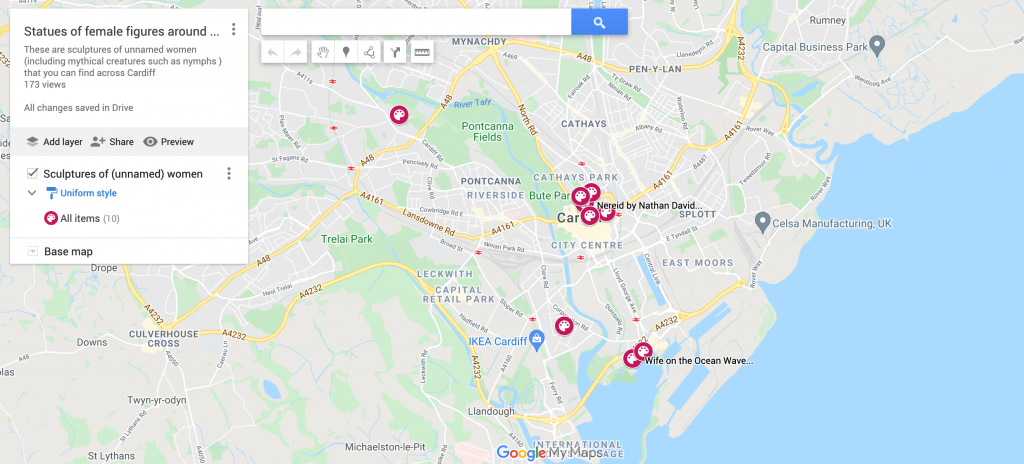 Cardiff also features over 41 pieces of permanent public artworks that were created by or in collaboration with a female artist – including mosaics, wooden sculptures, street seatings and much more, according to Cardiff Council's Public Art Register.
Notable examples include Barbara Hepworth piece Three Obliques (Walk In) from 1968 and The Secret Station by Ellis O'Connell from 1992, one of Cardiff's biggest public artworks.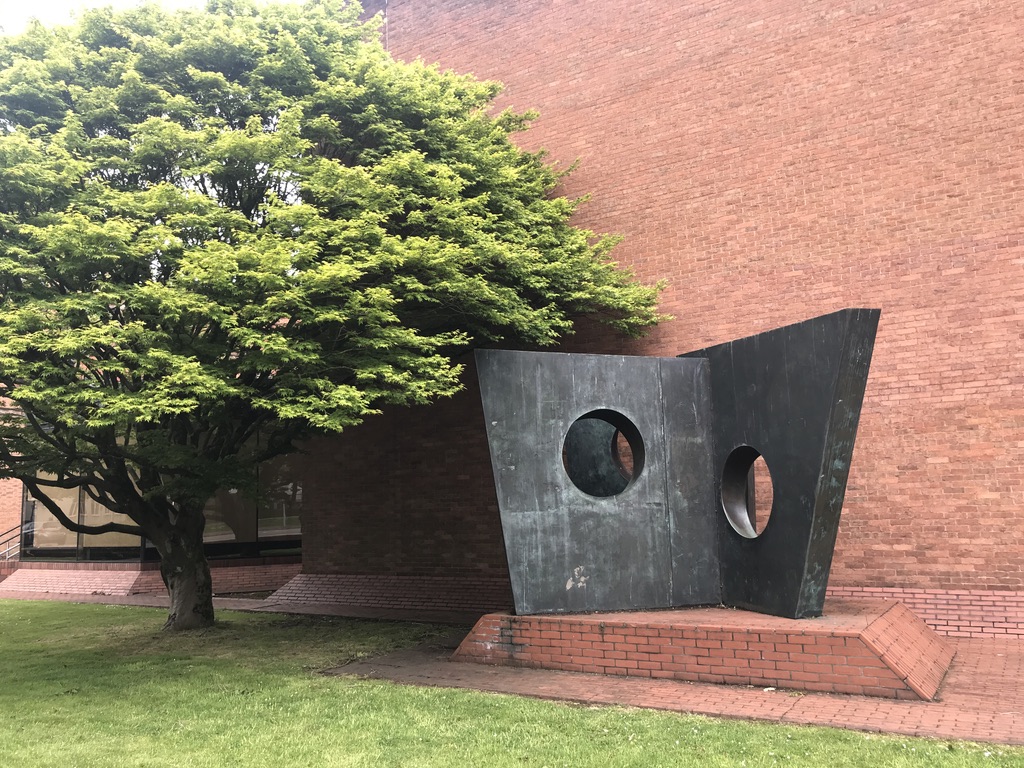 The involvement of women in Cardiff's public art is far greater than the register can show, explained Michael Barnett, Principal Planner at Cardiff Council's Planning, Transport and Environment department, as many more pieces of public artwork may only be on display for six months or a year.
A map showing all 208 documented public artworks across the city is available at the bottom of the page on Cardiff Council's website.
The council is also planning on making guided tours and information about public art available in a digital format.